A new all-electric hypercar called the Tomahawk is being developed in Canada. Its maker claims the car can reach 60mph in just 2.0sec, potentially making it the quickest-accelerating car in production.
The 2+2 model is a creation of Québec-based clean technology company Dubuc Motors and has four electric motors - one to power each wheel. Combined, the system is claimed to produce 800bhp and 1000lb ft of torque.
Top 10 fastest-accelerating cars in the world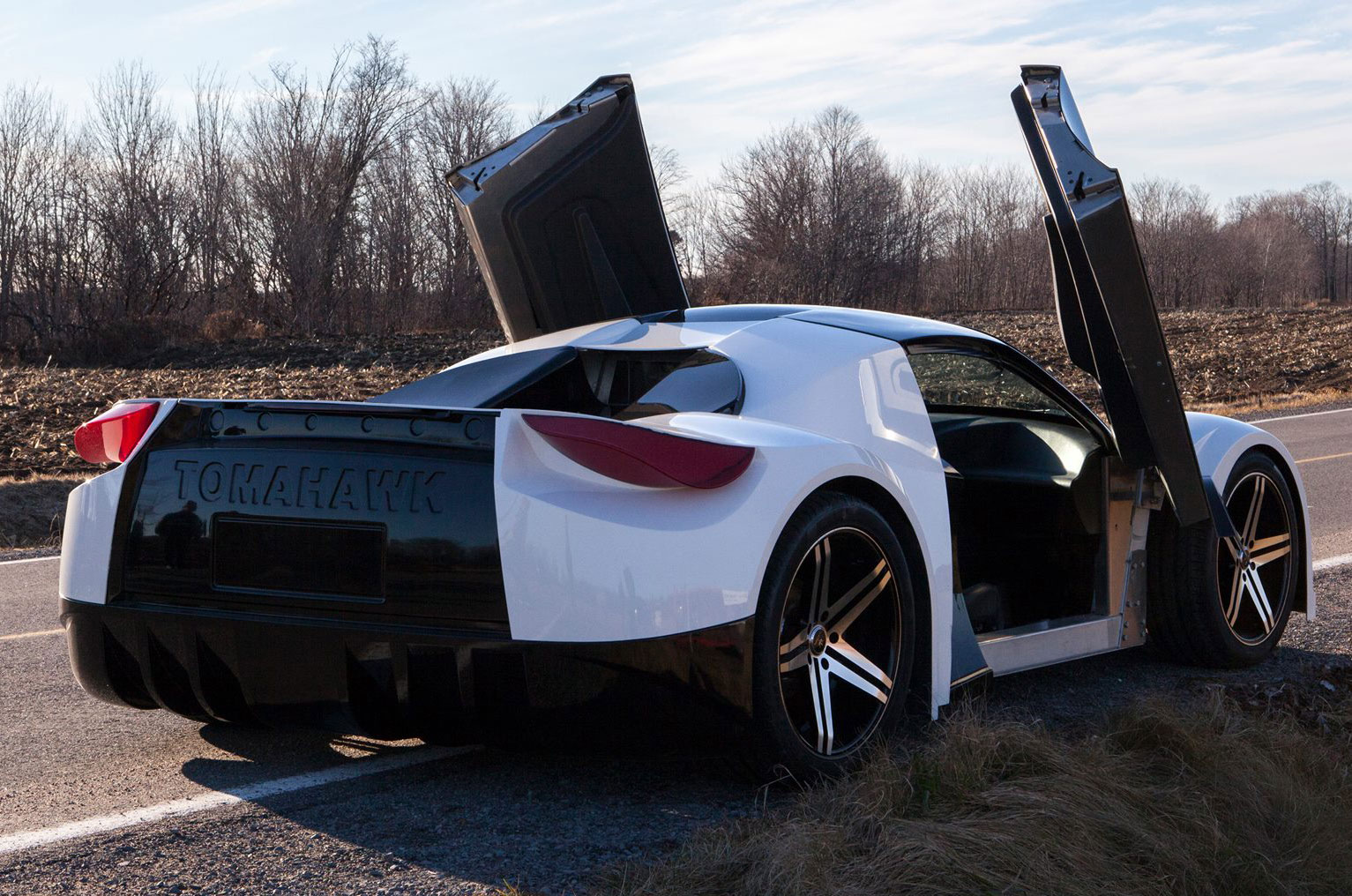 Power comes from a 100kWh lithium ion battery that is said to enable a 370-mile range. It's housed within the car's carbonfibre chassis and body.
Inside, there's space for four, an onboard computer and a screen that enables 360deg vision. The tight packaging of the car's powertrain allows for two luggage storage sections, one in the back and one in the front.