Mercedes A-Class prototypes for the fourth generation model have been spotted on the road in Germany for the second time, deep into a planned two-year test and development programme, which aims to see the new hatchback enter UK showrooms by the end of 2018.
The entry-level Mercedes, which goes under the internal codename W177, has been extensively re-engineered. The basis of the new A-Class, which will continue to be pitched as a rival to the likes of the Audi A3 and BMW 1 Series, is a revised platform that goes under the name MFA2. The modular structure, engineered in co-operation with Renault, draws heavily on the existing MFA1 platform, but has a number of revisions, including the greater use of aluminium in the floorpan, in a move claimed to reduce weight while improving rigidity.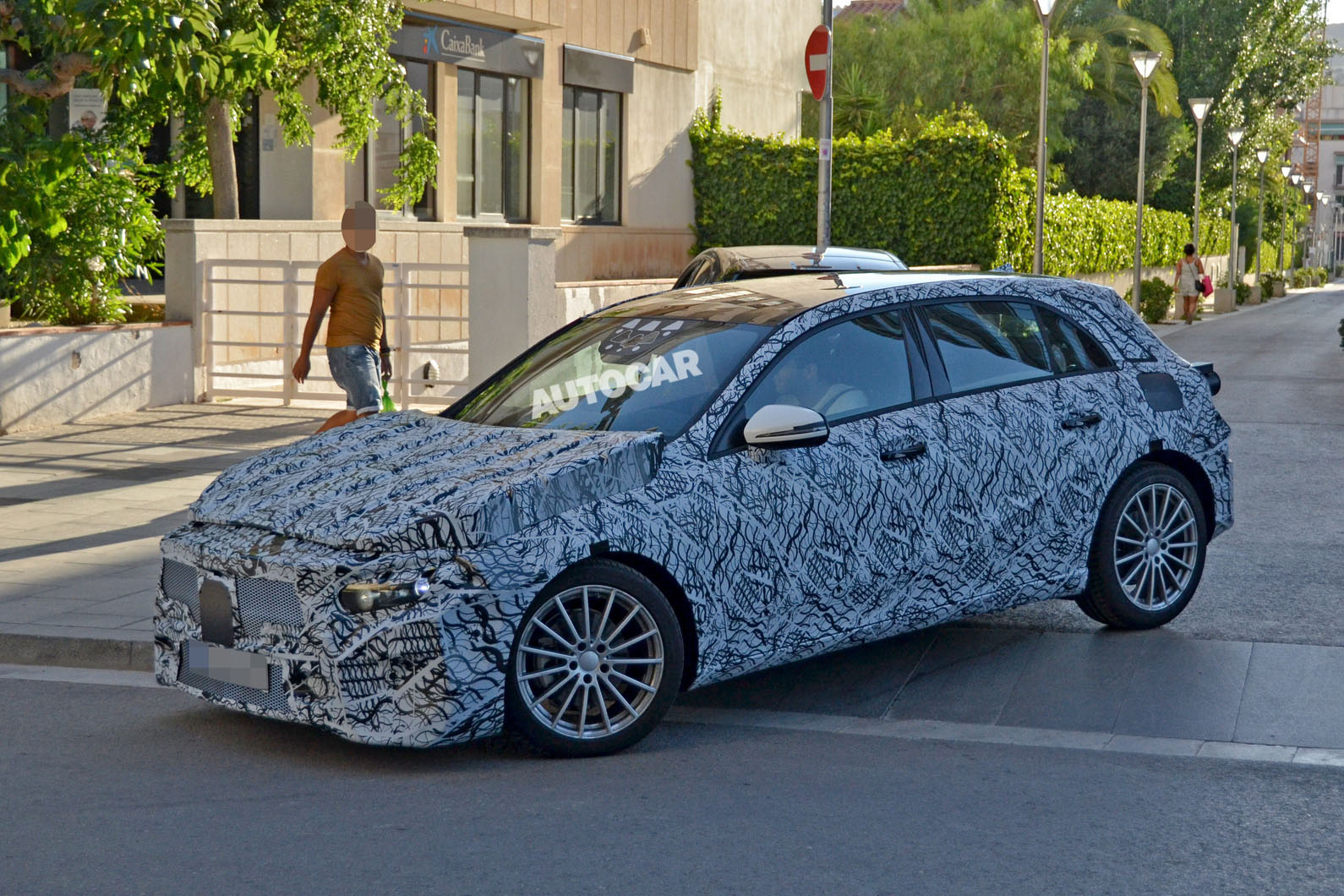 As evidenced on the early prototype revealed here, the variant of the MFA2 platform used by the new A-Class has wider tracks and a longer wheelbase than the MFA1 structure. The subtle increase in dimensions has been used to increase the amount of space dedicated to rear of the interior, including the boot, following criticism of the tight confines and lack of luggage carrying capacity of today's A-Class.   
As well as providing the basis for the new A-Class, the new platform is also planned to underpin a further six models from Mercedes-Benz, including successor models to the B-Class, CLA, CLA Shooting Brake, GLA, a new Audi A3 saloon rivaling four-door set to be offered exclusively in China and possibly a second SUV model to be sold under the GLB name.
The MFA2 structure is also planned to be used in various Renault, Nissan and Infiniti models.
The planned engine line-up for the new A-Class includes a combination of Renault and Mercedes-Benz units that form the basis of a joint venture agreement known internally as Project Edison.