The next Bentley Continental GT will be comprehensively re-engineered to give the traditional coupé renewed impetus and appeal as the British car maker readies itself for its biggest year of sales yet.
The forthcoming second-generation Continental GT, depicted here by our artist based on our information about the styling, will be given its world debut at the Frankfurt motor show in September.
Have a look at the fully revealed Continental here
The new coupé is not based on the original Continental GT's platform. Instead, it has been developed from the ground up as part of a joint project with Porsche and shares its underpinnings with the latest Porsche Panamera. The new Continental GT will also be made as an open-top GTC. Such is the level of technology offered by the new Continental GT that Bentley is already describing it as the company's most advanced model to date.
"It is second to none in terms of the engineering," a senior official told Autocar. "We have been careful to safeguard the traditional qualities built up over the years while adding features that extend its capability to a whole new level."
As well as adopting a brand-new platform, the second incarnation of the Bentley coupé is also set to feature an extended range of powertrains, including a new petrol-electric hybrid unit that will offer the potential for zero-emissions driving.
A 48-volt electronic architecture will also enable the new Continental GT to feature a raft of contemporary driver assistance systems, including autonomous driving technology, according to highly placed sources.
Bentley has decided to upgrade its twin-turbocharged 6.0-litre W12 petrol engine to include a particulate filter, among other changes, to meet the stringent new EU-mandated emissions standards slated for 2021. That means the new Continental GT will continue to provide top-drawer performance, including a 0-62mph time of less than 4.0sec and top speed in excess of 190mph.
As part of a far-reaching reorganisation at parent company Volkswagen, Bentley has been made a key member of the newly created Sports and Luxury Group, which also includes Porsche and Bugatti. The aim of the change is to more successfully amortise costs across the three brands in the areas of engineering, purchasing, sourcing, development, testing and servicing.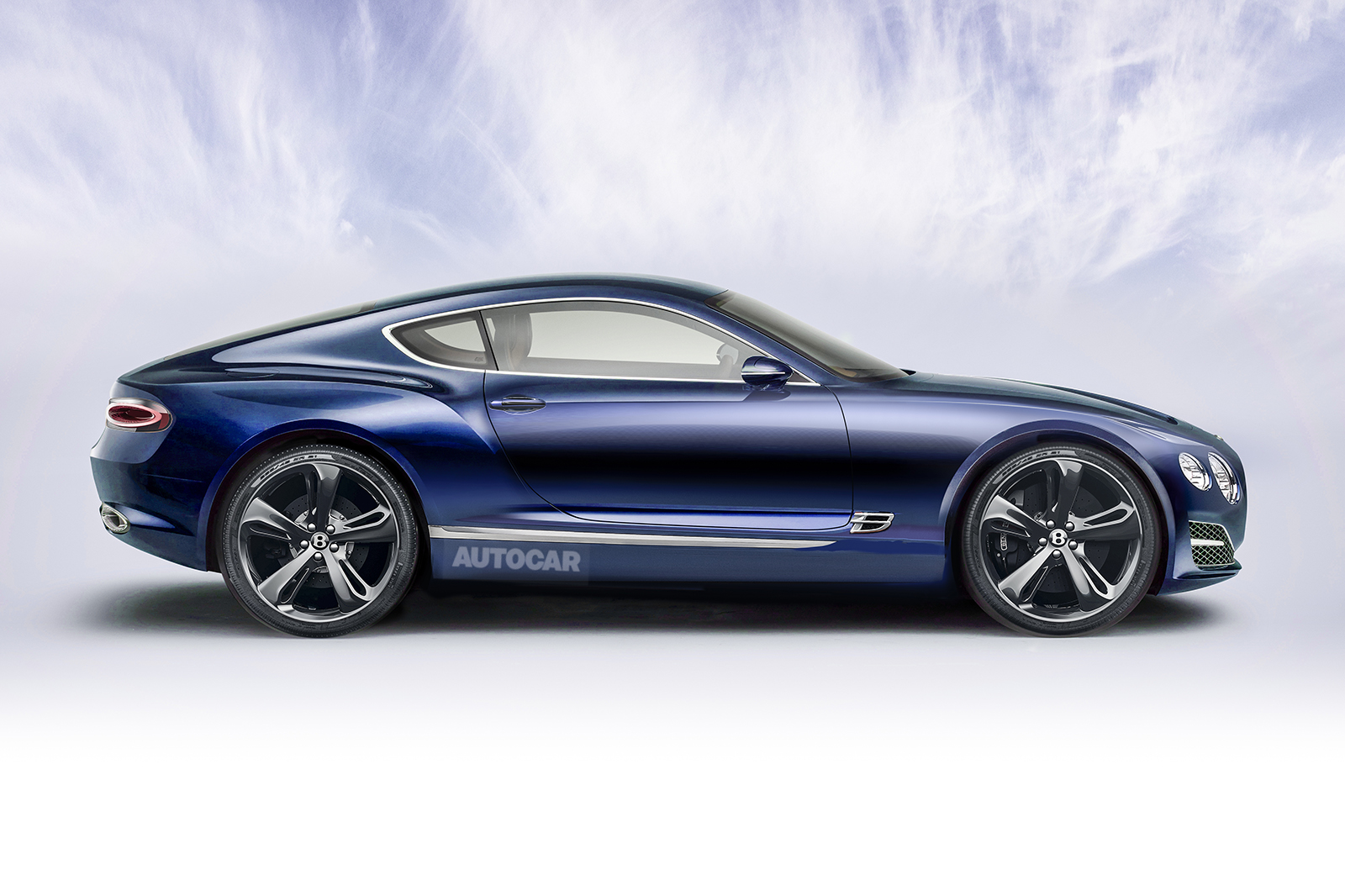 The first fruit of this reorganisation is the decision to base the new secondgeneration Continental GT and its open-top GTC sibling on the Porsche-developed MSB (Modularen Standardantrieb Baukasten) platform.