The new Audi A6 Avant's aggressively sloping bootline has been achieved without compromising load space and negates the need for the company to produce a shooting brake version of the car "like some of our competitors", according to its head of exterior design, Helmut Jung.
Q&A: Helmut Jung, Audi A6 Avant exterior designer
The remark – likely referring to Mercedes – highlights Audi's confidence that it has produced a car that will appeal to buyers both for its practicality and its looks. "This is a car that delivers on both fronts," said Jung. "Usually such a dramatic line as the slope we have from the roof to the boot brings compromises but, because of the extended length of the car and some clever design work, we have exactly the same boot space as before."
The A6 Avant's boot volume extends from 565 litres to 1680 litres depending on whether the rear seats are up or down. Further practicality is added by functions that allow the seats to be laid almost flat at the push of a button and an optional feature that enables the boot to be opened by the key holder waving their foot under the rear bumper.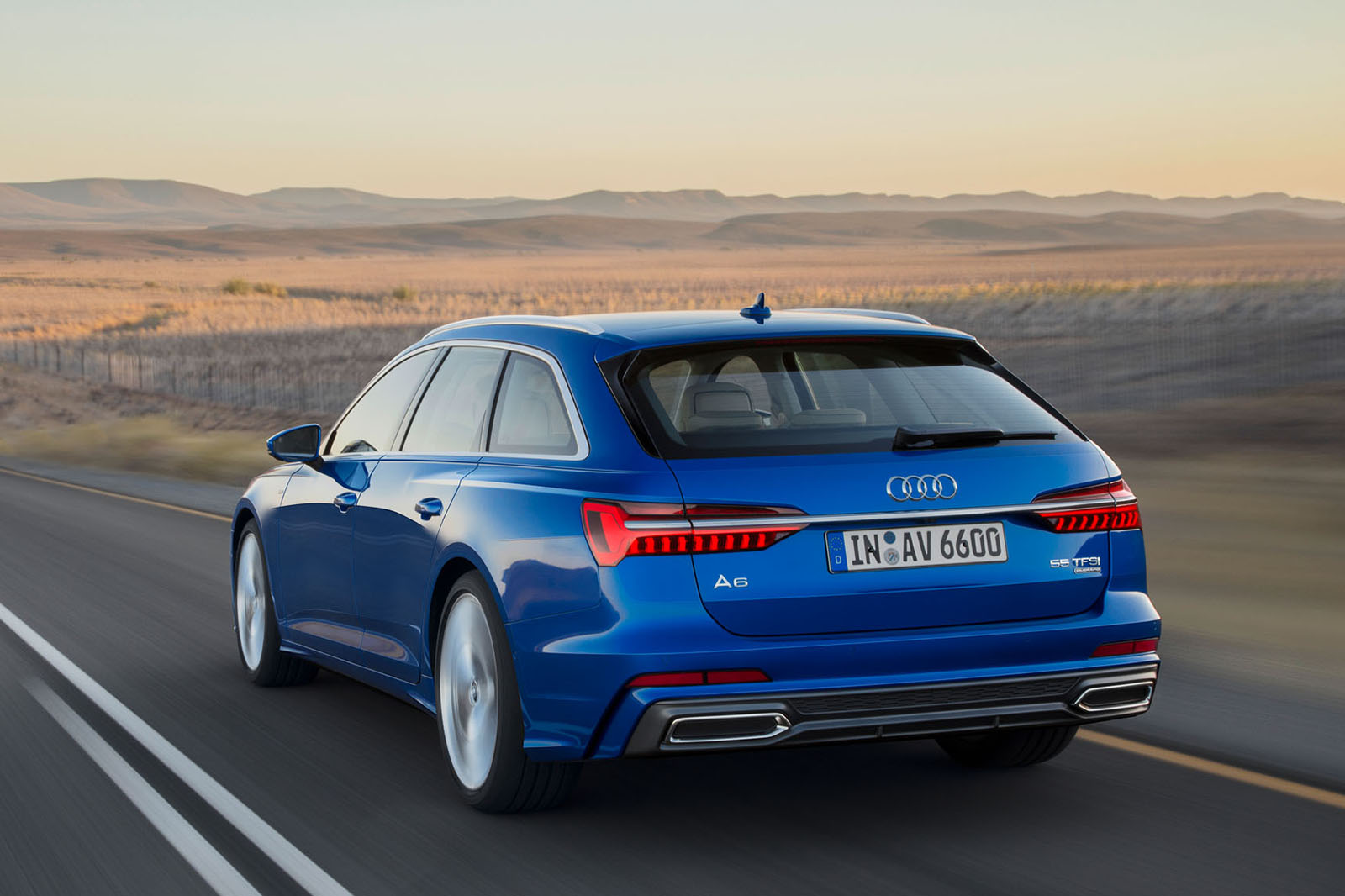 The boot capacity has also benefited from the car being 12mm longer than before. Additional packaging gains mean the boot length is 27mm longer, and cabin space is also enlarged in the front and rear as a result of a longer wheelbase. The cabin gains are said to particularly benefit elbow room throughout and rear knee room, which was criticised in the previous-generation model.
As with the saloon version of the A6, Jung highlighted the inspiration of the Audi Quattro in the styling, particularly for the blistered wheel arches. He also noted a personal goal of giving the car the visual impact of the 100 Avant. "The goal was a sporty, clean, progressive look," said Jung. "It had to invoke the spirit of Quattro but also look timeless – we are in the business of creating cars that will look good in 10 years' time, not just in this moment."