Video footage of a Mercedes-AMG E 63 estate test mule wearing ultra-wide arches (video below) has surfaced online, leading some online reports to claim it is an E 63 Black Series.
Mercedes-AMG E 63 Estate revealed as fastest wagon yet
The regular E 63 estate isn't due to be revealed until the next Geneva motor show in March 2017, following the E 63 saloon, which is due later this year. But this mule suggests Mercedes is already hard at work developing an even more potent version.
However, an insider has said this car is unlikely to be a Black Series model, despite the claims. Our source said AMG's hottest moniker was unlikely to feature next on an estate. Instead, this mule could be something else to sit above the regular AMG models, or even just an E 63 S.
Although the true identity of the wide-arched test car is still unconfirmed, mules for the regular E 63 estate (below) have been caught on camera on multiple occasions, revealing its large brakes and alloy wheels, quad exhausts and an aggressive front end.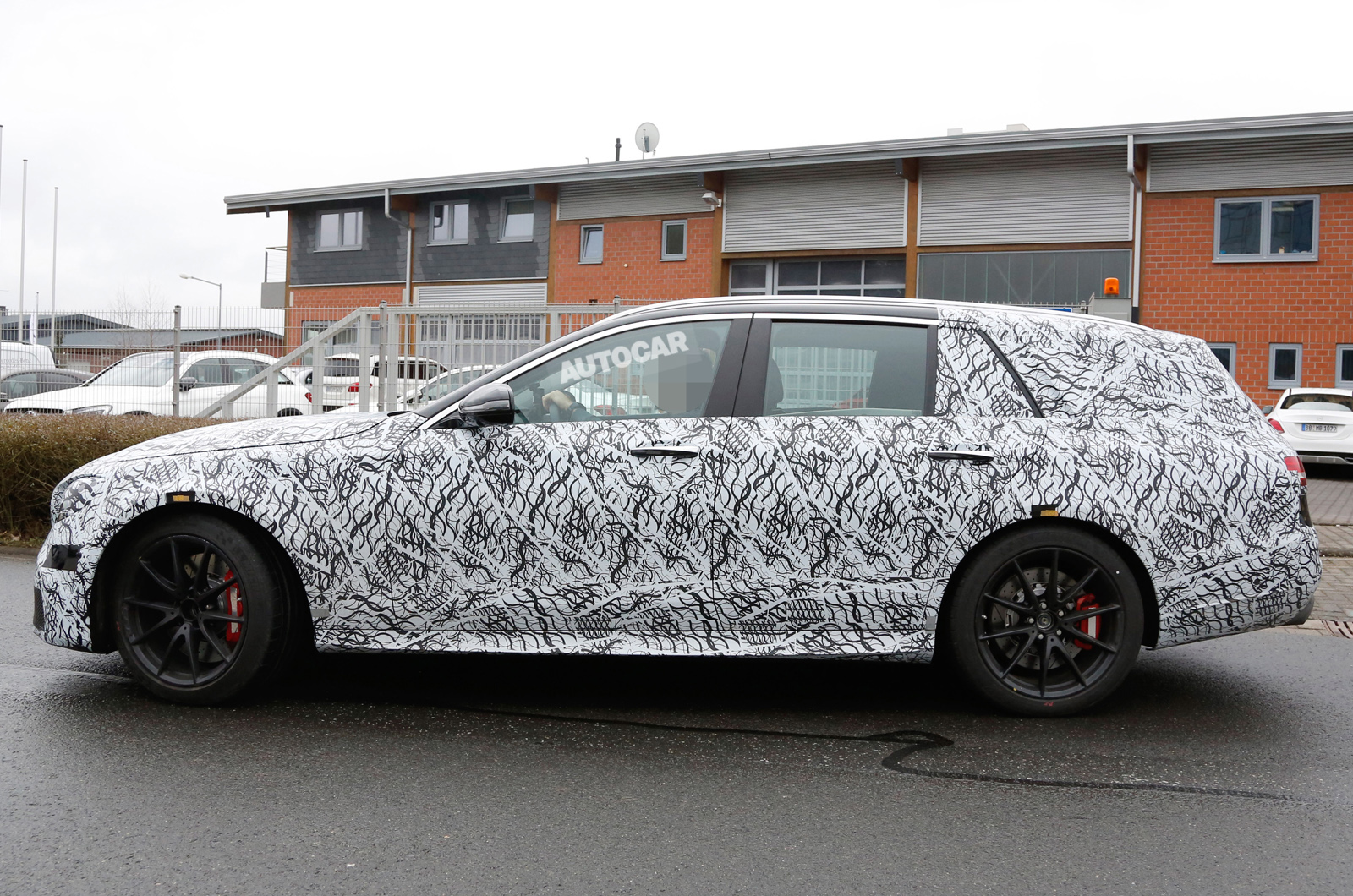 The regular model was last spotted near Mercedes' test centre near the Nürburgring, which reveals the possible nature of the tests being undertaken.
The E 63 will share its engine with the Mercedes-AMG GT. It's a 4.0-litre V8 that is expected to be tuned to 600bhp – a rise of 51bhp over the current E 63, and 23bhp over the E 63 S. That power figure, combined with Mercedes' reported 100kg of weight savings in the new E-Class, signposts a notable improvement over the E 63's 0-62mph time of 4.2sec.