Audi has revealed more details of the next evolution of its digital cockpit technology, elements of which are highly likely to reach production in the new Audi A8 next year.
First seen in the Audi Q6 e-tron quattro concept car, and then shown off at the CES electronics show in January, the new virtual dashboard builds upon the virtual cockpit technology already available in many of Audi's road cars.
At present the virtual dashboard is only a concept, showing a "starkly reduced dashboard" in which a total of three digital displays are responsible for the display and control of all functions and information.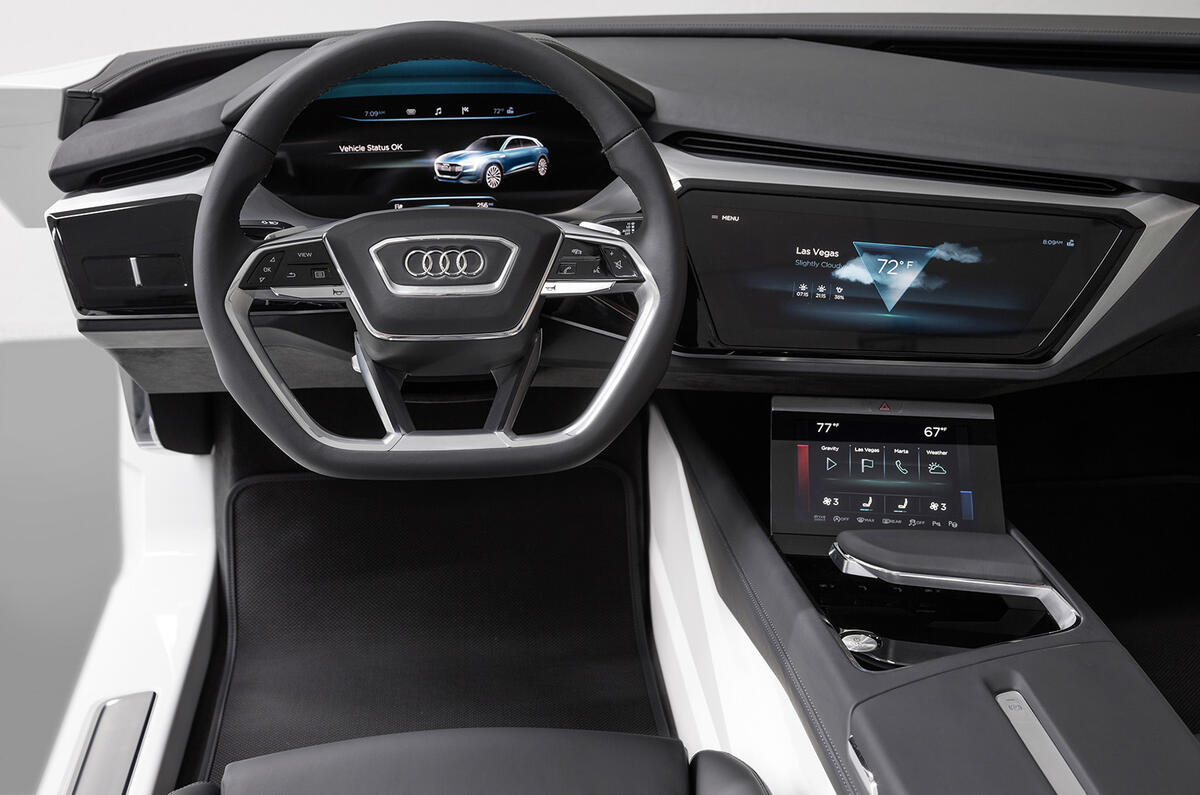 The first screen, positioned in the driver's direct field of vision and serving as the instrument panel, is a very thin, curved OLED (organic light emitting diode) screen that's 14.1in diagonally across and has a 2240x720 pixel resolution. The slightly curved surface ensures that the driver can always read the displays without glare.
Controlled via the multifunction steering wheel, it is similar in function to Audi's current virtual cockpit and in standard form it displays information such as speed, battery charge status and remaining electric range.
Additionally, virtual dashboard features two touch screens in the centre console. The upper screen shows regular infotainment content for controlling navigation and media functions, while the lower screen is used for text input and to operate the aircon. All of the key functions the driver may need are integrated into these two displays, which can be personalised.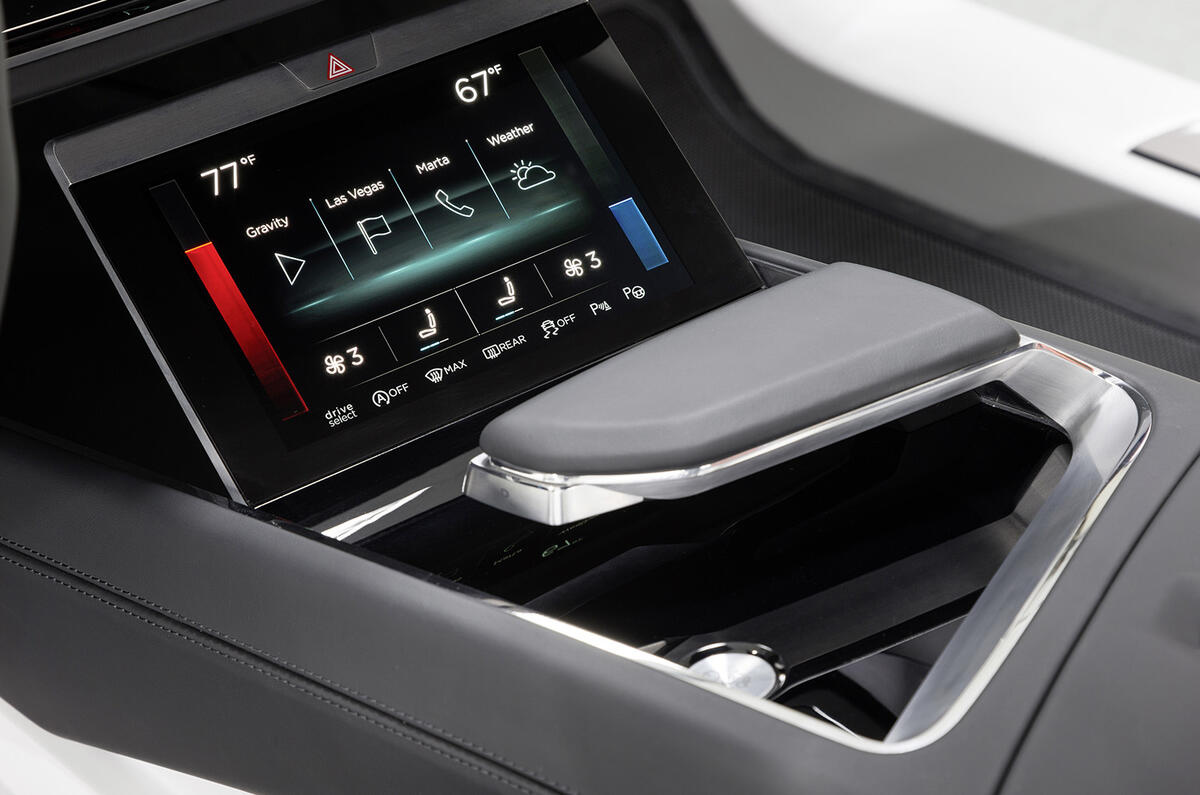 The screens operations use haptic feedback, where the user hears a noise and feels a vibration whenever they press a button. Audi electronics expert Andreas Lamprecht said this provides two key benefits over traditional touchscreens: "First, the user avoids inadvertent operation such as that which might occur as they are travelling down a bumpy road and trying to use a function.