Audi has revealed more details of the next evolution of its digital cockpit technology, elements of which are highly likely to reach production in the new Audi A8 next year.
First seen in the Audi Q6 e-tron quattro concept car, and then shown off at the CES electronics show in January, the new virtual dashboard builds upon the virtual cockpit technology already available in many of Audi's road cars.
At present the virtual dashboard is only a concept, showing a "starkly reduced dashboard" in which a total of three digital displays are responsible for the display and control of all functions and information.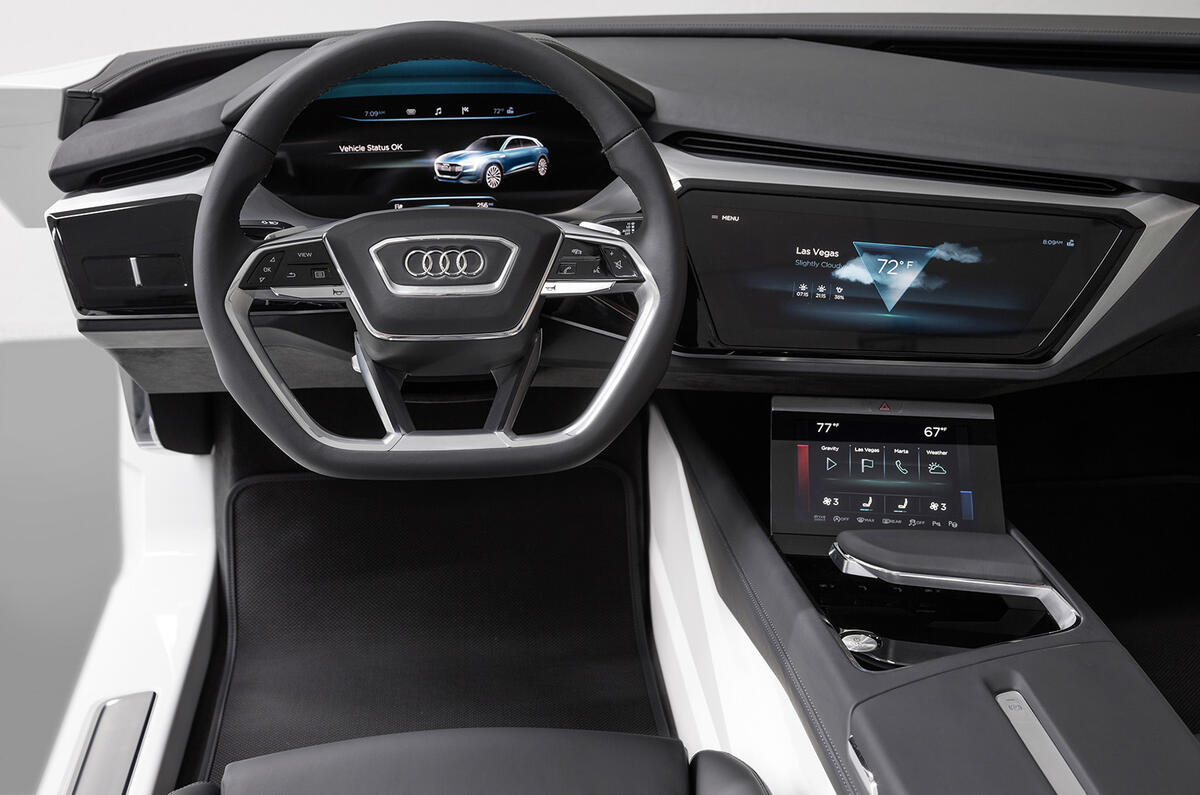 The first screen, positioned in the driver's direct field of vision and serving as the instrument panel, is a very thin, curved OLED (organic light emitting diode) screen that's 14.1in diagonally across and has a 2240x720 pixel resolution. The slightly curved surface ensures that the driver can always read the displays without glare.