The Renault Clio is due a facelift this year. These photographs of a prototype testing in Southern Europe offer a first glimpse of the changes we can expect.
The headlights of this updated Mk4 hatchback are camouflaged, but insiders say the units will feature a three-slat design inside and C-shaped indicators, mimicking the look of the new Mégane but with a more subtle finish.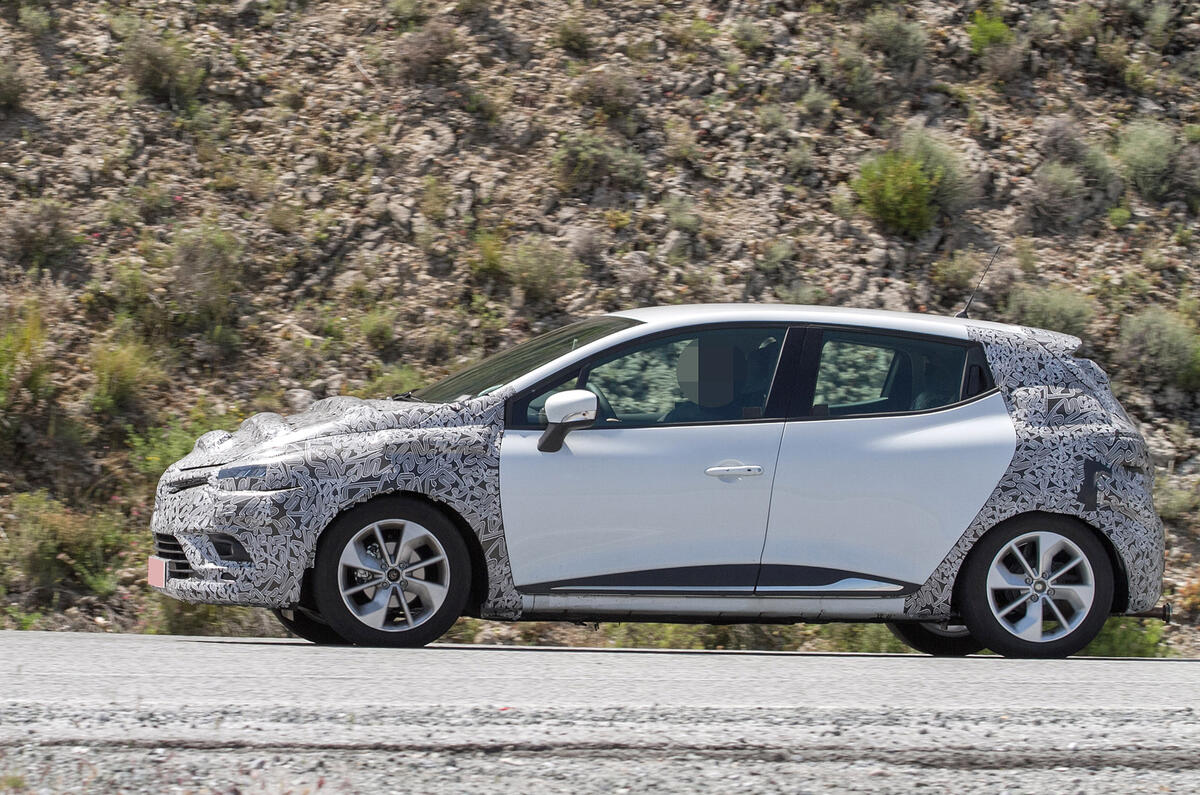 The new Clio will also feature a grille that extends into the headlights like the Mégane has. Meanwhile, the front bumpers will differ from the current Clio, with fog lights located further out from the bottom grille.
The changes at the back are even less substantial, but the new car's taillights are expected to feature different internal designs.
We're yet to peak inside the new car's cabin, but given the light updates applied to its exterior it seems likely that the cabin's overall look will be the same. The biggest adjustments will probably come in the form of different trim finishes and more up-to-date software for the car's infotainment systems.