Circuits aren't just for racing.
After a successful inaugural year, the 2016-2017 Motorsport News Circuit Rally Championship kicked off its second season with the Neil Howard Stages at Oulton Park on the 5th November. The championship is run in association with Jonathan Palmer's Motorsport Vision Racing (MSVR) and consists of eight single-venue asphalt stage rallies running at various UK circuits, including Motorsport Vision's four locations.
Except for a two-day rally at Rockingham, the single-venue events are run in a day in the same way as a club race, hillclimb or sprint, making them affordable and practical for clubman rally crews on a budget. Events consist of around eight special stages based on four different layouts and cover 55 to 60 miles.
With the popularity of singlevenue circuit-based rallies growing in recent years, the idea of forming a championship based on them became a "no-brainer", according to championship organiser Darren Spann of the Bolton-Le-Moors Car Club (BLMCC). "James Bolton, the national rallying editor of Motorsport News at the time, mentioned in his column that it might be a good idea to start allocating points to the circuit rallies on an unofficial basis," says Spann, "so I rang him and suggested we do it properly and start an official championship."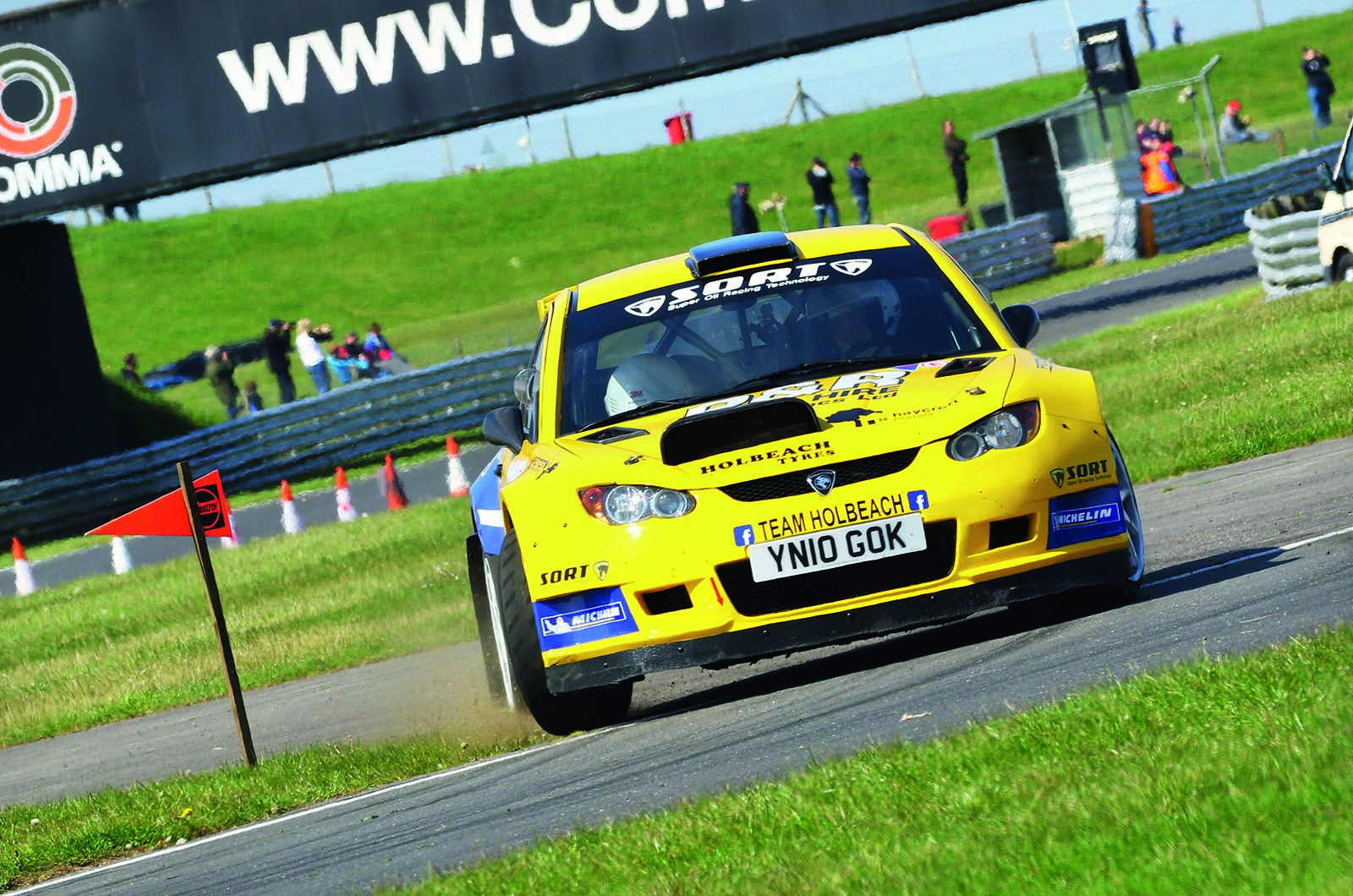 With an agreement signed between BLMCC, Motorsport News and MSVR in May last year, the new circuit rally championship was born. Michelin quickly got on board to support the series, although competitors are not obliged to use Michelin tyres. For those who do, a separate element, called the Michelin Cup, awards prizes of tyres in a kind of mini-championship.
Good access to the paddock areas gives plenty of opportunity to get a close look at a wide variety of rally cars from different eras and chat to the crews. With cars starting at 30-second intervals in what is effectively a stadium environment, the events are great for spectators and growing in popularity.
WHAT'S IT LIKE TO COMPETE?
I've been competing in single-venue asphalt rallies for four years and several of the rallies I do are now incorporated into the Motorsport News championship. I generally meet co-driver Mike Askew at the venue the day before for scrutineering and signing on, ready for an early start the next morning.
My car is a 'modern'-spec Group 4 Ford Escort Mk2, so it has a sequential motorsport gearbox and a 309bhp, 2495cc Millington engine. A power-to-weight ratio of 343bhp per tonne makes it competitive against machinery from any era in the dry, including former WRC cars.