Toyota has unveiled its new Supra NASCAR ahead of its 2019 race debut, when it will succeed the firm's Camry competition vehicle in the NASCAR Xfinity Series (NSX), which sits below the main Cup championship.
The move comes as part of plans to promote the upcoming Supra road car, which is due for launch soon after the Supra NASCAR first goes racing in February.
The NASCAR racer, developed by the Toyota Racing Department (TRD), has clear links to the road car, including a V-section to its bonnet that's unique on the NASCAR grid. But elsewhere, the car's look is crafted by regulations.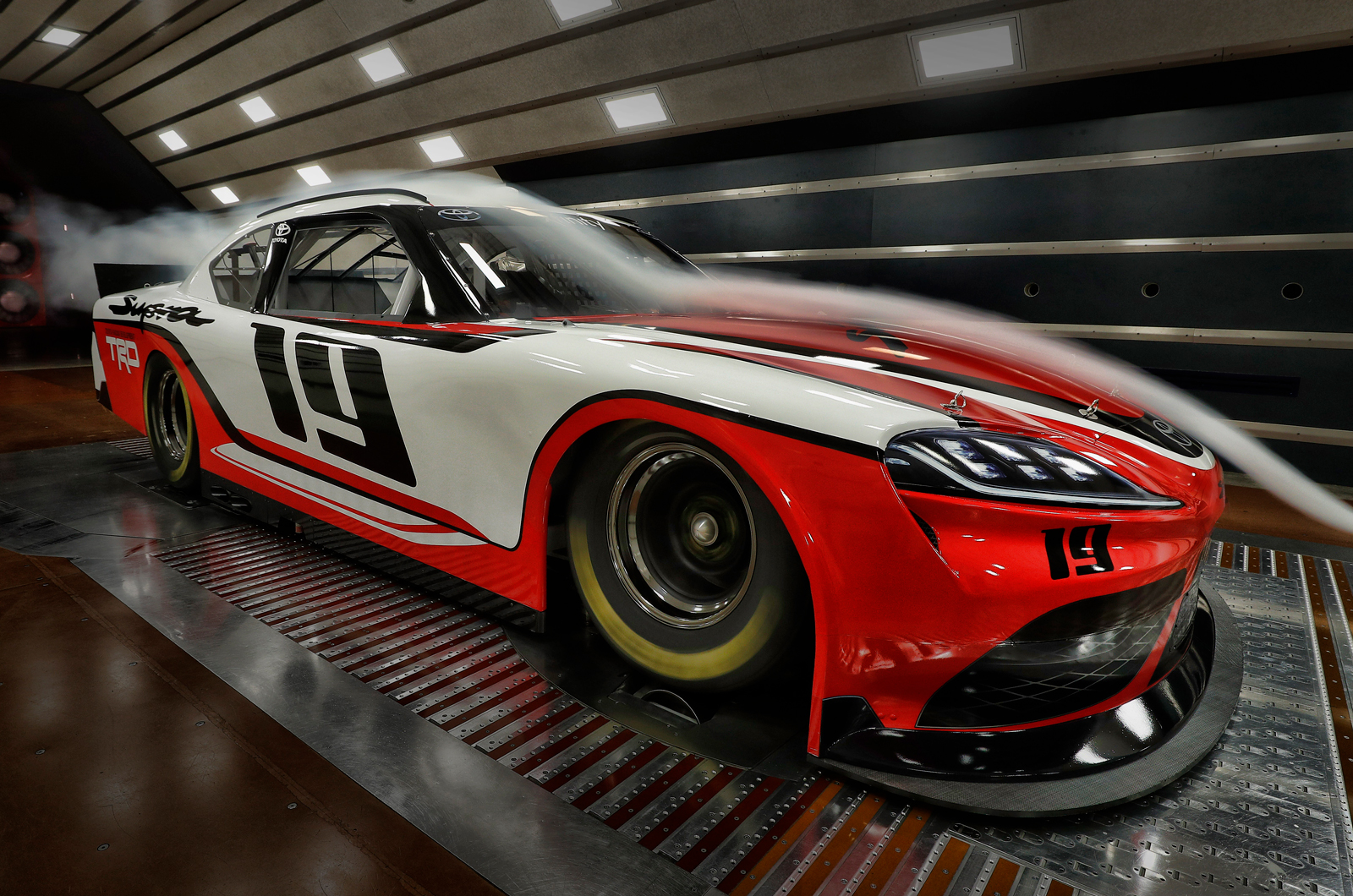 It shares no technical resemblance with the roadgoing Supra; like the Chevrolet Camaro and Ford Mustang racers also in the NSX, it's a so-called silhouette racer, built around a spaceframe chassis that uses a 5.8-litre pushrod V8 engine producing up to 700bhp in race trim.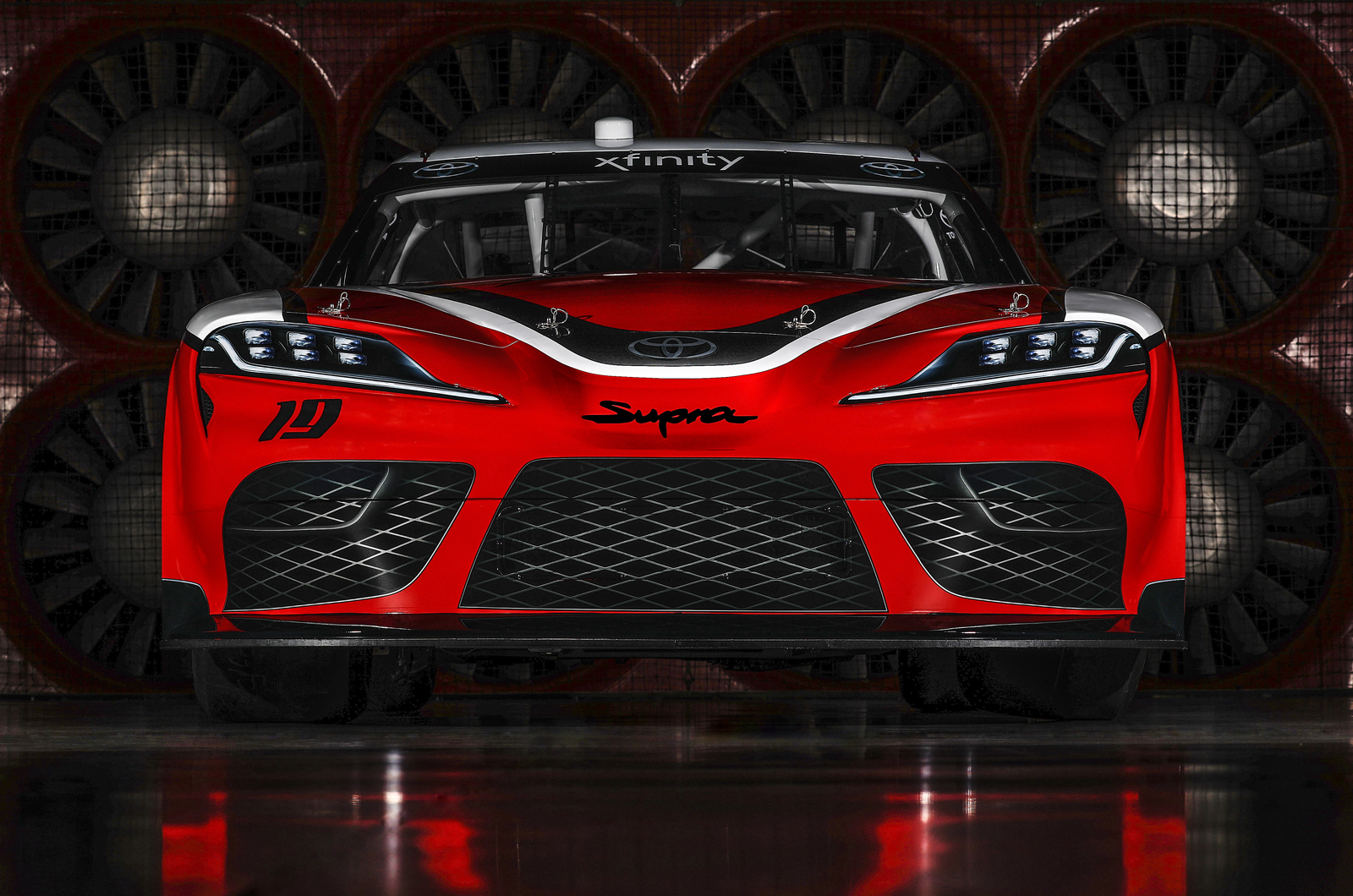 The roadgoing Supra is twinned with the new BMW Z4 and has been spotted testing on several occasions. It will use a turbocharged 3.0-litre straight-six dual overhead cam engine producing 335bhp at 5500rpm and 332lb ft of torque at 1380-5200rpm, according to leaked specifications.