Hyundai Motorsport is looking at entering more championships to speed up technical development of N performance models and boost its image.
Speaking exclusively to Autocar at the launch of its 2017 i20 Coupe WRC in Italy, Hyundai Motorsport president Gyoo-Heon Choi said the Hyundai road car division had recognised the value of competition after its three years in the World Rally Championship (WRC).
"I can say especially in research and development, the impact is huge," he said. "Many Hyundai [Motor Company] engineers are visiting Hyundai Motorsport and with many projects we are working together. So there's lots of co-working in this area."
Volkswagen to homologate Polo WRC for 2017 World Rally Championship
While not directly confirming it, Choi's words suggest Hyundai's performance arm, named N, is applying knowledge acquired from the motorsport division in the development of its i30N hot hatch, which is due in the second half of 2017. He hinted that this beneficial relationship between the two divisions would be pivotal in convincing Hyundai to invest more in motorsport.
"Frankly speaking, at Hyundai we have focused on reasonable prices with high quality for our road cars, not performance. That was our brand status, but now we want to change it," explained Choi.
"From now till 2019 [when the current WRC regulation period ends] we will focus on the WRC. But while we won't be doing other high-level, top motorsport, we will be doing some minor things in other motorsport areas if circumstances allow it, because we already have great infrastructure internally, so why not?"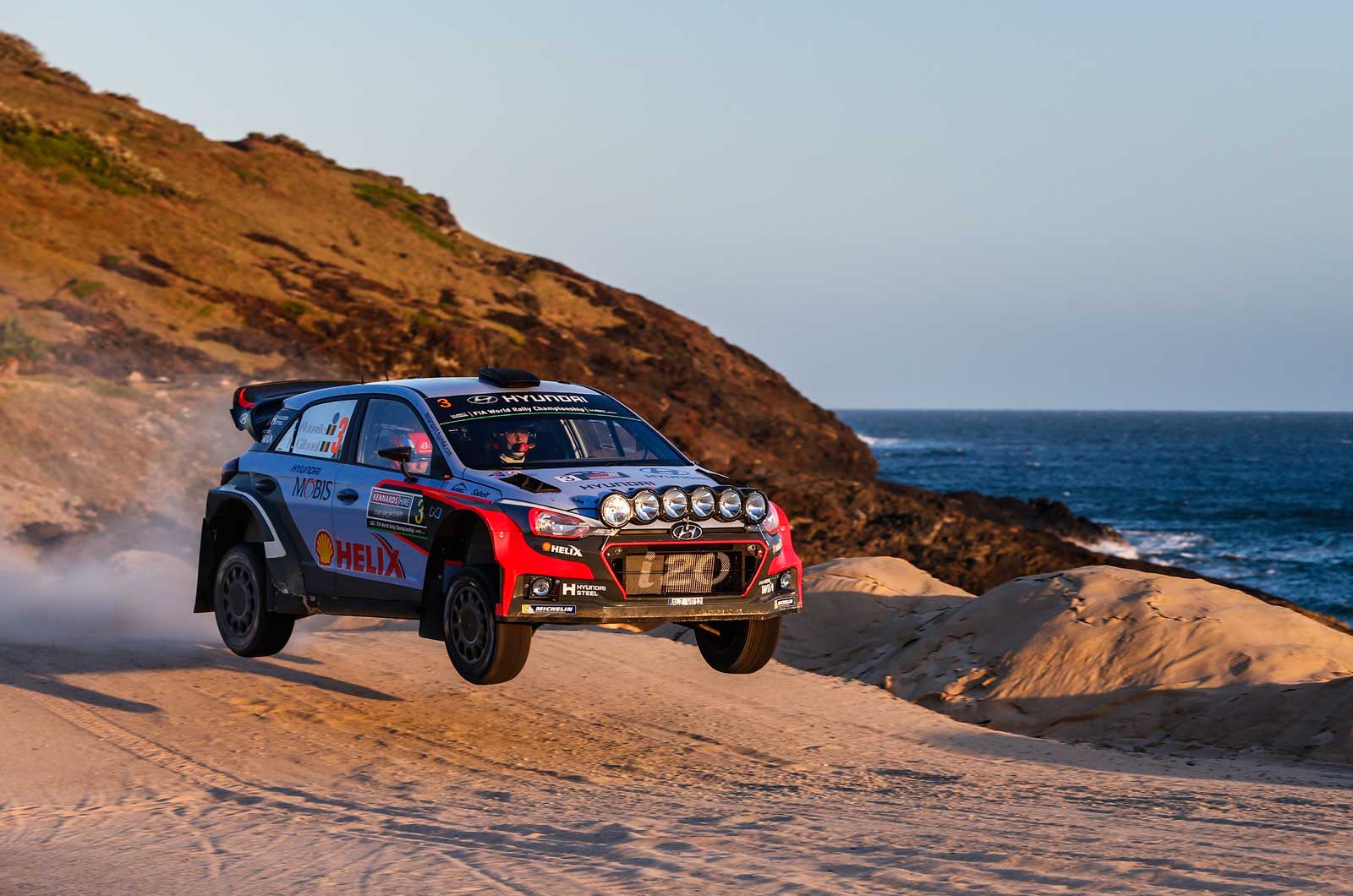 Choi said World Rallycross was of particular interest and that certain rallycross teams had already approached Hyundai Motorsport about the prospect of running i20s.
World Rallycross: why Mattias Ekstrom is hooked
"We are also thinking about other areas, like Formula E," he continued. "We have to have some huge investment in motorsport, so maybe it won't be the next project. But in the future, why not?"
When asked if Hyundai would back an all-electric rally championship in the future, Choi said it might not be financially viable for something like that to exist for several more years.
Electric Global Rallycross series confirmed for 2018
"In circuit racing it's easier [to develop electric drivetrains], but in rally, where it's a very long distance, very tough on the car, it's too difficult," he said. "I want us to develop some green energy concepts in rally, but it won't be within one year or even three."
Instead, Choi believes hybrid drivetrains make sense for the next generation of WRC cars. He said Hyundai Motorsport is already interested in pushing for this sort of regulation in the next regulation period following 2019.