At the start of each British Touring Car Championship race, something like 13,000bhp is unleashed before an excited crowd. Engine builders, although quietly confident, may admit to the odd flutter of butterflies, too, because their efforts are vital to every driver's chances of success. Since 2011, when BTCC organiser TOCA established the New Generating Touring Car (NGTC) rules, teams have been able to use a race-prepared factory engine or a generic TOCA unit supplied by Swindon Powertrain. All use an Xtrac six-speed sequential gearbox no matter their engine choice.
The 'unbranded' TOCA engine is based on a standard 2.0-litre, direct-injection, 16-valve, turbocharged four-cylinder engine purchased from a major road car maker. Swindon has built nearly 200 examples since 2011, each one taking around 45 hours to complete. The race engines are equipped with 'drive-by-wire' electronic throttles under the control of a Cosworth ECU that every car must use, although engine builders can modify the mapping.
Power is quoted by TOCA as 350bhp-plus, but Swindon says they're technically capable of 400bhp and Maxed Racing gives the output of its Vauxhall Astras as 'around 380bhp'. The engines have a life of 5000km (3100 miles) between services and will cover 3500km (2174 miles) in a season. Installation in the car can be either transverse or longitudinal in order to suit both front-wheel drive and rear-wheel drive.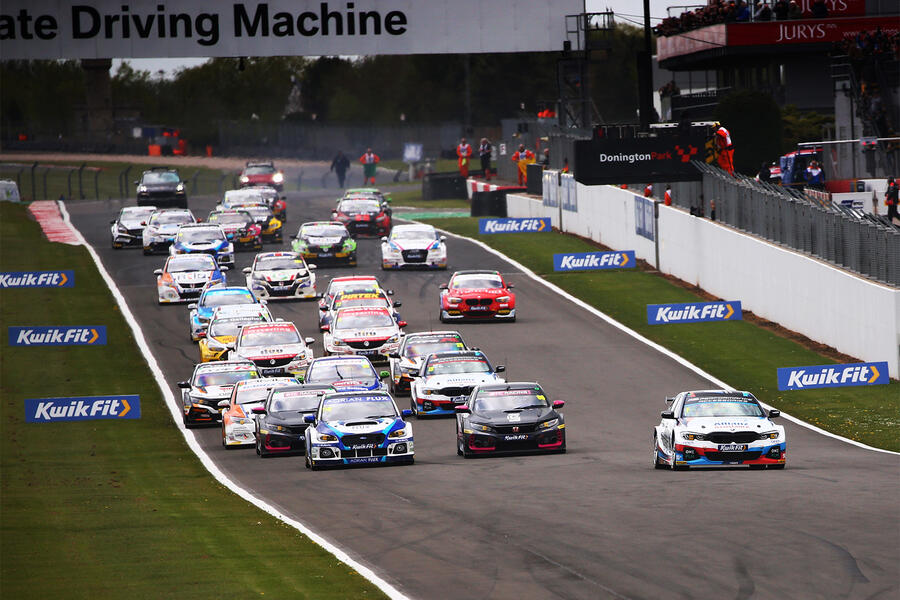 The great thing about writing a story on race engine building is the chance to get your hands dirty – except I don't, because everything in Swindon's engine shop is so clean. There isn't time to help with an entire 45-hour build, but I do have a crack at a couple of crucial stages.
First off is checking the clearance on the crankshaft main bearings (which support the crankshaft in the crankcase) and on the big-end bearings (which attach the connecting rods with their pistons) to the crankshaft. This clearance is crucial. Too tight and the bearings could fail catastrophically, too loose and they would wear prematurely with potentially the same end result.