The Ford Capri is one of those iconic automotive designs. In its various forms, the fastback brought sporting coupes to the masses in the UK and almost two million were sold between 1969 and 1986. But some Capris are more special than others.
Gordon Spice and his line of three-litre V6 versions dominated the British Touring Car Championship (or British Saloon Car Championship as it was then known) in the second half of the 1970s. The idiosyncratic nature of the scoring system, which allowed class winners to record the same number of points as outright victors, meant Spice never won the overall championship, but six class titles and 26 wins underlined the combination's impact on the Group 1 era of tin-tops.
Genuine ex-Spice Capris are rare, so the return of one at this weekend's Goodwood Members' Meeting is not to be missed. And the fact that the car he took to six successes in 1979 was also sponsored by Autocar (see sidebar) meant we had to be there for its comeback.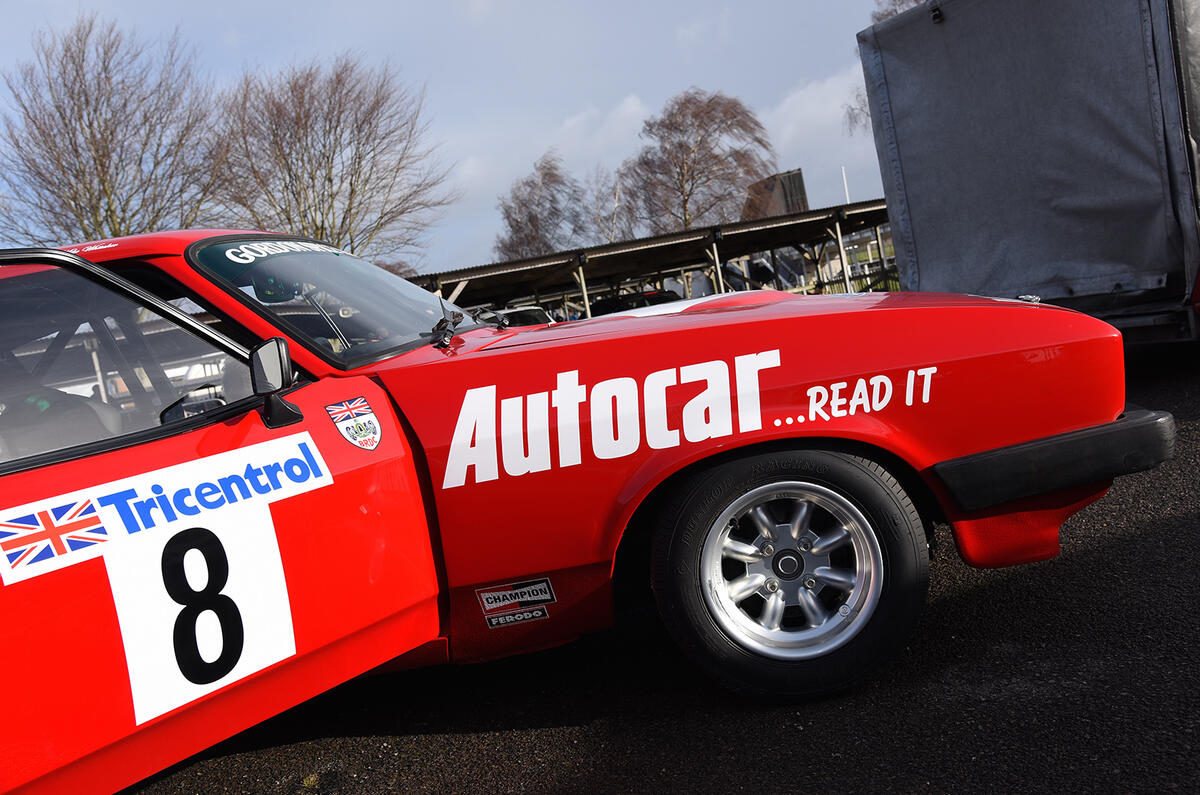 Historic racer Mike Whitaker is the latest owner of a car that has had a busy life. After Spice used it in 1979-1980, chassis CC10 (named after preparers CC Racing Developments) found its way to Brian Chatfield. He planned to race it in Group A – Group 1's replacement – but moved to Modified Saloon racing when it became apparent the Capri was no longer competitive. Next owner Colin Woodcock also raced it in Mod Saloons so that, by the time it arrived with Capri aficionado Dave Thomas, it had sprouted various appendages.
The next owner, period racer Martin Thomas, was key. "Martin started buying old Group 1 cars when they were worth £15-25,000, including the Capri," explains Whitaker, who paid rather more for it (over £90,000) at last year's Silverstone Classic auction. "It was a risk-free bet."
Thomas started to restore the car as Group 1 racing gained momentum, helped by the Gerry Marshall Trophy headlining the Goodwood Members' Meetings. Once the glass fibre wheelarches and other Mod Saloons paraphernalia had been removed, the original Spice machine started to reappear, including the red paintwork.