Ford Performance driver Ken Block has revealed Gymkhana 8, the latest in his line of outrageous car-based stunt videos.
In the latest video, published on the Ford Performance Youtube page this morning, the 48-year-old Californian spins, smokes and drifts his way around the streets of Dubai. He said Gymkhana 8, which was filmed in November, is part of his ongoing mission to "kill as many tyres as possible".
He pulls off a number of other stunts during the video, including a backflip out of the Crown Prince of Dubai's personal helicopter.
The video also features British stunt expert Terry Grant two-wheeling a Ford F-150 Raptor pick-up.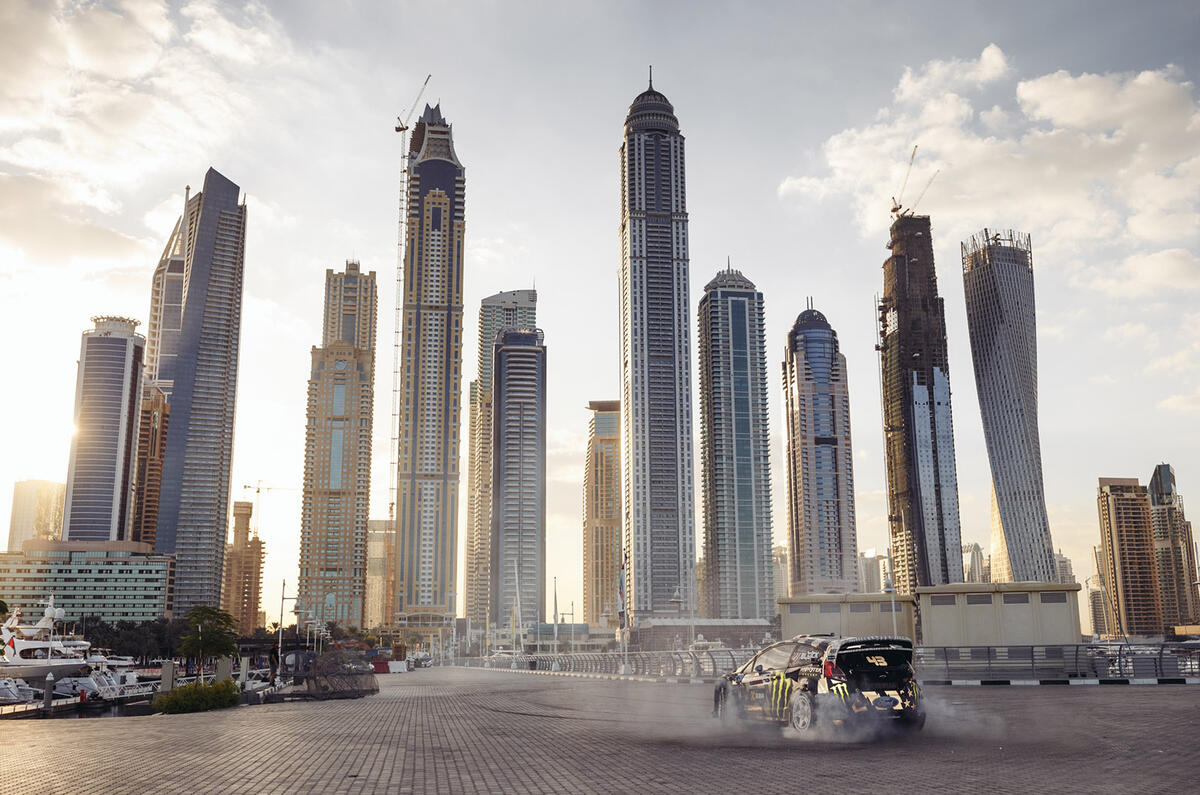 Block managed to have Sheikh Zayed Road, one of the busiest thoroughfares in Dubai, shut down for the filming to take place.
The main car used for the stunts in the video is a revised version of Block's trusty Ford Fiesta ST RX43, which was initially developed by the Cumbria-based M-Sport preparation team as Block's vehicle for Global Rallycross Championship and X Games events.
Autocar learns to drift with Ken Block.
The car produces more than 600bhp and 664lb ft from its 2.0-litre turbocharged Ford Ecoboost four-cylinder engine, and is optimised for massive torque and off-the-line launching ability. It transfers its power to all four wheels via a Sadev six-speed sequential gearbox and is capable of sprinting from 0-60mph in 2.0 seconds.
For Gymkhana 8, Block has switched his Fiesta ST on to Toyo Proxes R1R tyres, which "provided good tyre smoke, but really good mid-slide feel. They broke away very predictably and allowed me to pull off some pretty tricky manoeuvres with confidence".