Silver spoon or tainted chalice? Blessing or curse? These are the searching questions every son of a famous father poses to his soul at some stage, mostly when inevitable comparisons with Daddy are aired, or when Junior knows he's fallen well short of the expectations that come with the family name.
This year Mick Schumacher has cause to ruminate: he has been competing in Formula 2 for Prema, a team with an illustrious history in the series. From 20 starts, the 20-year-old son of seven-time F1 world champion Michael scored top 10 finishes on eight occasions, including claiming a maiden win in the sprint race in Hungary.
On the flipside, the 2018 European Formula 3 champion failed to score 12 times, a tally that includes five retirements, mainly through errors. A mixed bag, then, yet this personable and polite young man is nonetheless a member of the Ferrari Driver Academy (FDA), having turned down offers from the Mercedes F1 Team to join its junior programme – the path his father trod 30 years ago.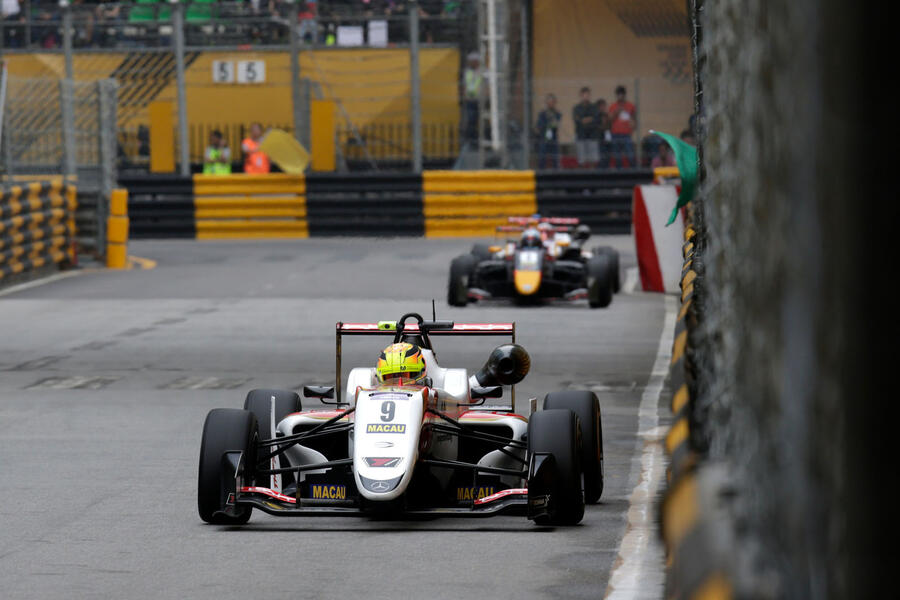 So far, so different, yet there is absolutely no doubt his father's genes run deep, as considered responses to questions posed between laps in Ferrari's F8 Tributo at Fiorano – the circuit at which M Schumacher Sr clocked upwards of 50,000 miles annually in his quest for driving perfection – make clear.
Mick's earliest memories of Ferrari's test circuit, situated a stone's throw from the legendary gates to motoring utopia, are of thrashing a 50cc motorcycle around the grounds while his father sought yet another sliver of lap time.
"It's amusing," grins Mick. "We're sitting where I used to watch my father driving around, and today I'm driving a Ferrari road car. The last time I was here, I rode my motocross bike."