Jason Plato, Matt Neal and Mat Jackson were the winners of today's eventful British Touring Car races at Knockhill.
The first race of the day was pole-sitter Plato's 500th BTCC start, and he grabbed the perfect result with a commanding lights-to-flag victory. His dominating performance emphasised the increasingly strong pace of his BMR Racing Subaru Levorg, although his race wasn't without its challenges.
WIN TICKETS TO ROCKINGHAM BTCC
Not only did the 95-time race winner have a safety car period to contend with, but his mirrors were also filled with the BMW 1 Series of late charger Jack Goff. Goff trimmed Plato's lead to cross the line just five tenths down on the winner, with Colin Turkington only a further five tenths back from that in the sister Levorg.
Despite his perfect result, Plato remained calm after the race and reflected on the passing of such a large milestone. "Before this weekend I wasn't getting caught up in any of the numbers," he said. "You cast your mind back to where it all started – struggling in single-seaters with no money and doorstepping Sir Frank Williams. Five hundred races later and we're still winning."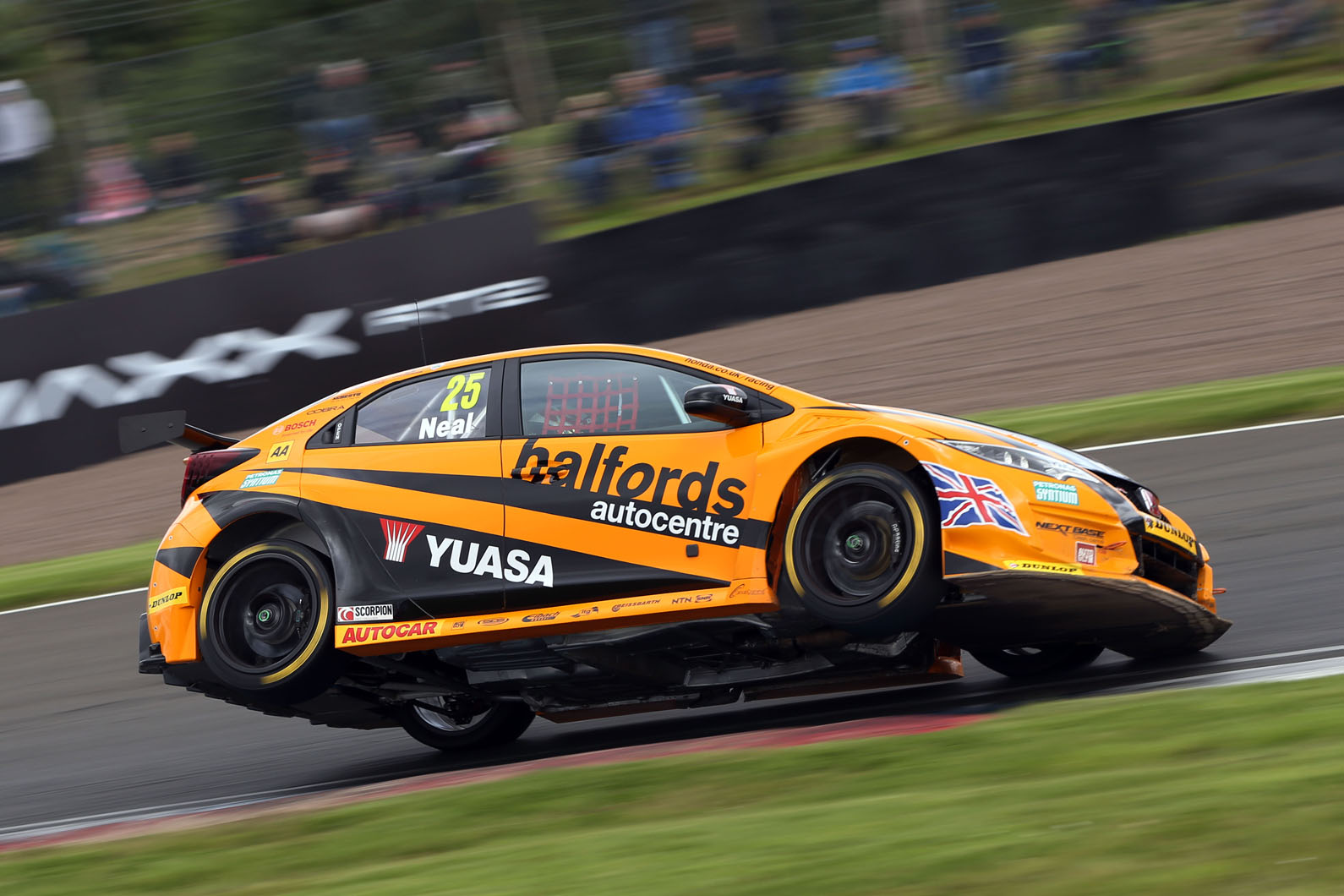 Race two saw Matt Neal storm through from eighth on the grid, taking advantage of tussling leaders in the Subarus and BMWs to slip through the order. Once in front, the Honda Civic-driving Halfords Yuasa racer managed to eke out a 1.2sec lead over second-placed driver Sam Tordoff in his BMW 125i M Sport, while Jason Plato crossed the line 2.3sec off first in the Levorg.
Neal was delighted to have won race two from his mid-field starting position. "I thought we'd have a chance one minute, then I thought we'd have absolutely no chance," he said after the race. "I got up behind Jason [Plato] and he was playing with Sam [Tordoff], then Jason really seemed to start to struggle with tyres. That gave me the opportunity to pounce."
Race three winner Mat Jackson managed to hold off a train of chasing cars in his Motorbase Ford Focus, crossing the line just 1.2sec ahead of fourth place.