Ken Block, known for his series of outlandish Gymkhana stunt videos and his rallying and rallycross outings, has died in a snowmobile accident at the age of 55.
The American's death was confirmed by his Hoonigan Racing team in a post on Instagram. The accident occurred in Utah, US, with the local sheriff's office saying that Block was riding on a steep slope when his snowmobile was upended.
Block became a key figure in the burgeoning action sports scene when he co-founded DC Shoes in 1994. But after selling the brand in 2004 he decided to pursue his passion for motorsport, founding Hoonigan Industries and competing in the American national rallies.
While growing his rallycross experience Block also raised his profile with a series of increasingly bold stunts. That started when he staged a massive jump in a Subaru Impreza, and eventually led to his series of Gymkhana videos.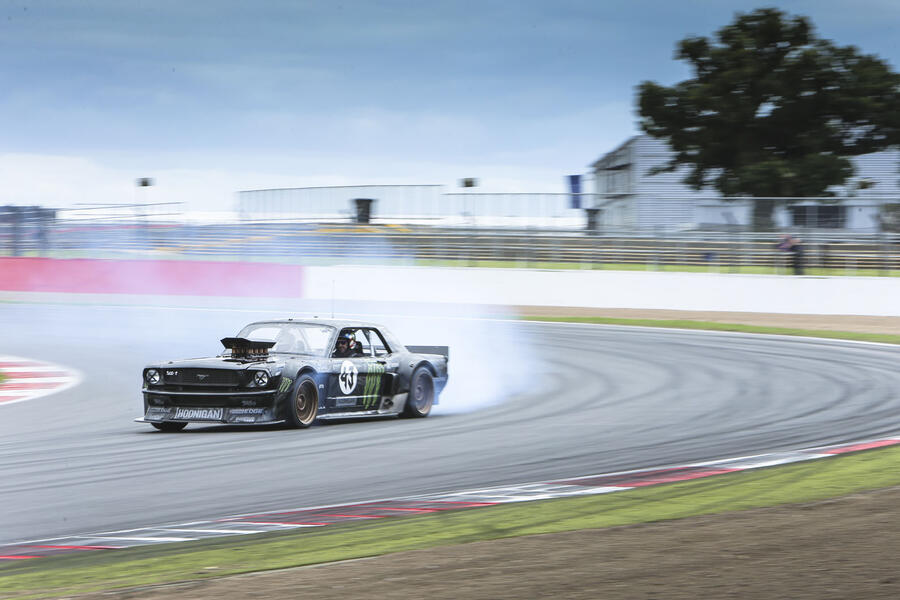 The videos featured an increasingly diverse range of highly tuned cars, with Block and his friends performing a series of stunts in a wide variety of locations. Slickly produced and expertly edited, the series of videos have attracted millions of views on YouTube and helped to raise the profile of both Block and rallying.
The profile that resulted in those Gymkhana videos, along with sponsorship from a variety of extreme sports brands, helped Block to further pursue his passion for motorsport – one that included spending hours watching online videos of Ford Escort Mk2s in action on UK national rallies.
A huge fan of Colin McRae, Block was pivotal in getting the Scot to take part in the high-profile X Games Rally, and after increasing success in American rallies in 2010 he started competing in selected World Rally Championship events in an M-Sport Ford Focus WRC.
Competing against the world's best rally drivers meant that Block struggled to make an impression, although he was under no illusions about the scale of the challenge and was thrilled simply to be a part of the pinnacle of world rallying. In turn, his efforts and commitment to the sport helped draw in fans who would otherwise never have watched rallying.