Red Bull's Daniel Ricciardo claimed a shock victory in a chaotic Azerbaijan Grand Prix – a race that also featured a clash between title rivals Lewis Hamilton and Sebastian Vettel.
The wild race on the tight Baku street circuit featured multiple safety car periods and a red flag due to a string of incidents. It was during one of the safety car periods that Hamilton and Vettel clashed.
Hamilton was leading at slow speed when Vettel's Ferrari ran into the back of his Mercedes. Vettel pulled alongside to remonstrate with Hamilton, and in doing so steered into the side of Hamilton's car.
Both cars were able to continue, but Vettel was handed a 10sec stop-go penalty for dangerous driving. However, Hamilton was also forced to pit due to a loose headrest. That handed Ricciardo, who had battled up to third from tenth on the grid, the lead. He held on for his first win of the year.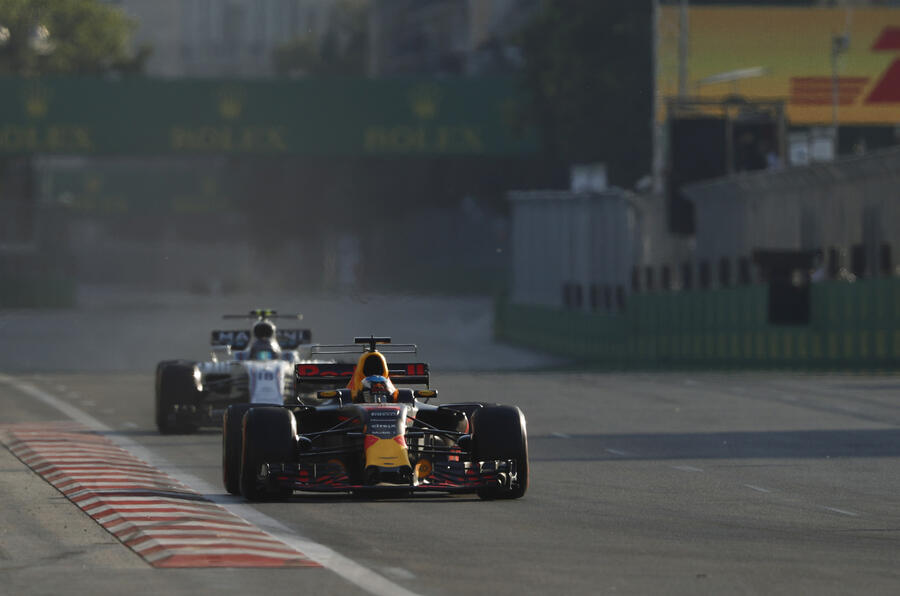 "It was crazy," said Ricciardo. "There was so much going on, but it was fun. Once I got the lead, I knew if I kept that rhythm it was enough to win."