Two Volkswagen Golf hybrids have been revealed at the Wörthersee meeting in Austria as the latest apprentice-fettled projects in a ten-year tradition held by VW.
The concepts, named Golf GTI First Decade and GTE Estate Impulse, both feature hybrid tech in their powertrains, albeit in very different forms.
The Golf GTI First Decade carries the title of being the first electrified car to carry the GTI badge, and is powered by a 396bhp petrol engine driving the front wheels, and a 48V 12kW electric motor that powers the rear wheels. The two systems can work together or separately, meaning that front, rear and all-wheel drive is possible, depending on which motor is chosen. These are selectable via an app, or through the car's infotainment system, via Mirror Link.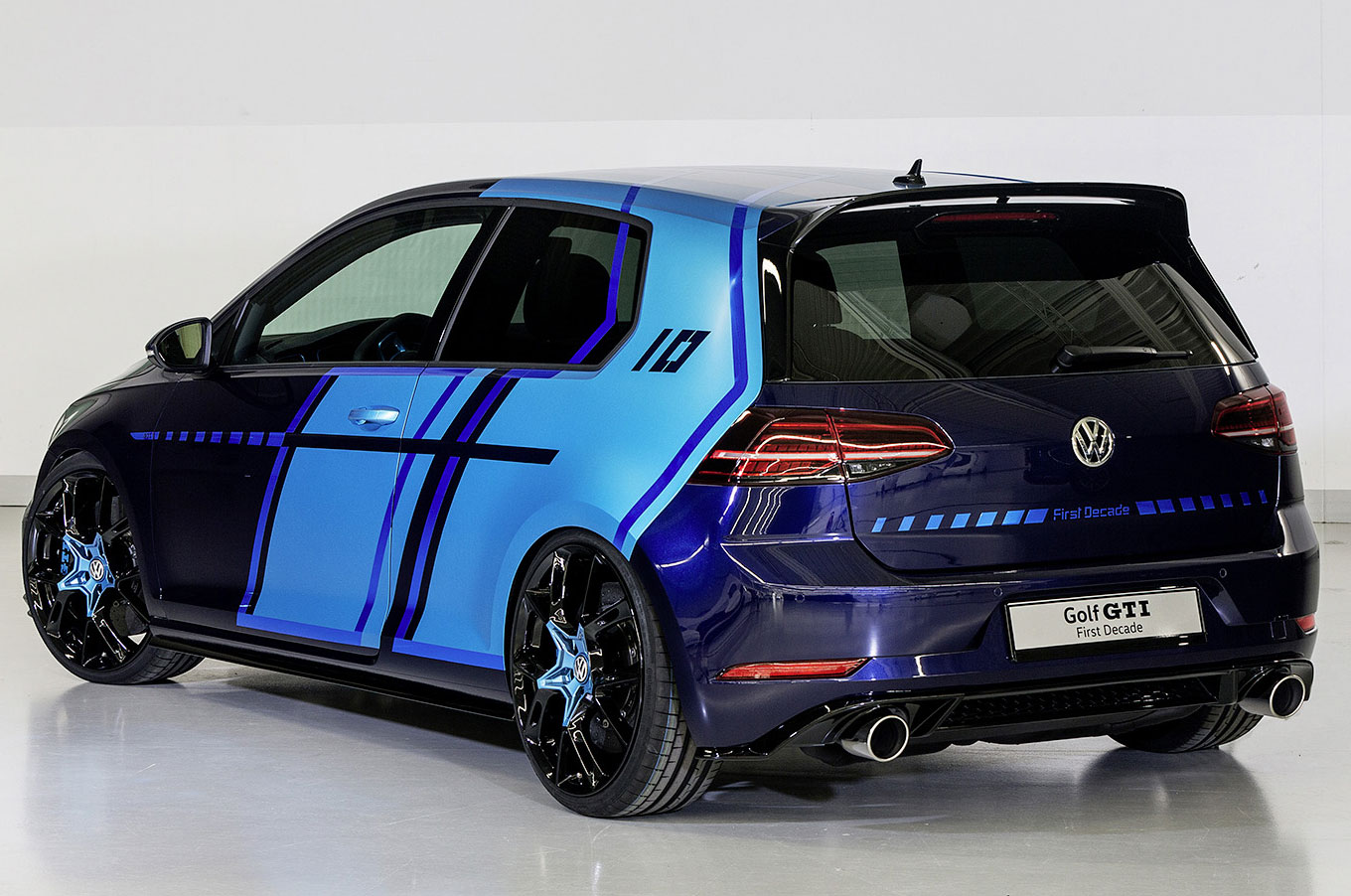 Creators of the car - a team of apprentices from Volkswagen's Brunswick and Wolfsburg facilities - chose blue shades to adorn the exterior of the car - inspired by the Wörthersee lake and blue sky, while the number 10 on the side signifies the car as the 10th apprentice project presented at Wörthersee. A Clubsport rear spoiler and 20in MB-Design alloys have also been fitted.
Inside, the apprentices' app-controlled adjustable sports seats feature, which also have massage functions. Despite the racier appearance of the car's exterior, the students wished to keep the interior more restrained; so only blue highlights from the car's exterior are carried through to interior trim, and blue contrasting upholstery stitching. An 11-speaker sound system with subwoofer and LED lighting takes up the space normally occupied by the rear seats and boot.