Audi's flagship electric model, the E-tron GT, has been revealed at the LA motor show. The sports coupé concept, which will arrive in production form in 2020, promises Audi Sport performance and radical developments in charging times. 
We talked to Audi design chief Marc Lichte about the project.
What was the biggest challenge with this car? Packaging. The challenge is always the battery pack in the floor. This car is 138cm high – that's lower than an A7. There is no compromise here. The E-tron GT is my biggest achievement so far.
How important is the E-tron GT for Audi's broader design? Every three years, we have a step [change] in design. The latest one was last year with the A8. The next step will be this. This car is the next evolution in our design in 2020, both exterior and interior.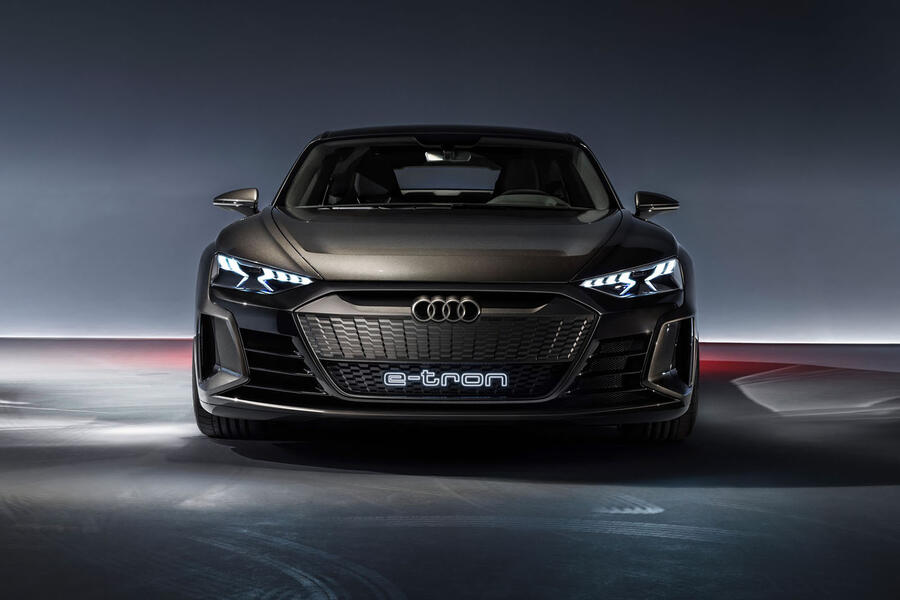 Tell us about the grille. For Audi, it would be a big mistake to remove the grille. For our customers, it's the Audi DNA. Before 2004, we didn't have a unique face. It is very important that we don't desert our face. So we said, why not invert it? It's body colour. For me, it's still an Audi but not with a combustion engine. This is the face of all our future EVs.
Will the touch-glass door openings make production? They could be too expensive… Us designers love designing concepts without door handles. We present the design of every new car to the board without handles!
Why have you shown this car so far ahead of the production car's launch? There's no predecessor so we thought: 'Why not present the car?' It makes sense. 
Read more
Full details of the E-tron GT concept