Mercedes-Benz has confirmed that production of the SLC will cease later this year with the announcement that a Final Edition model will arrive in UK showrooms next month.
To be unveiled at the upcoming Geneva motor show, the last ever SLC will be launched nearly 23 years after the two-seat roadster first made its public premiere, badged as the SLK, ushering in a new folding hard-top roof structure that was subsequently copied by many other car makers.
The celebratory SLC Final Edition is to offer the choice of four petrol engines: a 154bhp 1.6-litre four-cylinder in the SLC 180, a 181bhp 2.0-litre four-cylinder in the SLC 200, a 242bhp 2.0-litre four-cylinder in the SLC 300 and a 383bhp 3.0-litre V6 in AMG's SLC 43.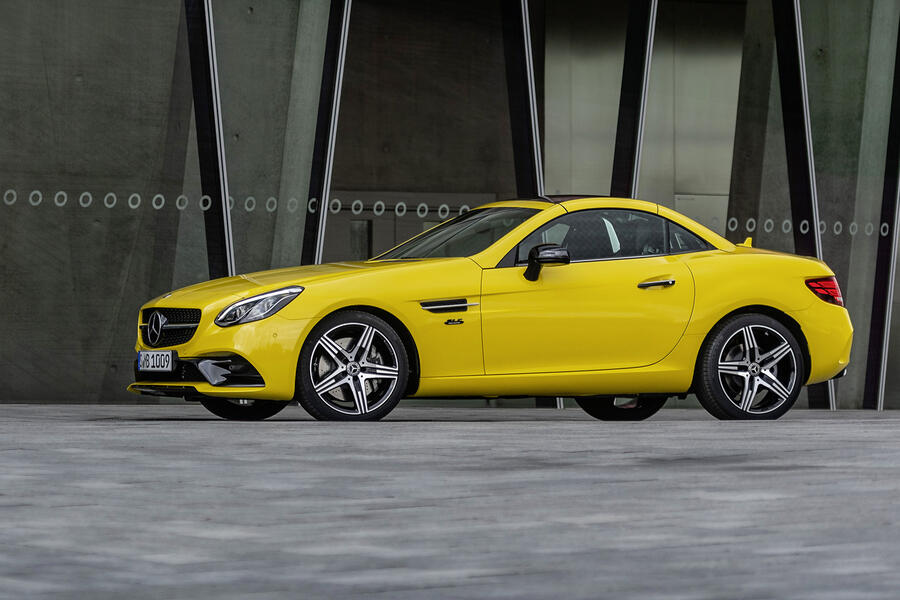 The SLC 180 and SLC 200 will come with a six-speed manual gearbox, while the SLC 300 and SLC 43 receive a nine-speed automatic.