Sports and classic car dealer Hexagon has confirmed that Le Mans winners Jacky Ickx and Mark Blundell will star at its 2016 Le Mans charity event.
The evening event will take place at Hexagon's flagship showroom in north London to raise money for the Great Ormond Street Hospital Children's Charity and Royal Brompton & Harefield Hospitals Charity.
Guests will watch and participate in a question and answer section hosted by Sky F1's Natalie Pinkham, before being given the opportunity to purchase a variety of donated motorsport art and memorabilia in a charity auction.
Also confirmed to attend are Le Mans winners Derek Bell MBE and Richard Attwood, with more guests due to be announced before the 5 July event.
Le Mans cars set to be on display include the 1997 Mclaren F1 GTR Longtail, which finished fourth at Le Mans in 1988 driven by Tim Sugden and Bill Auberlen and owner Steve O'Rourke. Also present will be a Leyton House-liveried 1987 Porsche 962, which finished fourth and seventh in 1987 and 1988, a 1985 Jaguar XJR-6 that finished on the podium on its debut in 1985 and a 1956 Longnose Jaguar D-type, famous for setting a Silverstone lap record with Mike Hawthorne at the wheel before finishing second at Le Mans in 1957.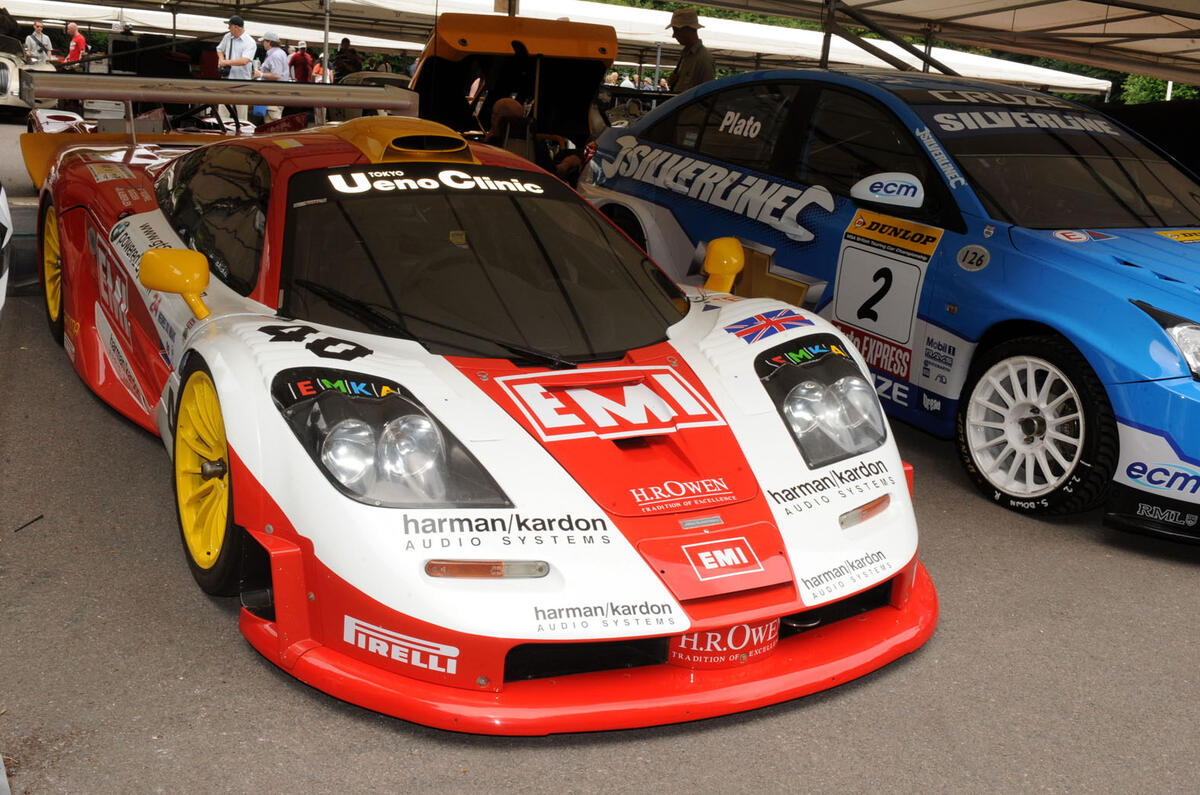 "It's fantastic to announce that Jacky Ickx and Mark Blundell will be joining Derek Bell MBE and Richard Attwood on our star-studded panel," said Paul Michaels, chairman of Hexagon Classics. "Jacky has had a phenomenal career – and many of his Porsche factory wins at Le Mans came with him sharing cars with Derek. It'll be incredible to hear the two of them talking about those times.
"Meanwhile, Mark is one of our most experienced racers. I can't wait to hear the story of that incredible lap in the brutal Nissan R90CK back in 1990. With more drivers to be revealed our guests are in for a fantastic evening."
Last year's charity event celebrated Ayrton Senna and raised £72,000, but Michaels hopes to exceed that figure in 2016.
Hexagon's 24 Hours of Le Mans celebration evening will take place on 5 July at 7.30pm at Hexagon's north London showroom, 82-92 Great North Road, London N2 0NL. Tickets cost £195 and include food from Michelin star chef Christian Honor.
used Porsche 718 Boxster cars for sale
Porsche Boxster 3.4 981 S PDK Euro 5 (s/s) 2dr
Porsche Boxster 2.9 987 PDK 2dr
Porsche Boxster 2.7 981 Euro 6 (s/s) 2dr
Porsche Boxster 2.7 981 PDK Euro 6 (s/s) 2dr
Porsche BOXSTER 2.7 981 PDK Euro 5 (s/s) 2dr
Porsche Boxster 3.4 981 GTS PDK Euro 6 (s/s) 2dr
Porsche Boxster 2.9 987 PDK 2dr
Porsche Boxster 2.7 981 PDK Euro 6 (s/s) 2dr
Porsche Boxster 3.4 981 GTS PDK Euro 6 (s/s) 2dr
Powered By