Cadillac will reveal a concept dash that uses high-definition light-emitting diode technology at the Pebble Beach Concours event this Thursday.
The concept dash, which has been teased in a new video, will inspire the systems of future Cadillac models, some of which could make their way to Europe and the UK.
The system features several curved OLED screens, developed with technology specialist LG Electronics, that display driving data, infotainment and other information, enabling the removal of dials and gauges from the car's dashboard.
As shown in the video, the system will be able to link to a user's calendar, presumably through their smartphone or a direct internet connection, to offer journey and schedule information while on the go. There are also 3D graphics for menus and the satellite navigation.
The technology appears similar to the dashboards of the Audi Prologue and Audi e-tron quattro concepts. Those cars also used OLED technology, and their systems inspired the layout and functionality of Audi's Virtual Cockpit.
While Cadillac hasn't released details about the advantages of its system, Audi has previously stated that OLED technology enables the use of thin, curved screens, helping to maximise interior design potential. The displays are also super high resolution compared with TFT screens.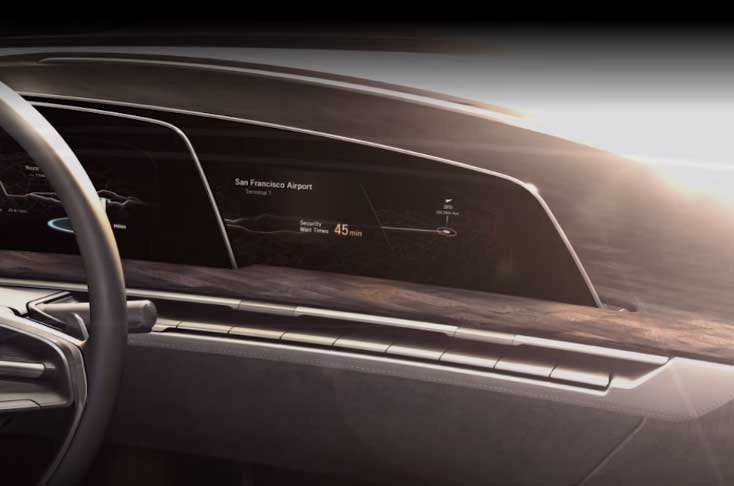 Cadillac hasn't revealed what model its concept dash will end up in first. The brand recently announced intentions to increase its range in Europe, but gave no timescale as to when the expansion would begin, suggesting the technology might not make it here for several years.