The new Citroën C5 Aircross will make its debut in production form at the Shanghai motor show next month.
The car has now been officially revealed - get the full details here
The new crossover, which was teased with official sketches by Citroën boss Linda Jackson during today's Geneva show, is the production version of last year's Aircross concept car. At the time, Citroën said the concept previewed a whole new family of models with bolder looks inspired by the successful C4 Cactus. Now, though, it's been confirmed that the C5 badge will be used on the new C-segment crossover.
Citroën axed the current C5 from its line-up in May last year, blaming slow sales. Just 237 examples of the Ford Mondeo rival were sold in the UK in 2015, amid declining appetites for traditional saloons worldwide.
These preview sketches show that very little is likely to change as the Aircross concept morphs into the C5 Aircross.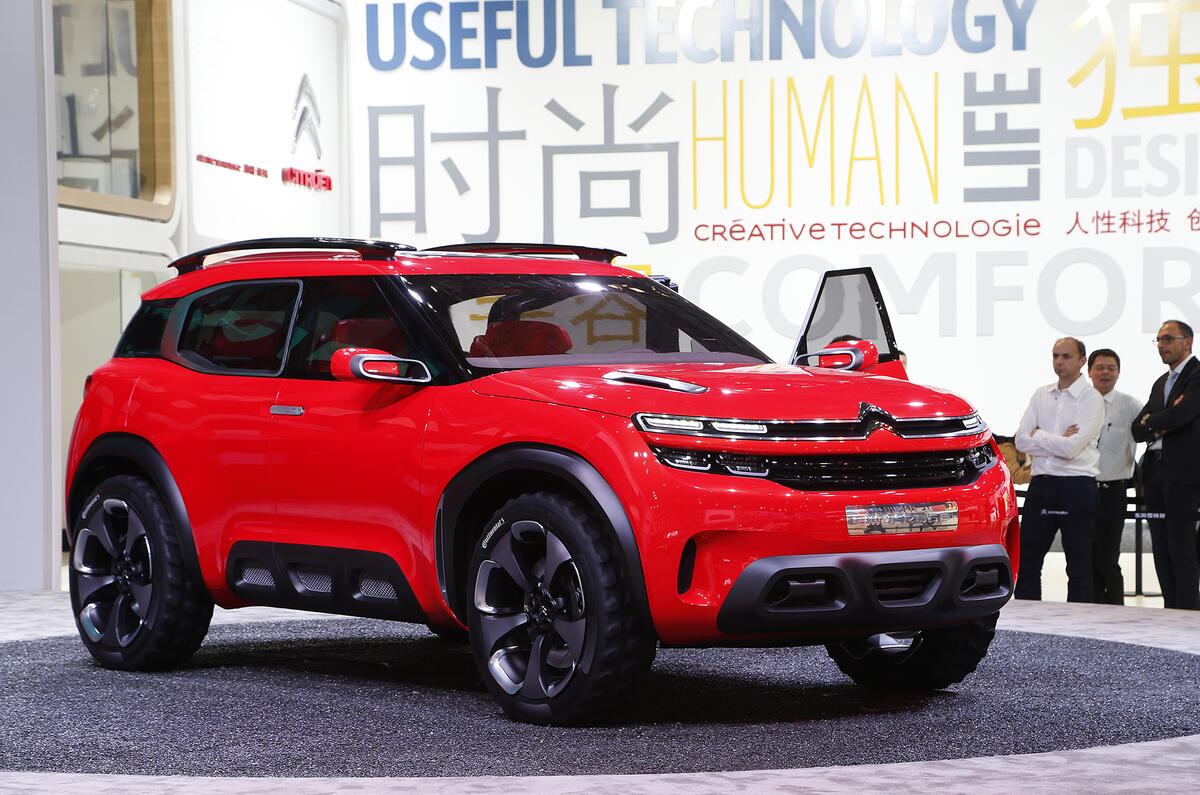 It's no coincidence that Citroën is showing the new car first in China, either. As in the rest of the world, the market trend in China is increasingly towards SUVs, and the success of a new Citroën SUV worldwide would first hinge on success in the Asian market.
Interestingly, 2016's C-xperience concept was intended to test reaction to a reborn C5 retaining the traditional shape of a saloon. The launch of the C5 Aircross now suggests that plan has been abandoned in favour of producing a lucrative small SUV.
The C5 Aircross is expected to be made at the PSA Group factory in Rennes, with production scheduled for early 2018.