Honda has revealed its new Rugged Open Air Vehicle (ROAV) concept, taking design cues from a range of its vehicles to create the "ultimate off-road Honda".
Revealed at SEMA 2018 in Las Vegas, US, and developed by Honda Research and Development Americas, the concept is constructed using components from recreational and utility-centred Honda models.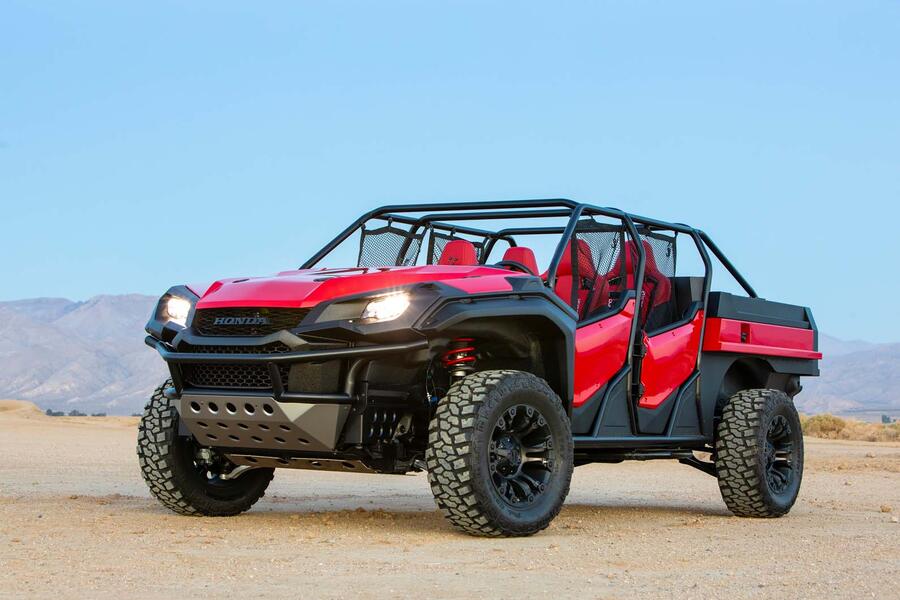 The ROAV is based primarily on the Ridgeline pick-up truck and Pioneer 1000 side-by-side utility vehicle, while it features waterproofed seats from the Civic Type R hot hatch and a custom-designed load bed and tailgate.
Durable paint-on surfaces alongside phone holders from RAM inside are said to promote the feasibility of off-road activity, while more obvious external features such as the skidplate and roll cage point to the vehicle's purpose.
Honda hasn't released any details regarding the engine and drivetrain, but the use of the Ridgeline's platform and suspension would suggest that its 3.5-litre petrol V6 has also been carried over.
The ROAV concept isn't expected to enter production.
Read more
In pictures: 70 years of Honda
The greatest concept cars ever created
Honda Civic Type R Pickup Truck concept revealed