Renault has previewed its next-generation design language with the unveiling of a high-performance electric two-seater GT concept at the Paris motor show.
The sleek coupé, called Trezor, which means 'treasure' in French, is the latest creation of design boss Laurens van den Acker, who has held the role at Renault since 2009.
Over the past six years and using the design language pioneered in 2010's Dezir concept, to which the Trezor is clearly and deliberately linked, van den Acker has restyled every production Renault. He recently signalled the completion of his journey by unveiling a lightly revised version of the 2012 Clio. Now the cycle begins again, with the Trezor design study hinting at what will follow. "It signals a new beginning, not an end," said van den Acker.
"This car aims to appeal to the emotions, like everything we do," said van den Acker. "But it also investigates urgent questions, like how you configure lights for next-generation cars, how you accommodate passengers in a car that has an autonomous mode and how you integrate information screens into interiors without making them look alien. With due respect to Dezir, Trezor has a little less beauty but a lot more brains."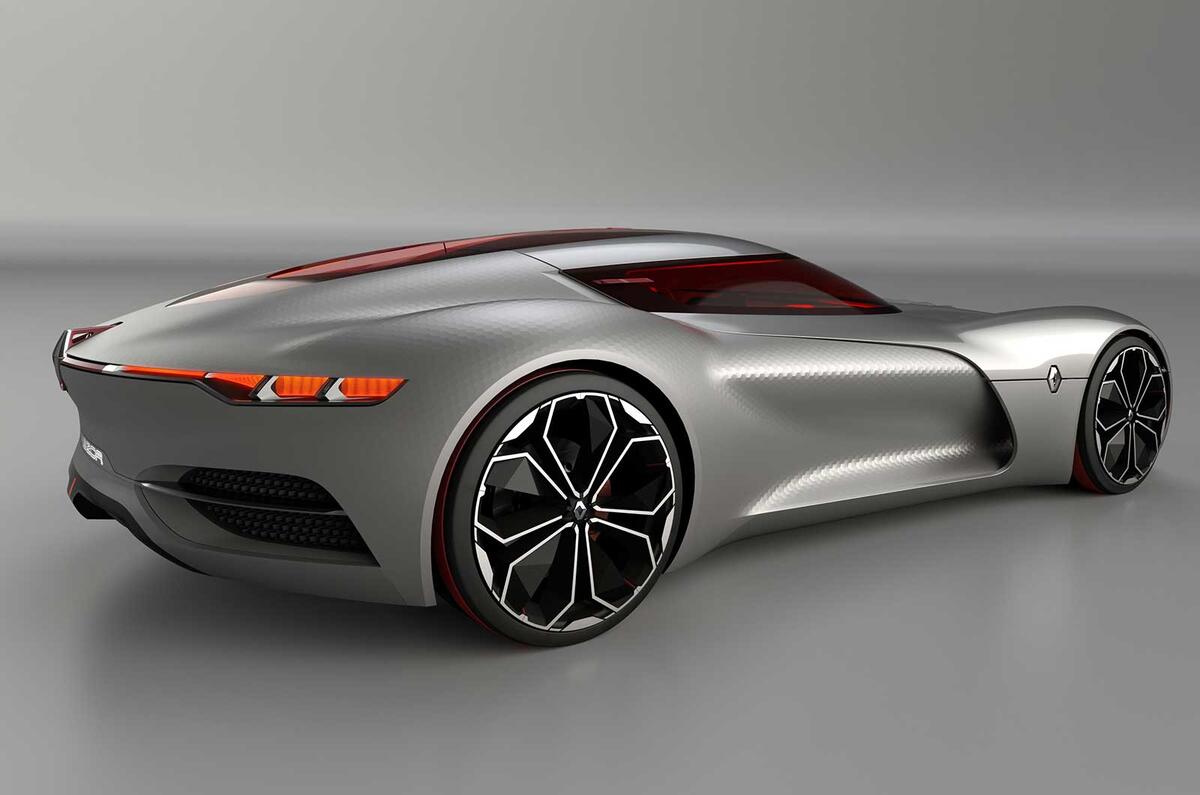 Trezor's looks begin with its proportions. At 4700mm in length it's nearly as long as a Range Rover Sport, but its height of 1080mm makes it one of the lowest cars on the road. There are big, confident bulges over the front wheels and powerful haunches at the rear. The short fastback tail ends in a horizontal semi-circle just behind the wheels and the drag coefficient is just 0.22.
The 2776mm wheelbase is longer than that of a Range Rover Sport but the overhangs are tiny. The concept rides on 21in front and 22in rear wheels with gaps between spokes that make the shape of the Eiffel Tower, plus carbonfibre scoops to aid brake cooling.
The Trezor's chassis consists a central carbonfibre spine that connects to steel frames front and rear which carry the independent suspension. The rear wheels are driven by a single 350bhp Formula E motor mounted behind the occupants. Despite the two large batteries, one front and one rear, the kerb weight is just 1600 kilograms, meaning the car accelerate from 0-62mph in less than four seconds.