Ssangyong's LIV-2 concept car, which previews next year's new production Rexton, has been revealed at the Paris motor show.
As the last of several evolved concepts over recent years, the LIV-2 is all but production-ready, and with a Rexton badge will take on the Hyundai Sante Fe in 2017. The LIV-2's name stands for Limitless Interface Vehicle, and it introduces a new design language for Ssangyong's future mid-size and large SUVs.
Ssangyong says that the LIV-2, and therefore the Rexton, will be its flagship car for the future, with a focus on premium comfort that it hopes will help the brand to expand into new market areas.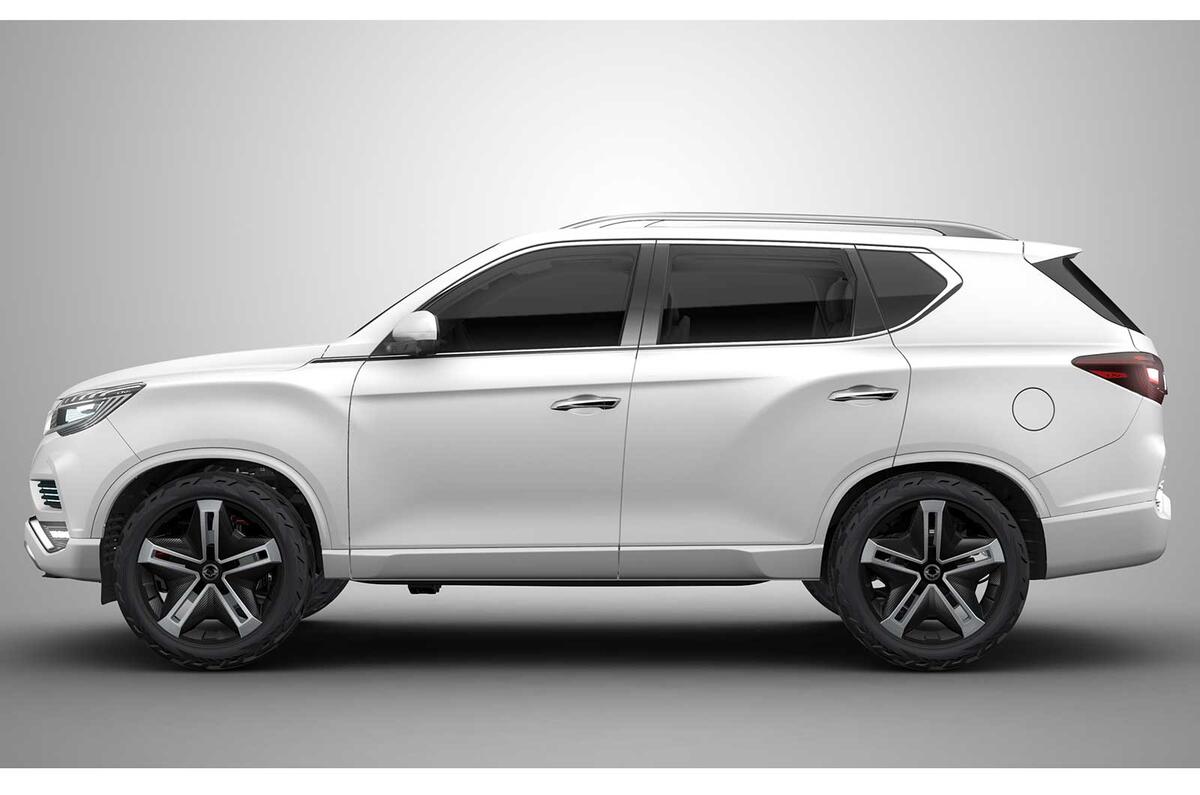 Finished in matte and gloss white, the LIV-2 has a grille designed to resemble the spread wings of a bird – a feature first seen on the Tivoli and one that will become a regular sight on future Ssangyongs, as will the sculpted details on the sides.
Other features include electric sidesteps and technology that creates an illuminated path for occupants approaching or leaving the car.
The interior has been designed to emulate both a luxury limousine and an executive lounge, with particular focus on rear passengers. Each gets a reclining individual chair, complete with a massage function. The interior is finished in leather with patterned and piano black accents, while mood lighting has been installed to highlight the centre console and door panels.
Technology includes a 9.2in screen in the dashboard, and 10.1in displays in the back of the front seat headrests. Connectivity comes through wi-fi, Apple CarPlay and Android Auto, all of which can be controlled from the rear centre console through a touchscreen.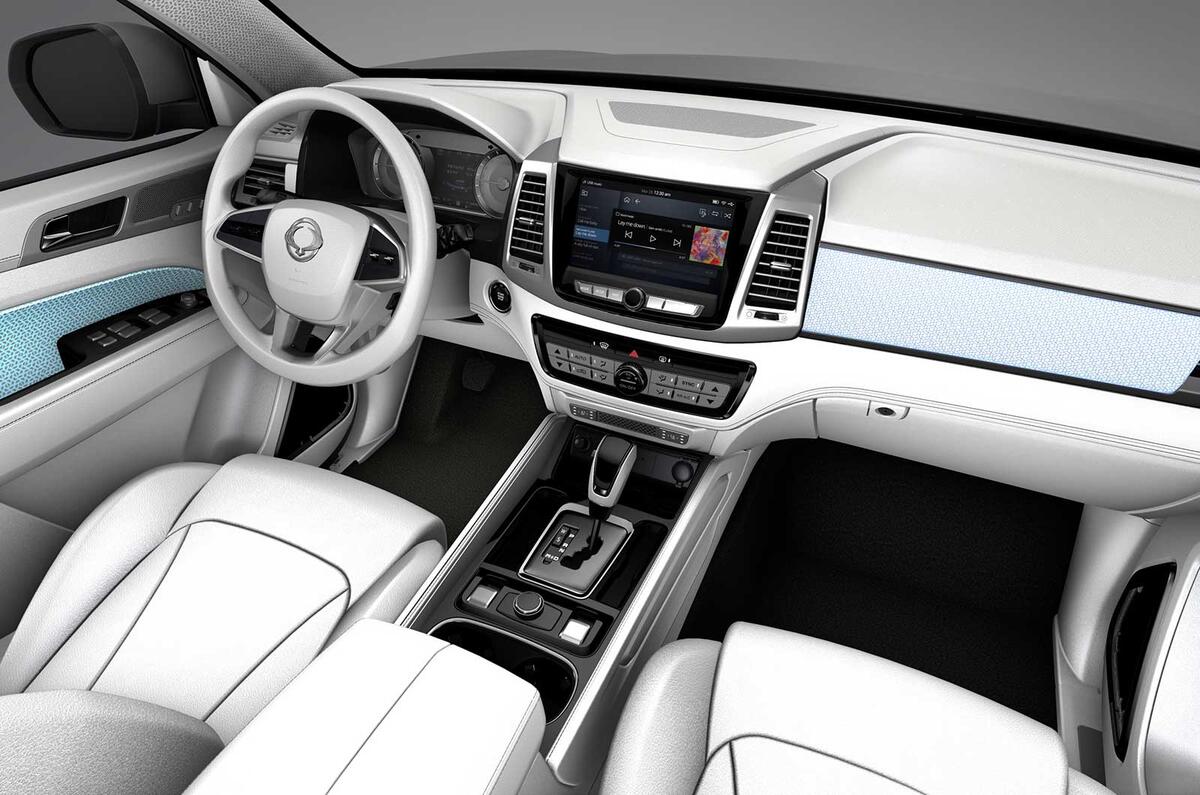 Power in the LIV-2 comes from a choice of petrol and diesel engines. The 2.0-litre GDi turbocharged petrol engine boasts 222bhp and 258lb ft, mated to either a six-speed automatic or a six-speed manual gearbox. The 2.2-litre turbodiesel develops 179bhp and 310lb ft through a six-speed manual or seven-speed automatic gearbox.
Safety equipment in the LIV-2 includes nine airbags and an advanced emergency braking system that uses cameras, radar and lasers to scan ahead for obstacles. The LIV-2 also features a blind spot monitoring system and headlights with a high beam assist system, as well as lane departure warning and cross traffic alert, which warns against approaching traffic when reversing out of a parking space.