Our spy photographers have spotted the upcoming Mercedes-Benz E-Class Estate All Terrain ahead of its arrival at the Paris motor show this autumn.
A contender for the Audi A6 Allroad, the E-Class All Terrain model will go on sale in 2017.
Take a look at the full car here - it's just been revealed
As shown by these spy pictures, the estate will feature variable-height air suspension – a development of Mercedes' Air Body Control system - that will allow it to be raised for mild off-roading, and to be lowered at higher speeds.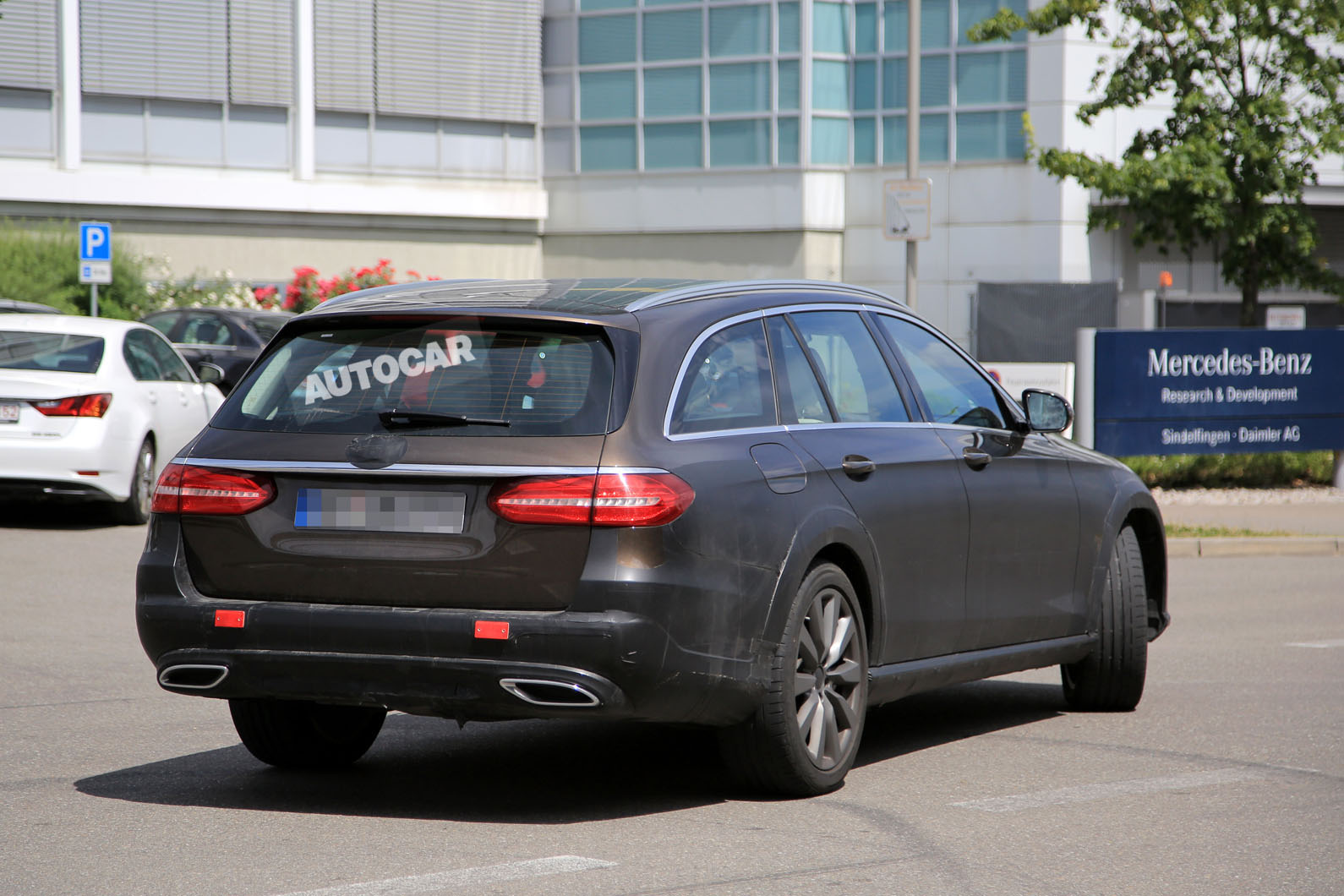 New Mercedes-Benz E-Class Estate revealed
It will have revised exterior design touches that include more rugged bumpers, plastic underbody protection and additional cladding for the wheel arches.
The entry-level E 200 model is expected to have a price of around £40,000. It's thought it will have the same range of turbocharged four-cylinder and six-cylinder petrol and diesel engines as the new E-Class saloon and estate do.
Michael Kelz, the E-Class's chief engineer, has previously said: "It won't be as good as an SUV off road, but it will be able to go farther than most owners will expect."