The LaFerrari Aperta has made its public debut at the Paris motor show, where its name was also confirmed.
The convertible model is available with either a carbonfibre hard-top or fabric soft-top, and uses the same naturally aspirated V12 engine as the discontinued coupé.
The name 'Aperta' has previously been reserved for limited-run Ferraris - most recently a more hardcore 458 and one-off 599, badged SA Aperta and GT Aperta.
The open-top hypercar's design changes include a pair of rear buttresses and roll-over hoop.
The biggest difference between the LaFerrari coupé and Aperta is, of course, the roof, but the carbonfibre chassis has also received extensive modifications to maintain torsional strength and the car's aerodynamics have been tweaked to ensure its drag coefficient is the same as the coupé's.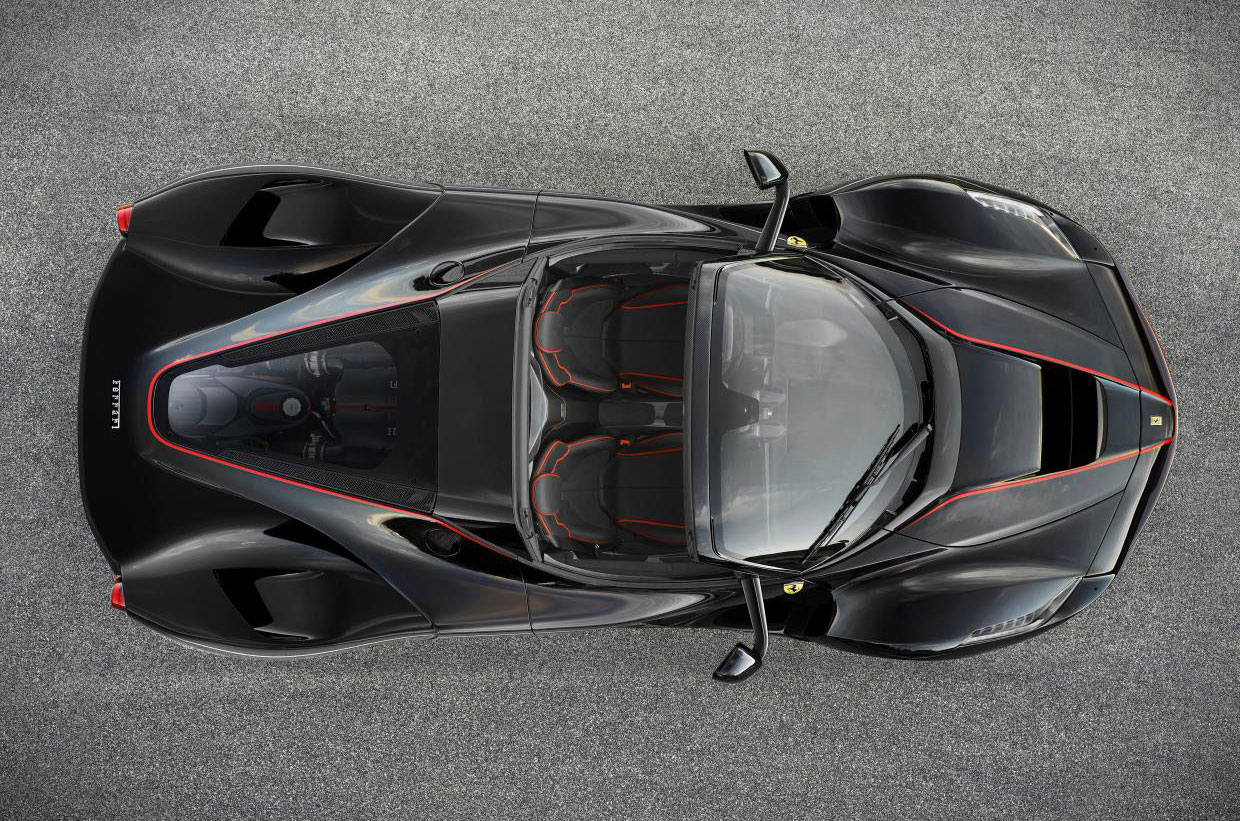 The hybrid system from the LaFerrari coupé, which mixes a naturally aspirated 6.3-litre V12 engine with an electric motor and battery pack for a combined 950bhp, makes it over to the convertible version unchanged.
Ferrari claims that the open-top has exactly the same straight-line performance as its coupé equivalent, which means it can accelerate from 0-62mph in under three seconds and reach a top speed of more than 217mph.
CEO Sergio Marchionne confirmed earlier this year that potential customers had already been shown the car, and Ferrari has now confirmed all available examples have been sold.
No pricing has been revealed. However, Autocar heard from one private broker earlier this year who claimed to be able to source a brand-new LaFerrari Aperta for €3.5 million (£2.8m) before taxes for 2017 delivery.