With some of the new Jaguar I-Pace Concept's most interesting features lying beneath its surface, here's an at-a-glance guide to the technology that makes up the new 'skateboard' chassis.
Read about the Jaguar I-Pace here
BATTERY PACK
The I-Pace Concept features a 90kWh battery comprising 36 modules which are enclosed within a structural aluminium housing.
Each module contains the latest lithium-ion pouch cells, which use nickel-cobalt-manganese chemistry. These cells were selected for their combination of high energy density and because they can maintain a higher current for longer, which means that the battery can deliver both driving range and sustained performance. Compared to some other cell types, they also offer considerable future development potential.
The battery pack is positioned as low down as possible and right between the axles, dropping the centre of gravity and enhancing vehicle agility.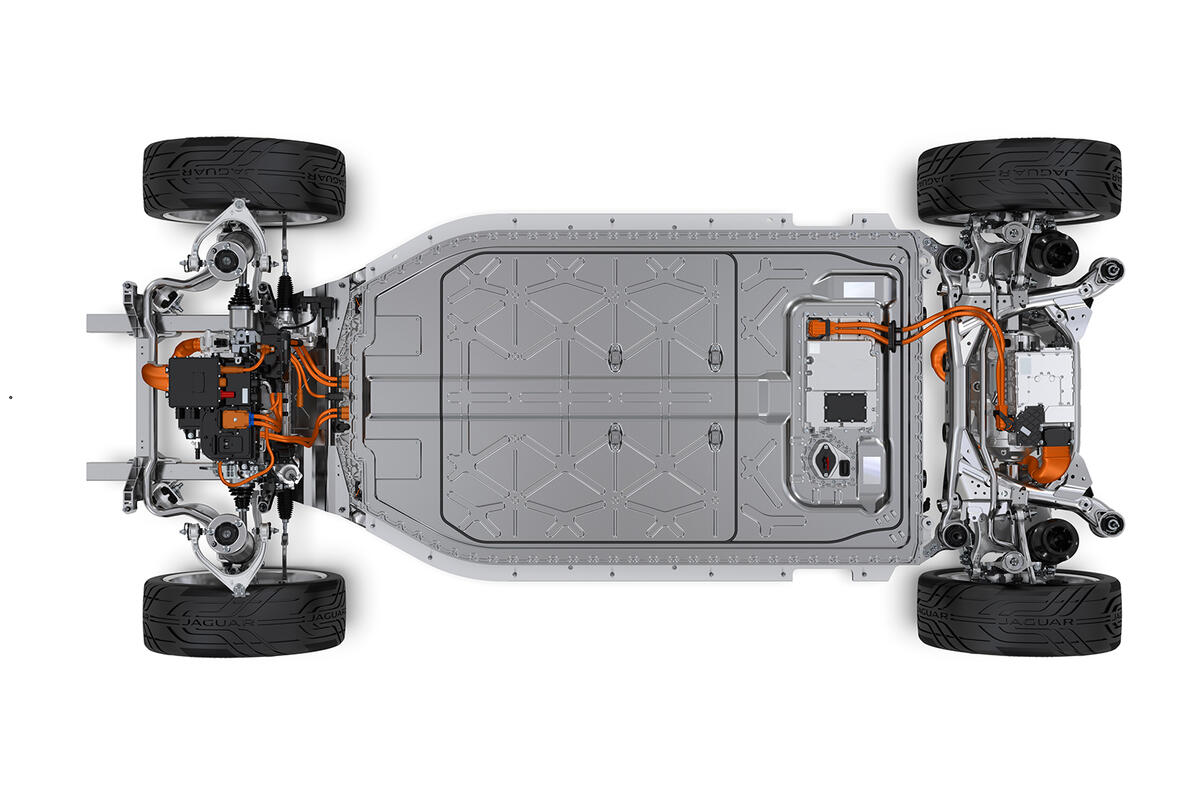 ELECTRIC MOTORS
The car features two efficient, synchronous permanent magnet motors arrange concentrically with a single-speed transmission to make them as compact as possible.
Jaguar's engineers designed and developed the motors in-house to achieve the compact design, efficiency and power density they desired. The motors have an outer diameter of 234mm, are 500mm long and weigh about 38kg each.
Integrated into the front and rear axles, with the driveshafts passing through the centre of the motors in a space-efficient layout, the two electric motors deliver a total output of 397bhp and 516 lb ft. The torque is on tap immediately as the vehicle pulls way from a standstill.
The two motor set-up also enables the new Jaguar concept with four-wheel drive, and the set-up means effective torque shuffling between the axles is possible, making the car adaptive to varying road conditions.