Mazda has pulled the covers off its RT24-P, an all-new challenger built for the 2017 IMSA WeatherTech SportsCar Championship.
Making its world debut at the LA motor show, the prototype racer is powered by the 600bhp turbocharged 2.0-litre four-cylinder engine of its predecessor but features an all-new design for its Riley Technologies and Multimatic chassis.
New racing regulations have enabled Mazda to incorporate its Kodo road car design language into the racer's body, giving the car a more recognisable face and making it a valuable asset for marketing, particularly if it does well.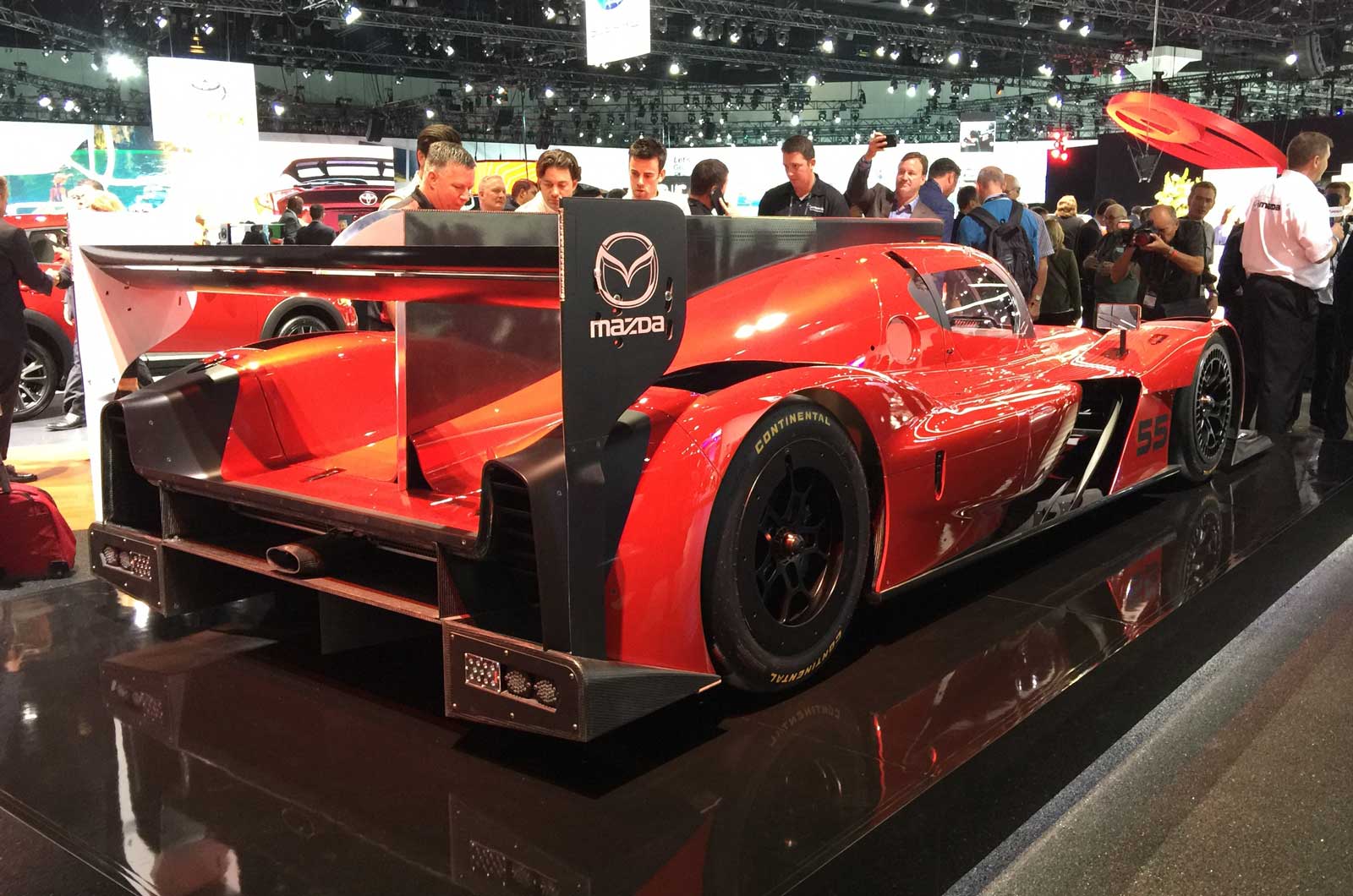 John Donnan, director of motorsports at Mazda North America, said: "This is a huge moment for Mazda Motorsports and the entire Mazda family. To have a car that features Mazda design language at the top level of our motorsports programme is meaningful for us as a brand."
Donnan told Autocar that despite the fact that IMSA's rules are similar to the LMP2 regulations used in Le Mans and the World Endurance Championship, there are no plans for the car to compete in Europe.
The car will instead focus on racing the US and be run by the SpeedSource Race Engineering team. It will first take to the track at the IMSA series' opening round in Daytona in January.
"Mazda has good, long-standing relationships with Riley and Multimatic and is happy to be the first to test their new chassis," said Donnan. "We believe we have the right team, the right drivers and the right chassis to win races and championships."