BMW's new i8 Roadster is the second-most expensive car in the brand's range, with prices revealed to start at £124,735.
The price puts it behind the range-topping M760Li, which is priced at £138,335. That car is also the brand's fastest-accelerating car in its history.
BMW unveiled the production version of the i8 Roadster at last year's Los Angeles motor show in November. The long-awaited two-seater features an updated 369bhp plug-in petrol-electric hybrid driveline.
The arrival of the i8 Roadster comes more than five years after it was originally unveiled as a concept at the 2012 Beijing motor show and two years since a more production-based concept was unveiled at the 2016 Consumer Electronics Show in Las Vegas.
The lengthy gestation period has led to the first open-top model from BMW's fledgeling i brand adopt a newly developed roof structure. It automatically stows beneath a panel integrated within the two buttresses behind the cabin at the press of a button.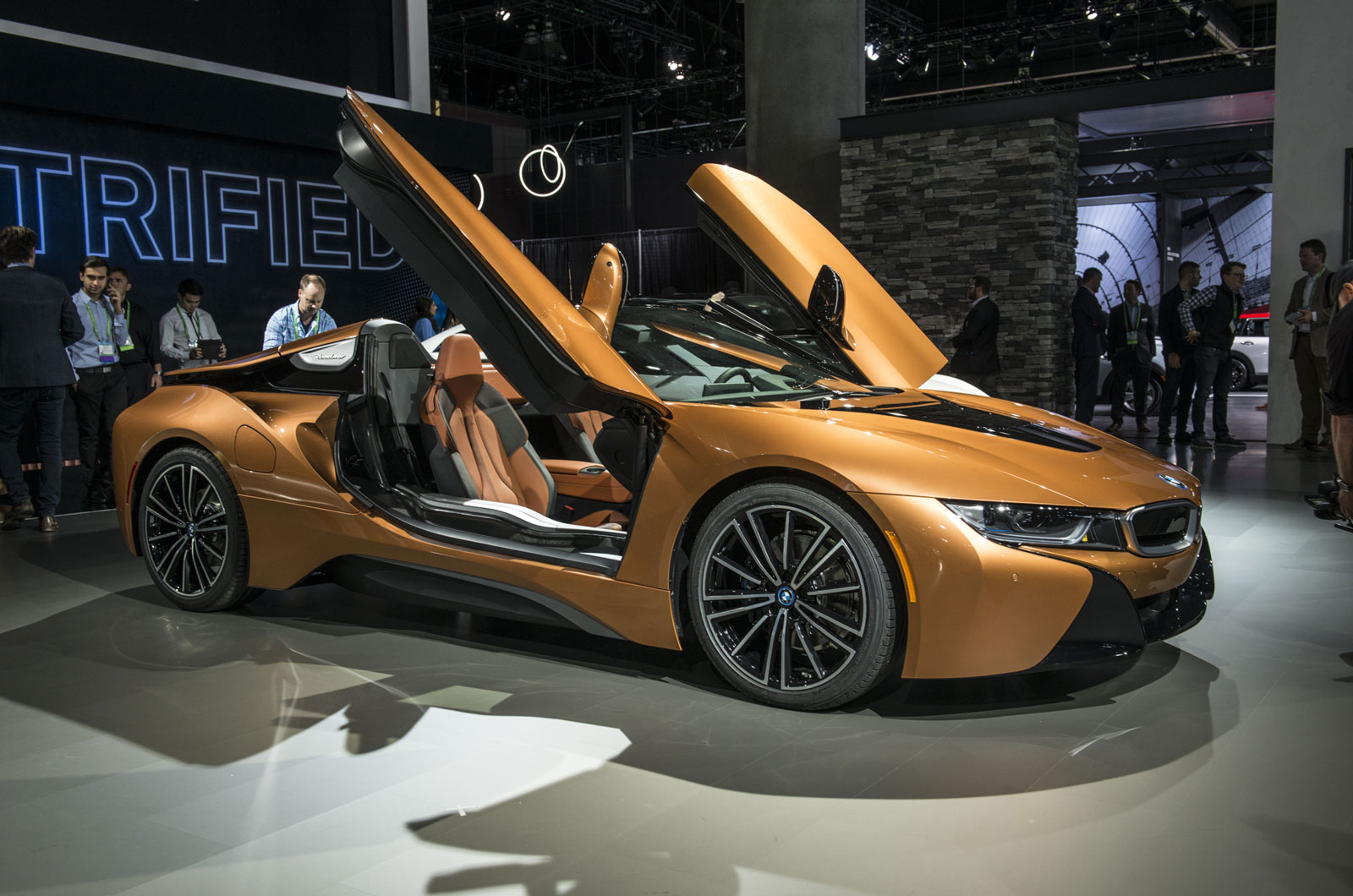 The roof, which consists of a large fabric panel and integrated header rails, is claimed to open in just 15sec at speeds up to 31mph.
To accommodate the new roof, BMW has modified the windscreen, providing it with a strengthened frame and beefed-up quarter windows. The rear window, which doubles as a wind deflector, is also altered, and can be closed or opened independently of the roof.
Further stylistic changes over the facelifted i8 coupe that are set to go on sale simultaneously with the i8 Roadster later in the summer are the deletion of the rear side windows. They are replaced by new black panels overlaid with aluminium-look trims etched with the word 'Roadster'.