The upcoming Alfa Romeo Stelvio has been spotted in light camouflage, offering the best glimpse of its body shape yet.
Previous development cars have worn heavy cladding, but today's sighting clearly shows the mid-sized SUV's coupé roofline and lengthy bonnet. These latest shots also show the shape of the rear lights, which are of a similar design to those on the Giulia saloon. 
Read the full, official Alfa Romeo Stelvio SUV reveal story here - including official pictures
The Stelvio will possibly go on sale some time early next year. Alfa Romeo CEO Reid Bigland has said it will be a driver's car. We will get our first full look at the Stelvio at the LA motor show later this month.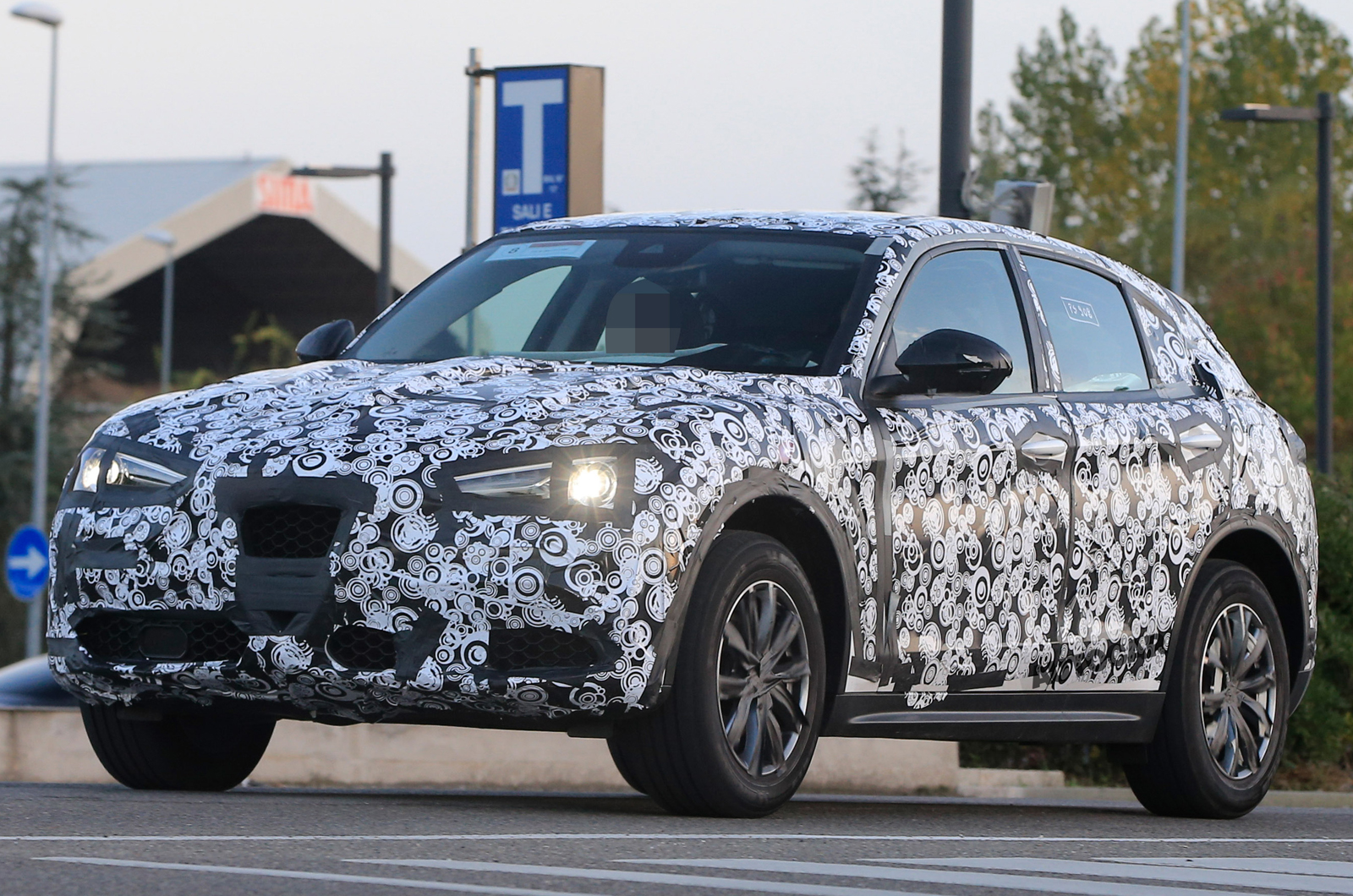 "The reason people will buy our mid-sized SUV is because they will get blown away by the driving dynamics," Bigland told Autocar last week. "Every car Alfa makes must stand apart for that reason, and this car will not disappoint."