There are certain cars you expect to see at the Goodwood Festival of Speed: the latest supercars, a host of Formula 1 cars, and the most significant road and racing cars in history.
And Goodwood never disappoints. Yet, for me, the delight of the Festival is stumbling across some unexpected gems – cars you rarely get to see, and bizarre machines you didn't even know existed.
Goodwood Festival of Speed 2017: the best pictures
I found a host of them in the Goodwood paddock, preparing to be run up the hill this year. There were three cars that are life-size models of Tamiya remote control cars – effectively scale models in reverse. They looked amazing too: my favourite was the Volkswagen Beetle-based Tamiya Sand Scorcher (below), although the Tamiya Wild Willy ran it a close second.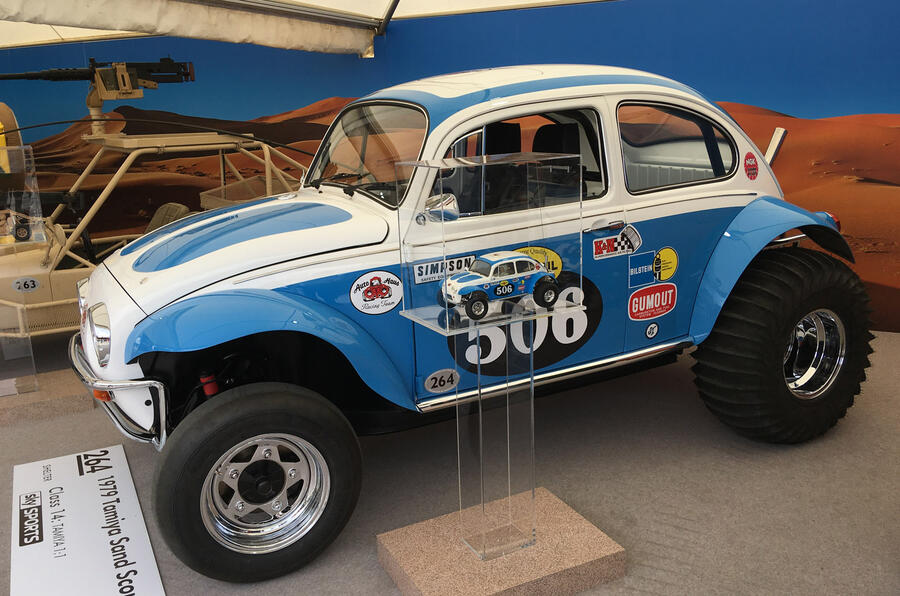 As a long-time fan of American motorsport, I was inevitably drawn to the growing contingent of NASCAR stock cars. And after ogling Dale Earnhardt's Talladega 500-winning Chevrolet Monte Carlo from 2000, I turned round and started gawping at the utterly crazy Austin Bantam Roadster 'Rat Trap' – a 1968 dragster with a 6.9-litre V8 engine.