Reborn Italian manufacturer De Tomaso has revealed that its limited-run P72 supercar is powered by a supercharged Ford V8.
The mid-mounted 5.0-litre unit has been modified by American tuning firm Roush and is expected to produced around 700bhp and 608lb ft. A bespoke dry-sump lubrication system ensures adequate oil flow even under hard cornering, while a new type of supercharger is said to bring enhanced thermal efficiency, higher operating speeds, improved airflow and reduced noise and vibration.
De Tomaso claims that the V8 retains "the character of a naturally aspirated engine" despite the supercharger and has been designed to achieve a "smooth, linear power curve without detracting from the old-school American V8 soundtrack". The 1965 De Tomaso P70 from which the P72 takes styling inspiration was also powered by a 5.0-litre Ford V8, with performance upgrades carried out by revered engineer Carroll Shelby.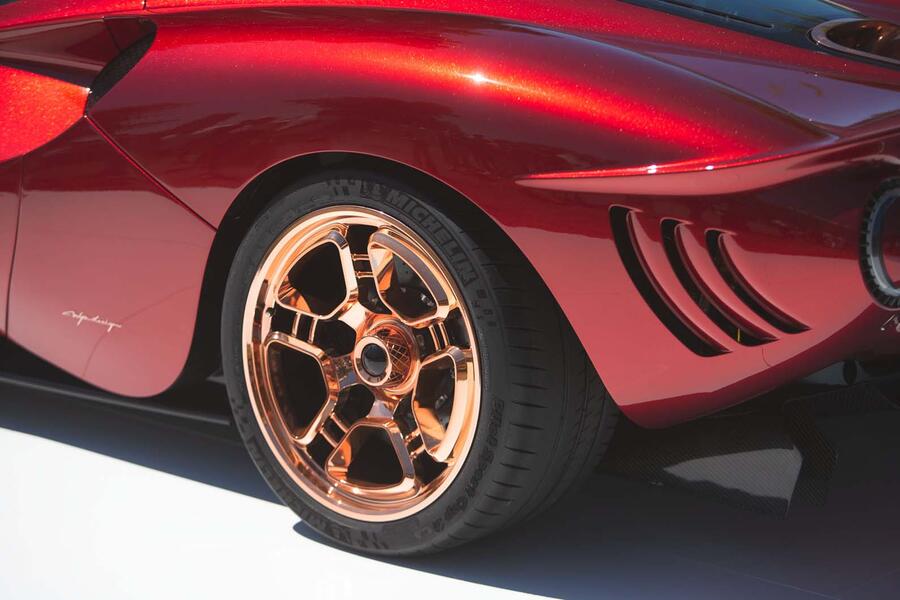 Performance details are still yet to be confirmed, but the firm has said it will release video and audio clips of the engine running in the coming months.
Revived by Hong Kong-based IdealVenture, the team responsible for the Apollo Intense Emozione, the P72 is based around that car's underpinnings, including a carbonfibre monocoque chassis that's built to LMP (Le Mans Prototype) race regulations.
The exterior design takes much inspiration from 1960s Le Mans racers and De Tomaso's back catalogue but with a distinctly modern twist. The interior takes a leaf out of Pagani's book, with opulent fixtures, the finest materials and an open-linkage gearshift.