An hour delay in the Goodwood Festival of Speed schedule gave me plenty of time to chat with my chaperone for the morning, Andy Curtis. The Aston Martin chief instructor – who is also head of the Vulcan training programme – sat beside me in the all-new V8 DB11 that would soon take us up the hill.
Because this was going to be my first high-speed experience of Lord March's driveway, the course's dreaded hay bales and flint wall lurked in the back of my mind. But Curtis looked unfazed by the challenge that lay ahead and was keen to talk about the benefits of this V8 model over its V12 sibling – namely, its lighter weight.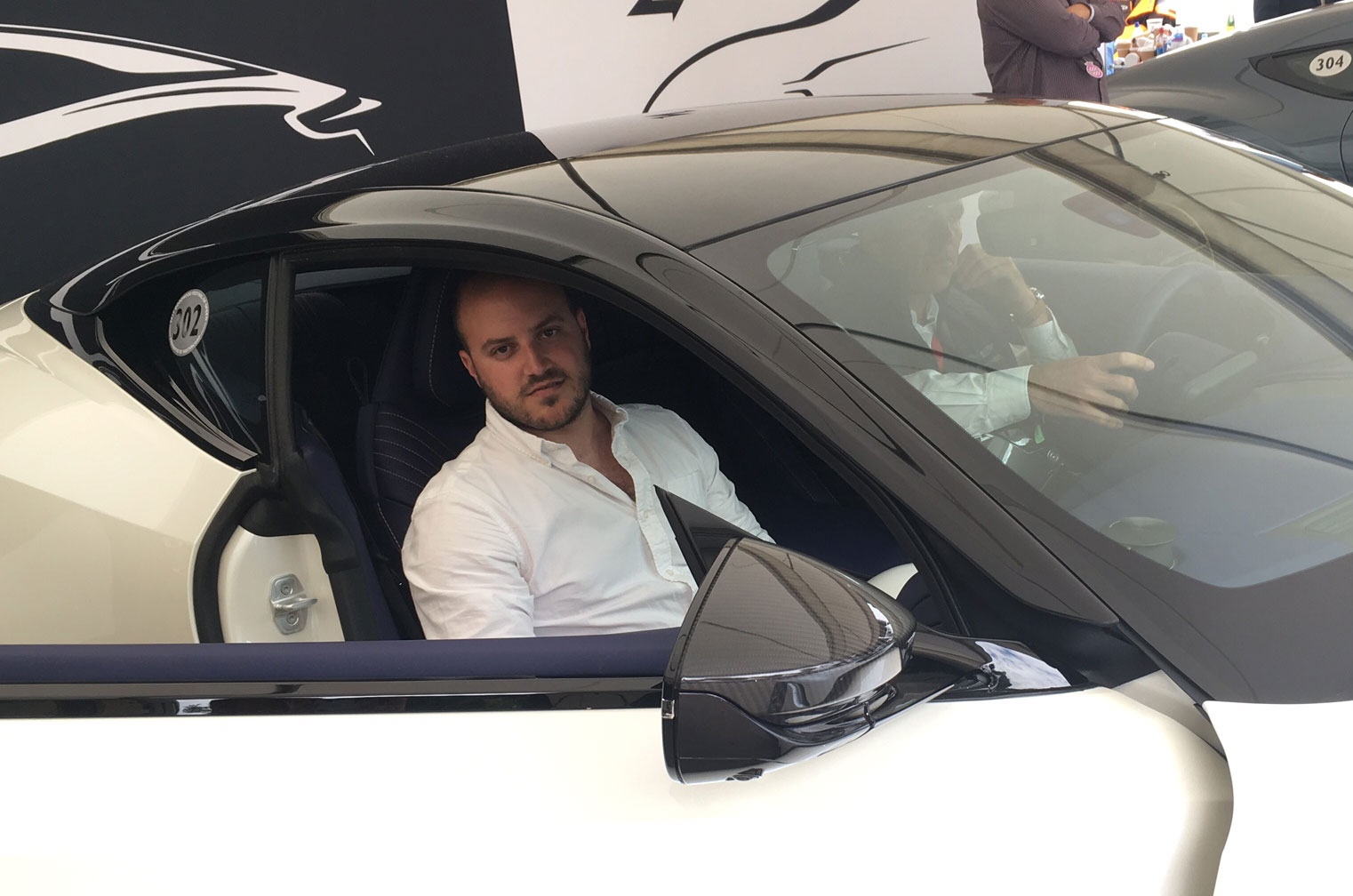 He said the biggest improvements come with the 4.0-litre V8 model's weight distribution, which is now 49/51 front to rear versus the 51/49 of the 5.9-litre V12 DB11. But the new car is also 115kg lighter thanks to its Mercedes-AMG-sourced heart, which, on paper, makes for lots of potential.
Does that translate into a true Aston Martin experience? We'll have to wait to drive it for a definitive answer, but from the passenger seat, it certainly sounds good. Maybe not as throaty as a naturally aspirated V8 Vantage but far from something that would make you beg for four more cylinders.