The Lexus LS 500h, a hybrid version of the brand's latest flagship saloon, has been revealed at the Geneva motor show.
Lexus has confirmed that the electrified Mercedes-Benz S-Class rival will make use of its Multi Stage Hybrid System, which mates a 295bhp 3.5-litre V6 petrol engine and four-speed automatic gearbox to two electric motors that drive a CVT transmission. The CVT has been engineered to replicate a six-speed gearbox, meaning the car drives like it has a 10-speed.
The two-part system, which was introduced in the LC 500h, is said to have gearchange times that are comparable to a dual-clutch gearbox, but the Lexus system is lighter and more compact. The LC 500h gets a total of 354bhp, and that same figure is expected of the LS model.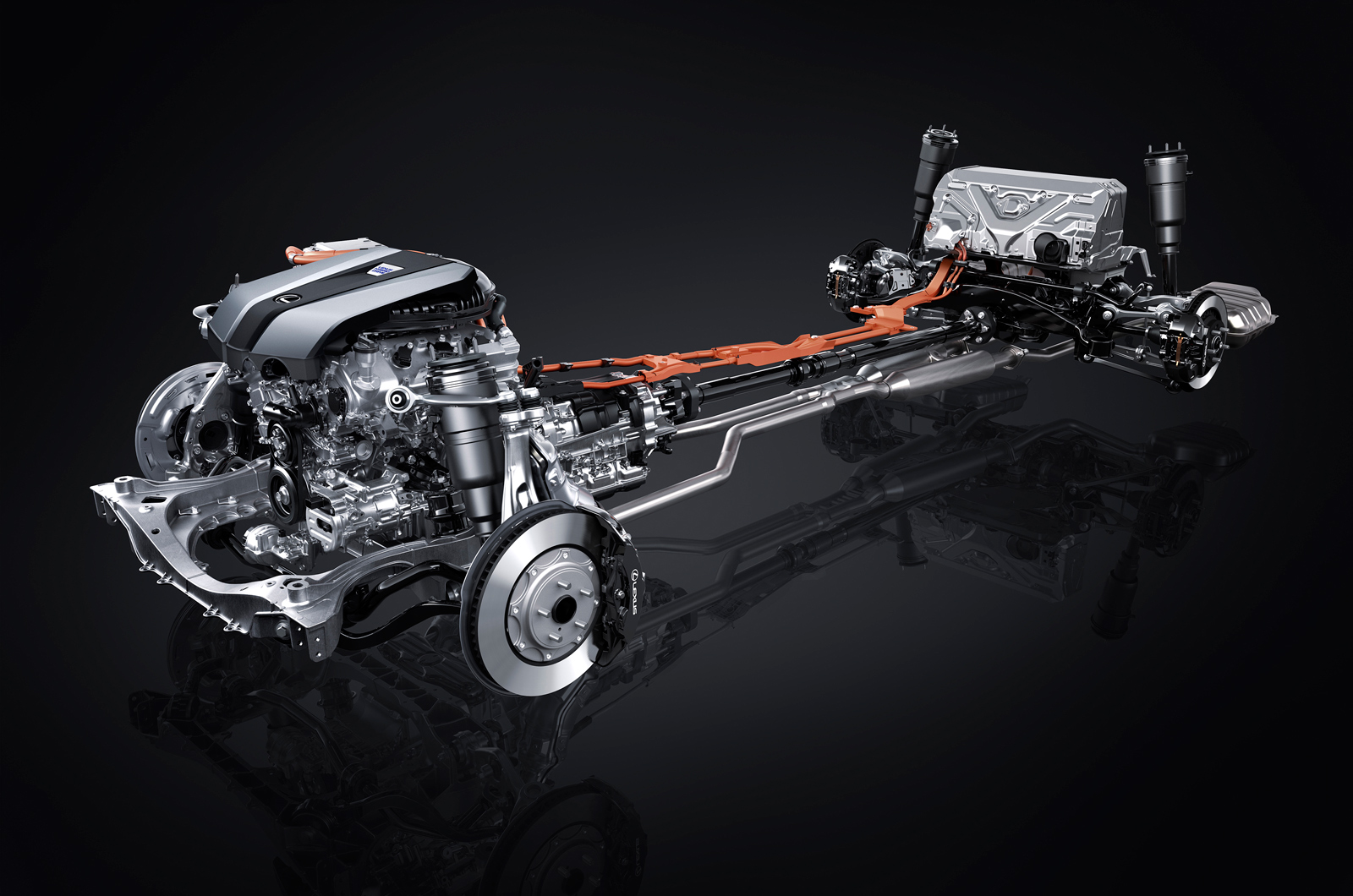 Technical illustrations show the system's layout in the car, with the powerplant located at the front and the battery pack at the back. The motors drive one front wheel each, and it can run in full electric mode at speeds of up to 87mph. The petrol engine remains focused on powering the rear. The car's 0-62mph sprint time is placed at 5.4 seconds.
Pictures released before the car's physical debut show that no styling changes will be made to signify the hybrid's different powertrain. That said, the LS 500h is slightly longer than the regular car, with a wheelbase stretched to 3125mm compared to the LS's 3090mm. Multi-link suspension will be standard, with air suspension featuring on high-end models.