This one-off Koenigsegg Agera RS Gryphon will be on display at the Geneva motor show after being produced for an unnamed customer.
The model is based on the Agera RS and has the optional one-megawatt engine, a 1341bhp twin-turbocharged 5.0-litre V8. The Gryphon retains the regular car's 1395kg dry weight, giving it a power-to-weight ratio of 1:1 when it's converted into European horsepower.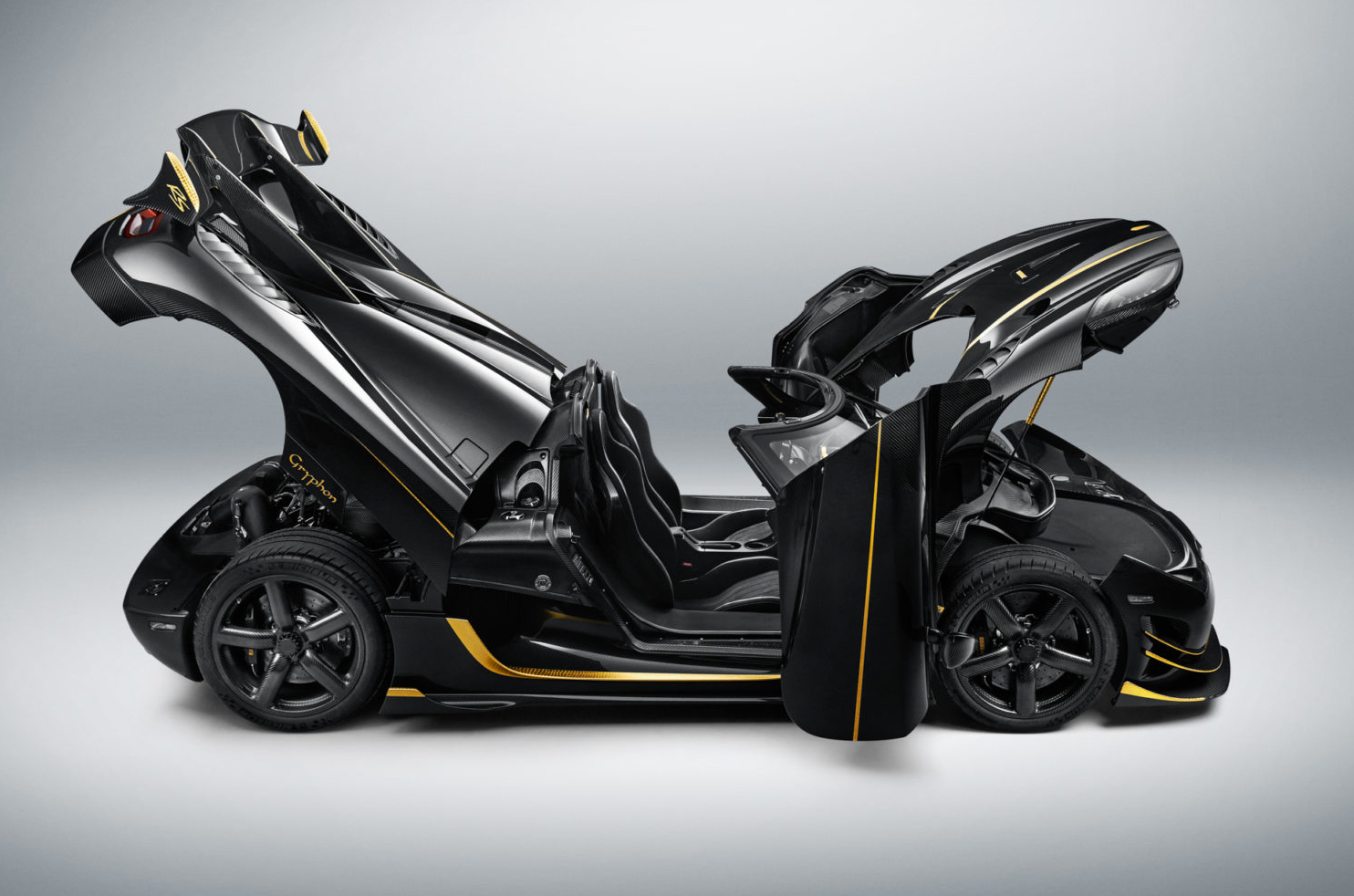 What sets the Gryphon apart from its siblings is 24-carat-gold leaf accents, stripes and badging, which are contrasted by an exposed carbonfibre body. Inside, it has black alcantara, polished carbonfibre and black anodised aluminium, with gold piping for the seats and Gryphon badging.
The buyer has also been giving a matching carbonfibre race helmet with gold leaf decoration, applied by hand at Koenigsegg's Ängelholm factory by Italian craftsman Ettore 'Blaster' Callegaro.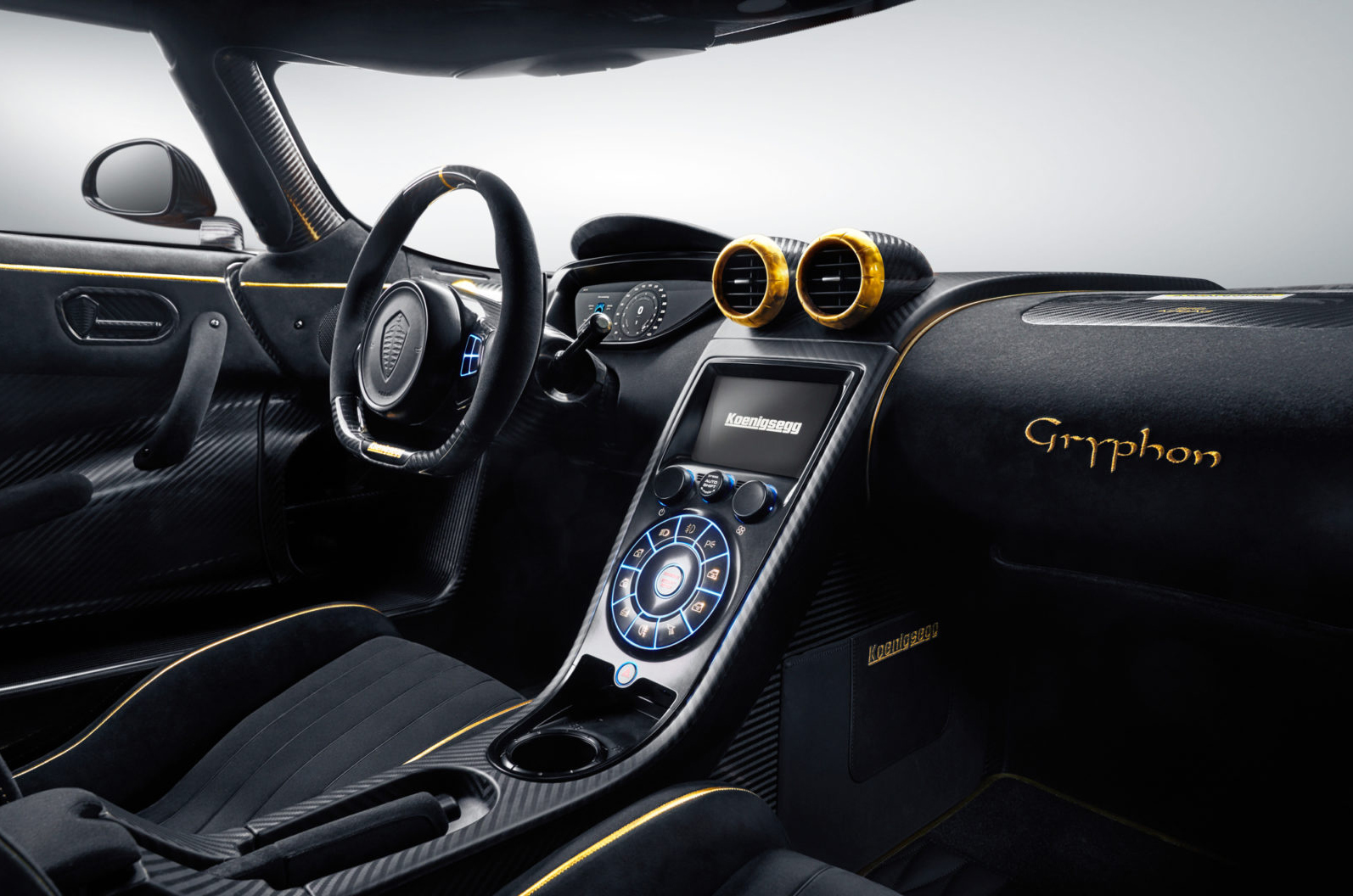 The Agera RS Gryphon also has a removable hardtop that can be stowed under the bonnet of the car, carbon ceramic brakes and a front/rear hydraulic lifting system.