The Jaguar I-Pace will go on sale in the UK in March next year – the same month that it receives its world debut at the Geneva motor show – and it will be with customers from the summer.
The model is Jaguar's first electric car and built on a bespoke aluminium-intensive architecture. It will be the second Jaguar model to be built overseas, production due to take place by contract manufacturing firm Magna in Graz, Austria, where the E-Pace is also being built.
The I-Pace is now in the final stages of testing at the 'tooling try-out' stage, where the prototypes, like the one pictured here, are made using production tooling for the first time and are 99% representative of the finished car's hardware.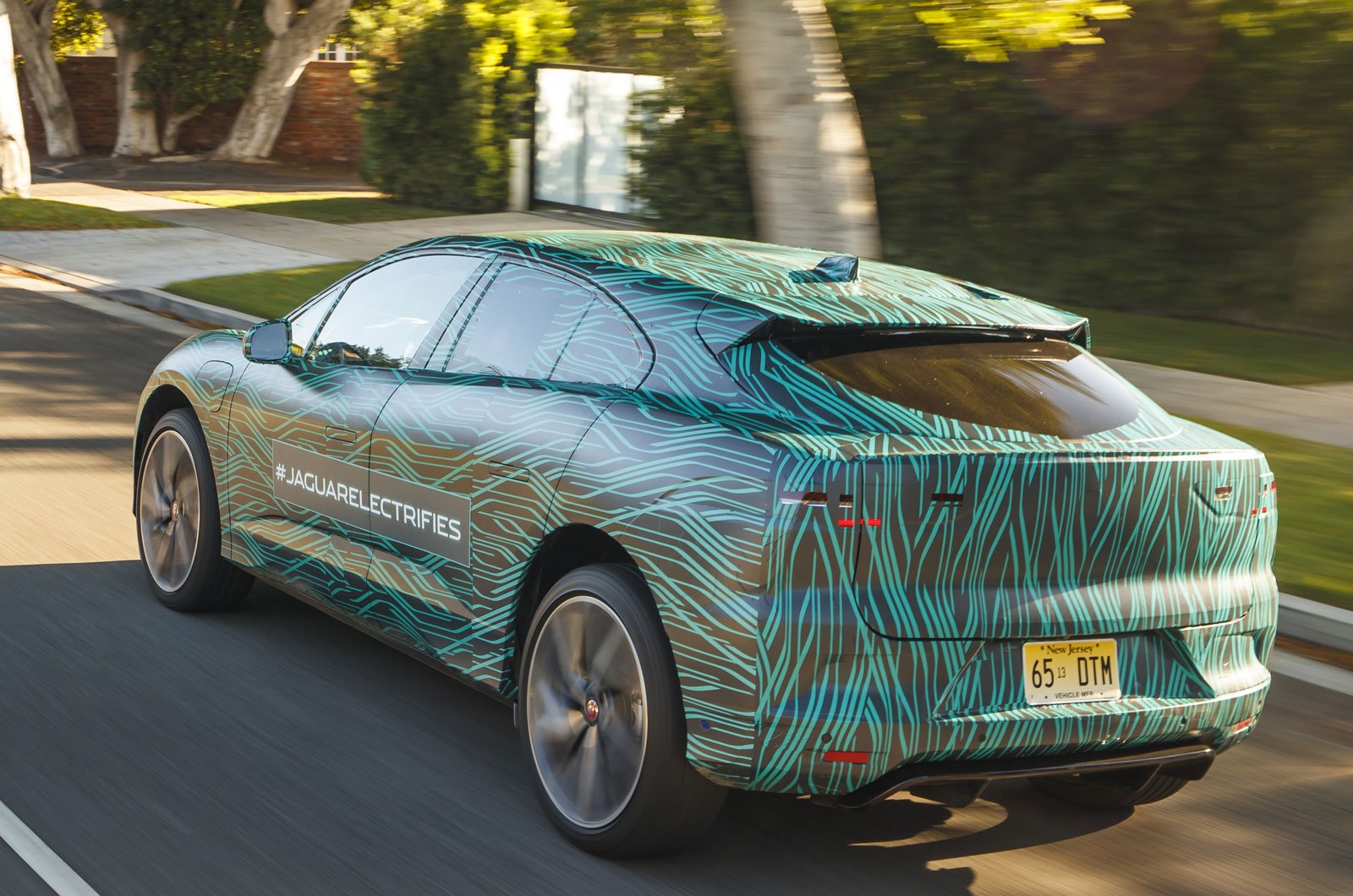 As the pictures show, the I-Pace remains true to the design of the concept car of the same name a year ago, as a near 4.7m-long five-seat SUV. Jaguar is still not disclosing statistics about the car's performance or range but, as with the design, it is promising the engineering will stay true to the concept car.
The concept's range was in excess of 310 miles and it dispatched 0-60mph in a claimed 4.0sec. It had two electric motors for a combined 395bhp and 516lb ft, and a 90kWh lithium ion battery pack mounted on the floor. Jaguar is targeting an 80% charge of the batteries in the time it would take to have a coffee break.
The car will have some off-road ability, but its primary role will be to offer a dynamic drive that the firm prides all its models on having. The chassis is being set up to offer a firm, sporty ride, but a supple one. Steel springs will be standard, with air suspension and adaptive dampers optional. The suspension and steering systems are borrowed from the F-Pace but have been adapted for the I-Pace.
Two levels of regenerative braking will be offered: a standard mode to replicate how a conventionally powered car would react to the driver coming off the throttle; and a more aggressive mode that allows the car to be effectively driven with one pedal.