The Eadon Green Black Cuillin is a 6.0-litre V12 sports car that's been revealed at the Geneva motor show.
Eadon Green is a new British start-up that is producing the model with a mix of classic looks and modern features. It mixes a vintage design features contrasted by modern cabin features, and has been inspired by the design of the Alfa Romeo 8C 2900 from the 1930s.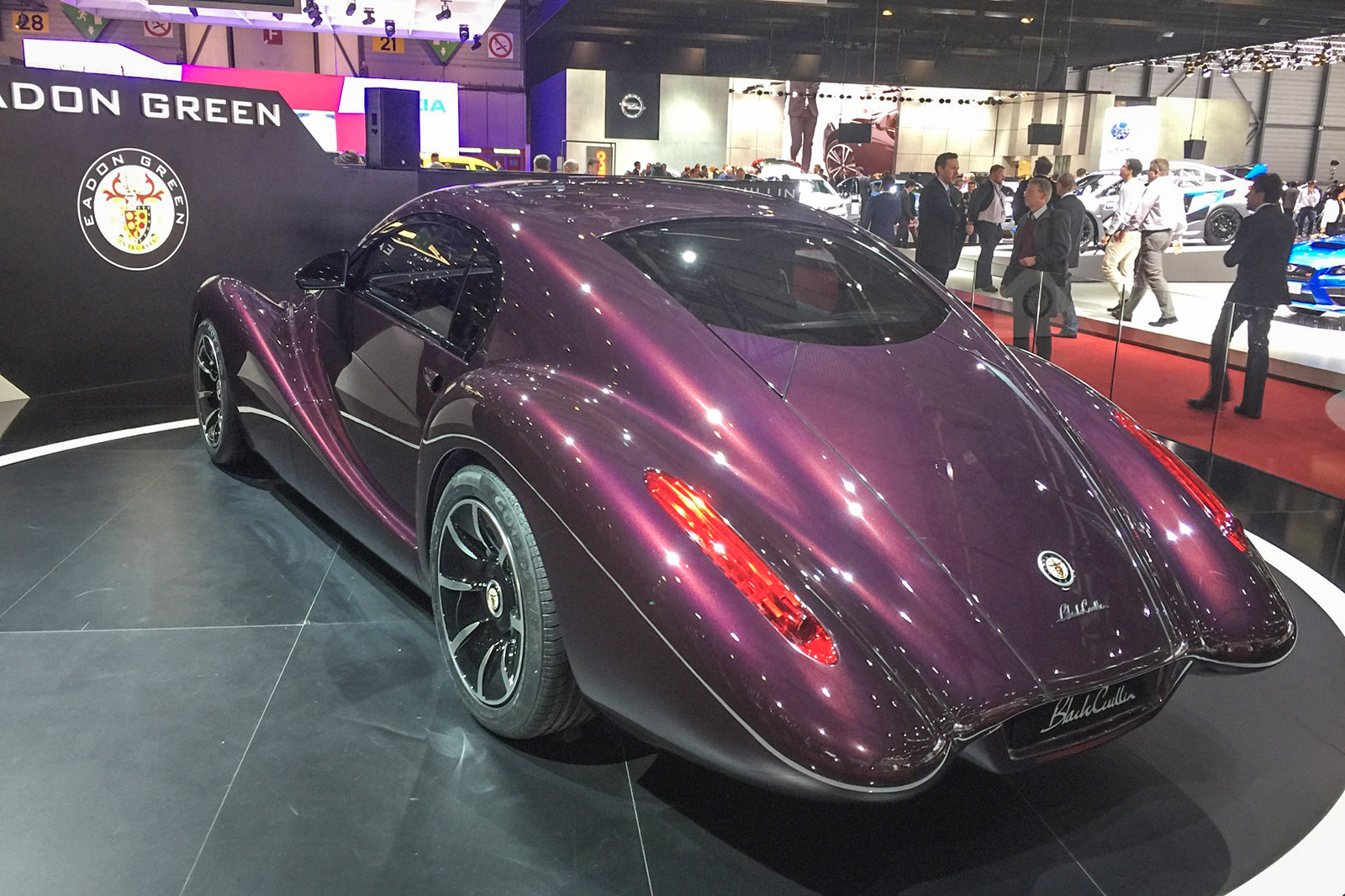 Read more about the cars heading to this year's Geneva show
The car uses a twelve-cylinder engine that has a 7000rpm redline and top speed approaching 170mph - as shown by the images - although no performance figures have been released as of yet.
The Black Cuillan is named after a mountain range on the Isle of Skye, off the Scottish coast. The company's logo comprises a coat of arms with the word 'integrity' underneath, surrounded by a grey ring containing the company's name and race flags, suggesting that performance will be a focus.