The 2016 Vauxhall Mokka X will be priced from £17,590 when it goes on sale in October, making it £801 more expensive than the outgoing model.
Read our review of the Vauxhall Mokka X
Despite the new name, the X is essentially just a facelifted version of the current Mokka. The new model's price increase comes thanks to its updated exterior, a new engine and a more comprehensive list of technical features.
Read what we made of the first generation Vauxhall Mokka
The most noticeable change for the 2016 model is that new nose. Vauxhall says the Mokka's design team wanted to create a more muscular stance, so it swapped the old car's soft face for a sharper, angrier looking one. There's also less plastic trim and new sharply angled LED day running lights, adding more class to the design.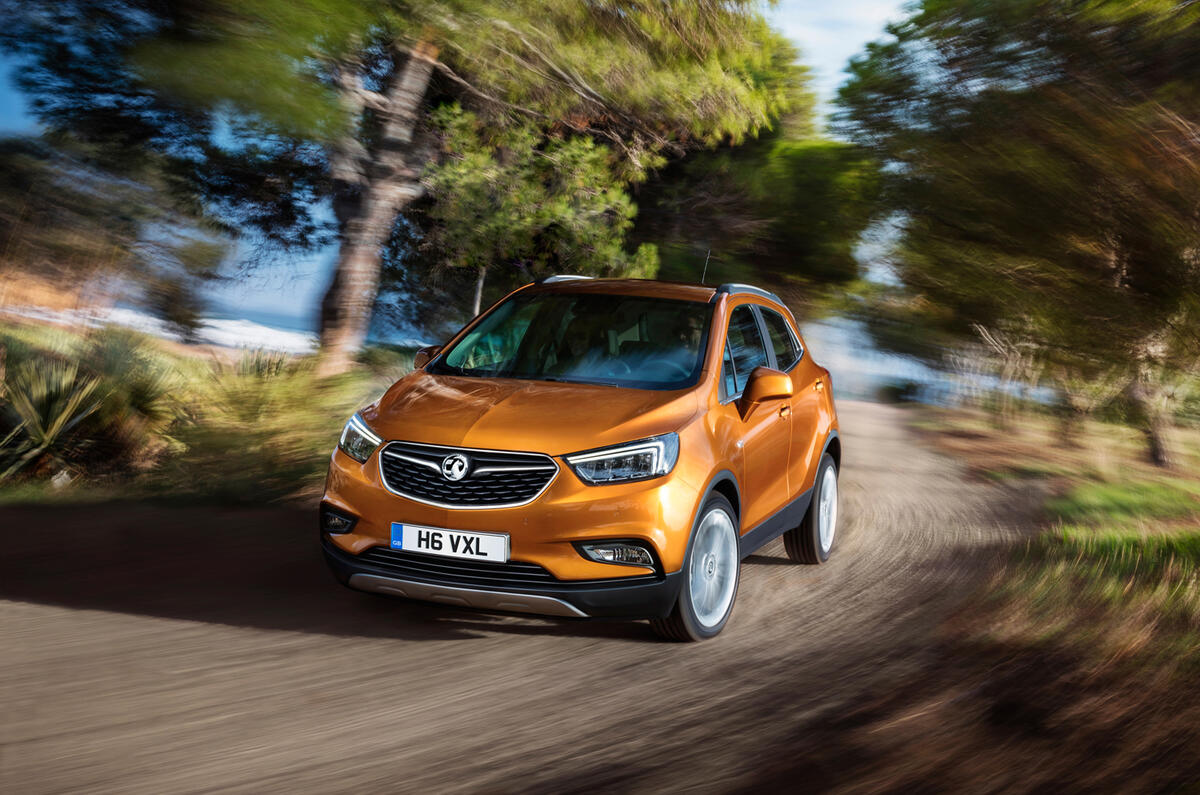 The rear has seen fewer changes, but new lights and a redesigned bumper help to freshen things up, while inside, the Mokka's dashboard has been completely revamped.
Inspired by the cabin of the new Vauxhall Astra, the Mokka X gains a new centre stack with the choice of a 7.0in or 8.0in touchscreen infotainment system. The system can integrate with smartphones via Apple CarPlay and Android Auto, and has enabled the design team to remove most of the outgoing car's buttons, giving the dash a simpler, cleaner look.
The Mokka X also gains a new 1.4-litre turbocharged direct injection engine. The 152bhp petrol unit first appeared in the new Astra, and, when mated to Vauxhall's six-speed automatic transmission, is claimed to be good for 42.8mpg combined and an output of 154g/km of CO2 in the Mokka X.