It has taken us more than 18 hours, with multiple transfers, to get to Yellowknife, in Canada's Northwest Territories, from Germany. But there's a good reason for it. We have been fortunate enough to be asked to join Porsche's severe winter tests of the next-generation Porsche Boxster.
Read our review of the Porsche 718 Boxster
Alex Ernst, the chief conductor of this secret test, explains to us that even though there are other possible locations in northern Europe with the similar latitude, such as Ivalo or Rovaniemi, both in Finland, Yellowknife is better suited to this type of testing because of the consistency of the low temperatures – around -20deg C – from December through to March. He also adds, with a wink, that although Canada's snowy wastes are filled with harmless tourists from Japan here to see the northern lights, there 
are no automotive paparazzi.
Read our review of the Porsche 718 Boxster S
Given the promise of such cold conditions, we're a bit disappointed that the temperature is a positively warm -6deg C when we arrive, although it drops to -11deg C by the next morning. The next-gen Boxster is covered with snow when it appears in front of us in Yellowknife. After the crew finish scraping the ice from the windscreen, we head to the testing site outside of Yellowknife's city limits.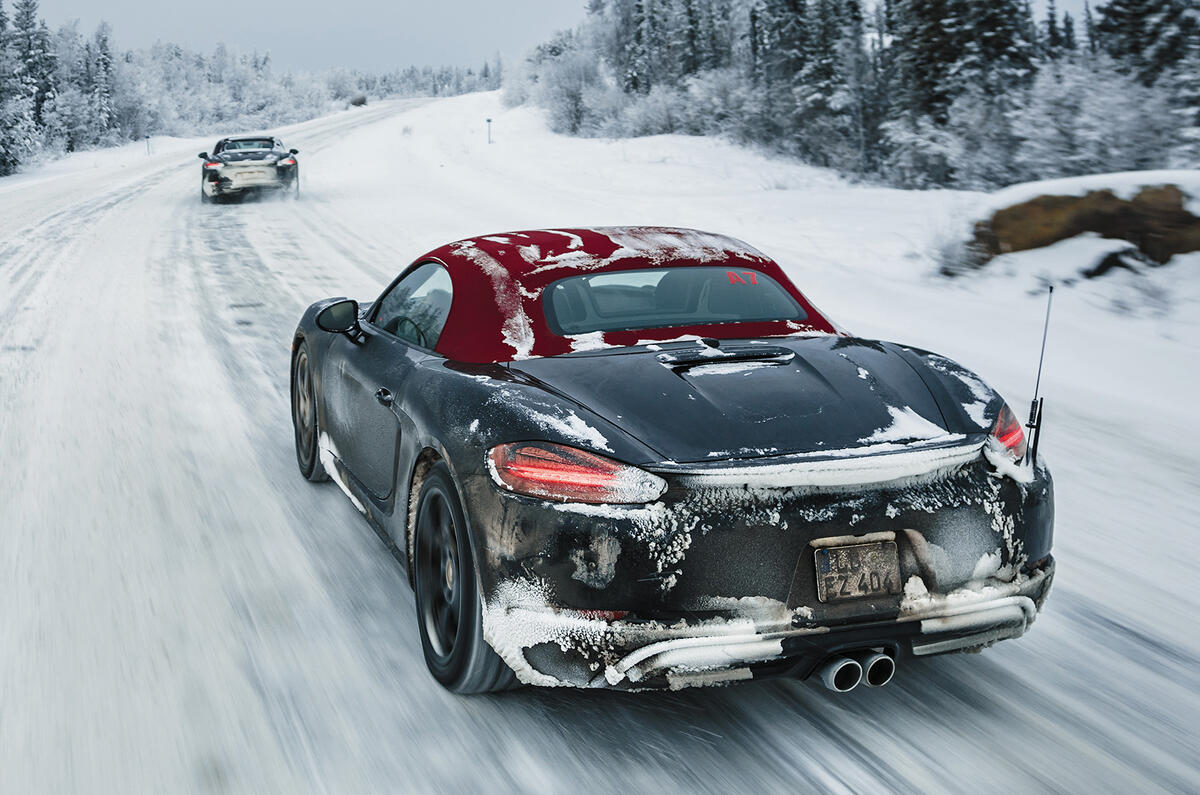 "You may think these are extraordinary conditions for a test drive," says Joachim Meyer, Boxster chassis specialist and my driver for the morning. "However, we are simulating the daily commute for general drivers and evaluating the efficiency of the heater and defroster, or checking the warmth of the seat heater. The steering wheel heater is also tested. Porsches are sports cars, but that doesn't mean we can ignore comfort."