Taiwanese car manufacturer Thunder Power has made some bold claims for a new electric saloon that it hopes will take on the Tesla Model S in 2019.
A pre-production prototype of the TP-01 is on display at the Frankfurt motor show, two years after the first concept version was revealed at the same location, with claims of a 577bhp electric powertrain that offers a 404-mile (NEDC) range.
These numbers are for the range-topping version of the still unnamed saloon, which is set to have a production run of just 488 units, to signify its 488kW output. It's said to be capable of accelerating from 0-62mph in under 4secs.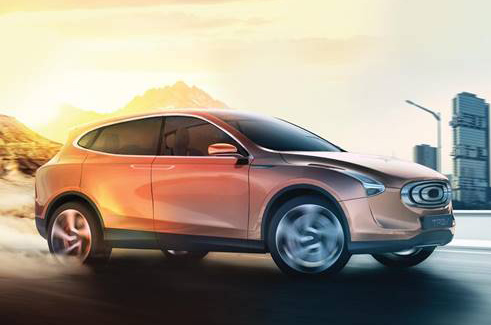 The car uses a 125kW battery pack, housed in an all-new, dedicated electric platform, which Thunder Power says offers two or all-wheel drive and torque vectoring from two or three motors, depending on the application.
The platform will also be used on a coupé model, also due in 2019, and an SUV that'll follow in 2020.
Thunder Power started as a Taiwanese tool company in 1987 but has recently hired Peter Tutzer and Franz Schulte in its attempt to make a move into the electric car market.
Tutzer is formerly of Bugatti and Lotus, while Schulte worked at Ford for more than 30 years.