Land Rover and toy maker Lego have teamed up to produce a 2573-piece scale model of the new Defender, unveiling it alongside the full-size car at the Frankfurt motor show. 
Described as "an automotive icon you can build at home", the detailed Technic kit is based on the new short-wheelbase 90 variant of Land Rover's revived 4x4, and will go on sale on 1 October. 
As with the real Defender, Lego's variant features a working four-wheel-drive system, three differentials, fully independent suspension and a five-seat interior. 
The kit, however, is equipped with a number of features that are not standard fitment on the new Defender. A working winch, not shown at the full-sized car's launch, is fitted to the lower front bumper, while a chunky roof rack and side-mounted ladder hint at the toy's off-road capability.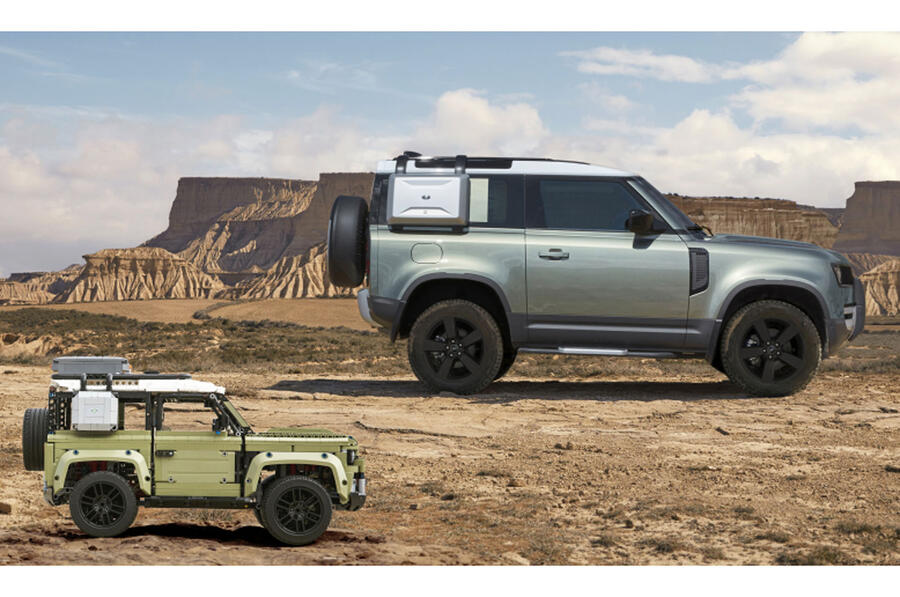 Here's everything you need to know about the newly unveiled Land Rover Defender