Major motor shows present windows on the future of motoring – but in recent years, the very future of those shows has come into question.
Increasingly, car firms are shying away from spending huge sums on massive stands to display parked cars in soulless convention centres. Instead, they're holding their own events or using the internet to showcase their products directly to more people at a fraction of the cost.
First run in 1907, the Detroit motor show was for decades the cornerstone event of the US car industry calendar. But reflecting the decline of the car industry it serves and the city it's based in, the event, officially known as the North American International Auto Show, has struggled in recent years.
There were around 30 new cars launched this year, down from 69 just one year ago. While its location in the home of the US car industry ensures a decent turn-out of US firms, international brands are staying away. Volkswagen was the only major European firm to launch a new car at this year's event: the US-market-only Passat.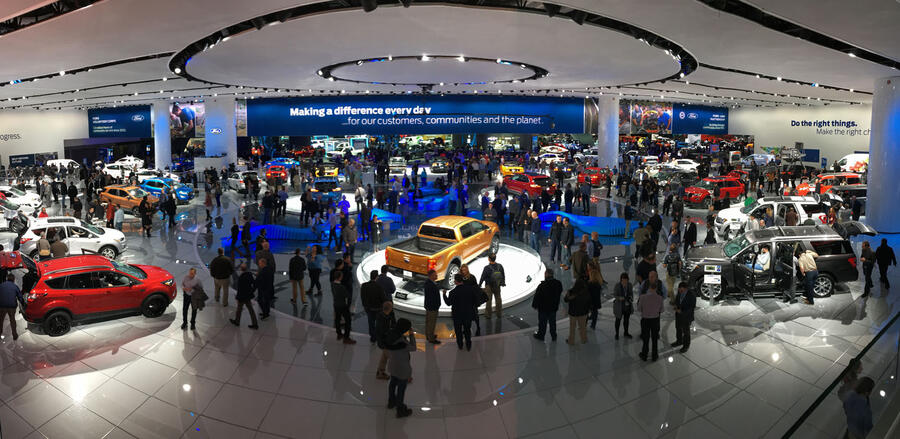 Mercedes-Benz, for example, chose to launch its CLA at the CES tech event in Las Vegas earlier this month, bidding to reach a wider audience.
"In the last decade, technology has changed the behaviour of manufacturers and consumers," says event chairman Doug North. "Firms are choosing to launch cars in different ways."
North's team has already taken some moves to address the decline, three years ago launching the Automobili-D event that explores the future of motoring. And bolder steps are coming in 2020: the show will move out of the winter date it has occupied since it was first held 112 years ago, switching to June. That will likely lead to a further reduction in new car launches, but the event will have a different brief: expanding into a car-themed festival.