Such has been the demand for our Discovery Sport's services in recent weeks that I've hardly seen it — a situation I'm far from happy about.
Picture editor Ben Summerell-Youde took it to North Somerset for a weekend that involved lots of mud and slippery fields, then Steve Cropley borrowed it for a week-long holiday in Cornwall with his other half, and editorial chief Jim Holder nabbed it for a hectic weekend of family activities in and around London.
The What Car? road testers pilfered it for almost two weeks for, among other things, a comparison with a Jaguar F-Pace and a BMW X3 (which it won).
And right this minute, it's back in Cornwall with editorial assistant Doug Revolta, who wanted something to transport a double bass and other musical instruments on a week-long trip.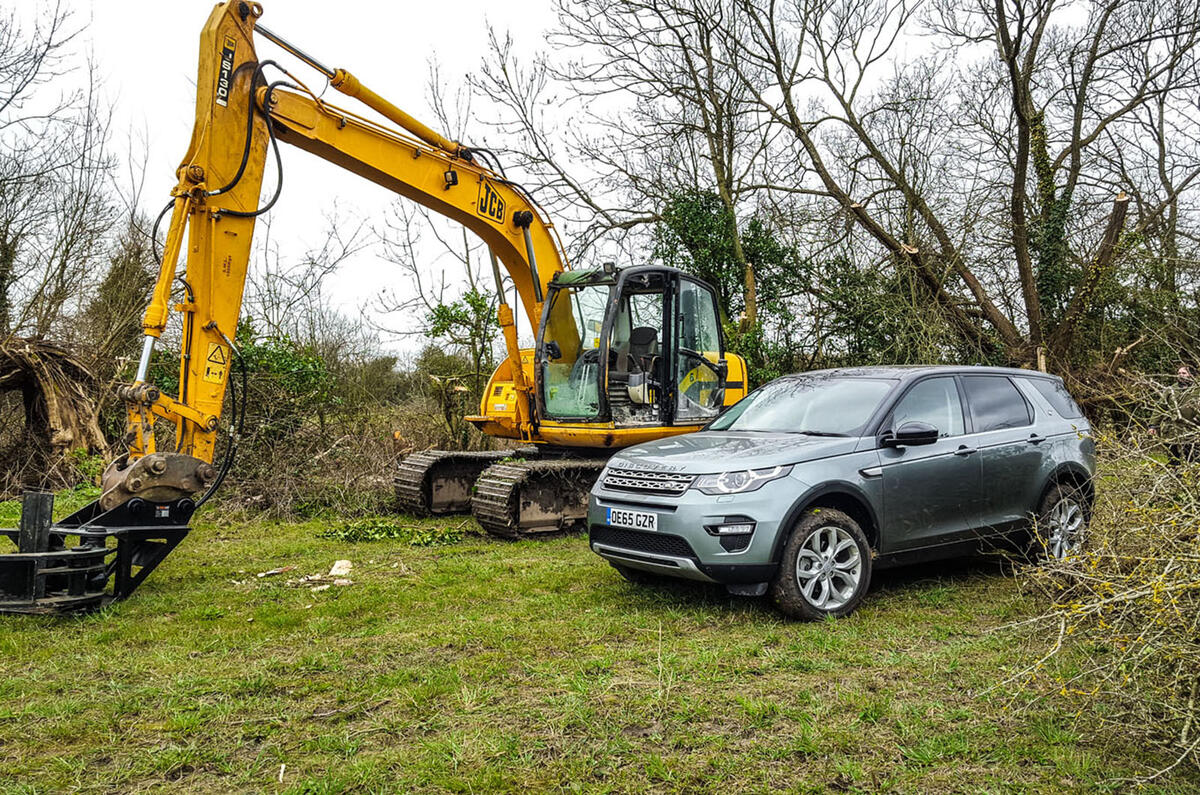 Each time the car returns to my hands, I feel a real sense of relief — stronger than I ever expected. Not only am I a confirmed fan of the way the Discovery Sport drives and its comfort levels, but it's also becoming clear just how versatile and downright useful it is.
The Discovery Sport is proving to be the ideal vehicle for a multitude of tasks. I've been putting the car's practicality to the test in a number of ways.
First, I was pleased to find that with all the rear seats folded down, my pushbike will fit in the load bay with ease, without needing to remove the front wheel.
That wasn't the case when I tried the same thing in a Dacia Duster the previous week.
I also used the car to lug the rotting remains of a demolished garden shed to a recycling centre — a task that made far more of a mess of the interior than expected, despite my best efforts to protect it with old sheets.
Black marks on the beige rooflining gave some cause for concern, but they sponged off easily. The rest of the load bay scrubbed up well, too.