Toyota and Hyundai have become the latest in a growing list of car manufacturers to invest in connected car technology, which will see their future models connect with the Internet of Things (IoT) and data clouds.
The two Asian manufacturers have both expressed their intent to connect future models with smartphones, home networks and urban infrastructure, and both have begun investing in the development and testing of such systems.
Toyota's recently launched Connected division will expand the brand's links with Microsoft and the use of its Azure cloud technology. It says the systems will enable future vehicles to intelligently integrate with other forms of connected technology, helping to streamline the relationship the car has with other technologies used in daily life.
Toyota explains its connected technology
Hyundai's newly revealed Roadmap technology works in a similar way, and the car maker wants to demonstrate it in an upcoming 'Hyper-connected and Intelligent Car' concept.
The South Korean brand says its first batch of new technology will be based on smartphone integration, but long-term plans include connecting its cars to the IoT and wider networks. It also wants to open up development so external companies can get involved, speeding up the rate of progress.
Seat demonstrates Internet of Things connected car technology
Toyota and Hyundai join car makers such as Ford and Seat in the race to increase the connectivity of their cars. The growing number of brands involved suggests that it won't be long before almost all cars feature some form of connected technology.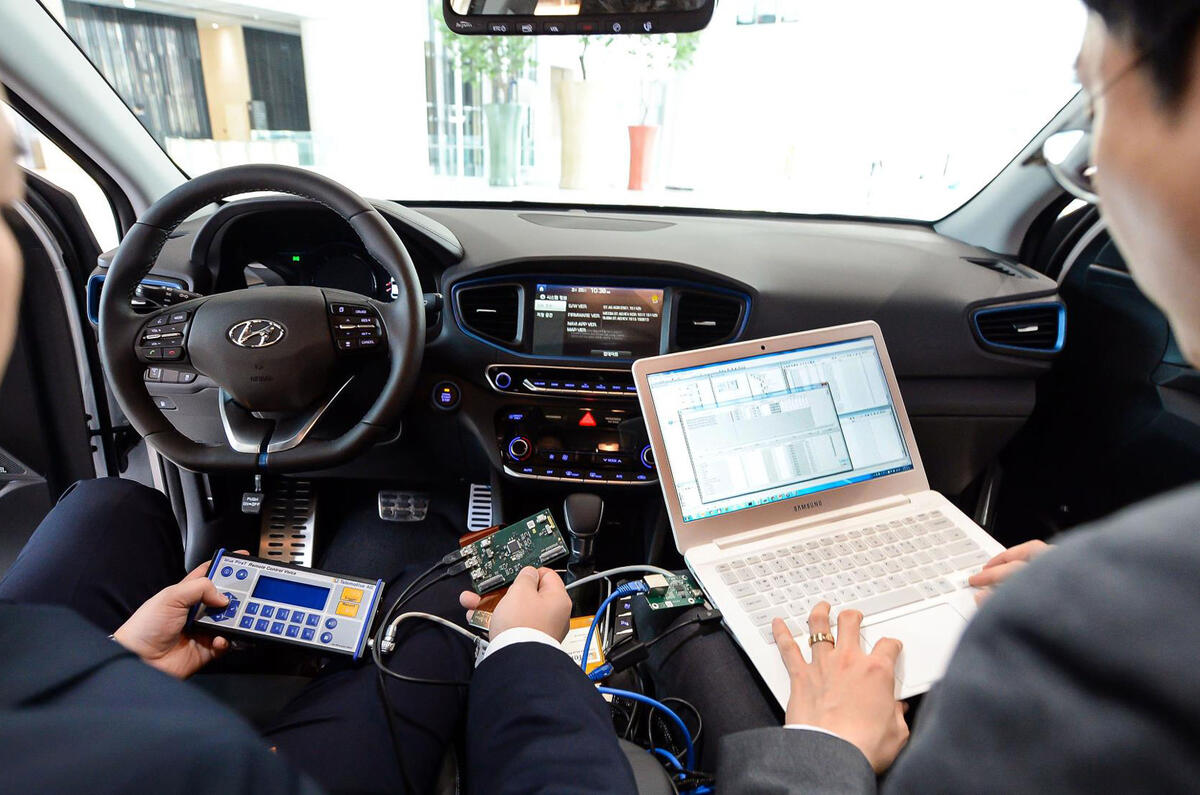 The Internet of Things
For those not familiar with it, the IoT is a relatively new innovation that sees almost everything in a system connected. In a future urban environment, for example, traffic lights could communicate with cars to minimise time spent waiting at red lights, and electric charging points could announce when they are free so approaching electric cars won't have to queue for spaces.