Germany will introduce a ban on the sale of new diesel-engined cars in the future, according to German chancellor Angela Merkel - but no timeline has been set for the move.
In an interview with German magazine Superille, Merkel said that the UK's move to prevent new pure diesel and petrol cars from being sold from 2040 was "the right approach". The French government has also announced plans to ban new diesel cars by 2040.
However, Merkel added that diesel engines were currently necessary to keep pollution levels under control. As such, tax breaks favouring diesel cars would continue to be offered, due to their lower output of carbon dioxide compared to petrol engines.
Merkel added that it was also important to protect the jobs of Germany's automotive sector, which has come under fire following the 2015 Volkswagen Dieselgate scandal and ongoing legal case. The sector is Germany's biggest exporter and employs more than 800,000 people. Merkel added that it was vital for the German government to help promote new technology and develop infrastructure to aid the industry in the shift towards electric and alternative powertrains.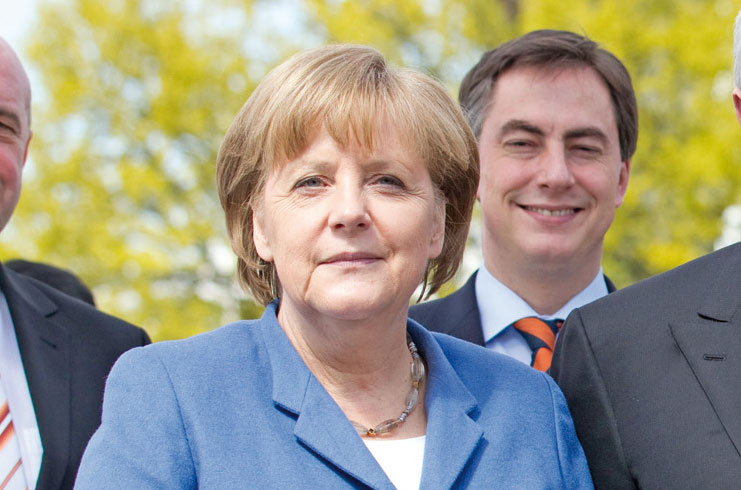 German car makers agreed to update the software of 5.3 million cars during a summit of politicians earlier this month. Plans for a customers trade-in programme were also agreed, where diesel cars older than 10 years could be traded in for newer models with lower emissions.
BMW was the first to announce its scheme, which is now offered in Britain and will allow drivers of Euro4 and older diesels from any manufacturer a grant of up to £2000 for the purchase of a low-emitting BMW or Mini vehicle.
Volkswagen and Audi both followed with similar systems in Germany, with similar schemes due to come to the UK.