Alfa Romeo will reintroduce two iconic models, the 8C and GTV, by 2022 as part of a bold five-year strategy announced today.
It will also launch a new mid-sized SUV and a large SUV that sit, respectively, below and above the Stelvio, which has brought huge success to Alfa Romeo since launching last year.
The Italian brand also confirmed long-wheelbase versions of the Giulia and Stelvio. LWB variants are a growing trend, thanks largely to demand in China, where chauffeur-driven cars are popular.
Maserati to take on 'Porsche and Tesla' with Alfieri, new SUV and four EVs
The strategy should mean 400,000 sales for Alfa Romeo by 2022, said brand boss Timothy Kuniskis. This year's sales are projected at 170,000 units.
The new additions coming by 2022 will almost double Alfa Romeo's line-up, bringing the range to nine models. Currently, it consists of the Giulia, Giulietta, Stelvio, 4C Spider and Mito. The Mito had been highly tipped to be axed, and although there was no mention of it in today's announcement, a product plan slide suggested that the model will be phased out by 2022.
Alfa Romeo Giulia coupe to pack 641bhp with F1 hybrid tech
The new 8C will be a twin-turbo mid-engined sports car with an electrified front axle delivering at least 700bhp with a 0-62mph time of less than three seconds.
The last time we saw the 8C nameplate was during 2007-2010 with the 8C Competizione, which was a front-engined model that used a 4.7-litre Ferrari-derived V8 and achieved the benchmark sprint in 4.2sec.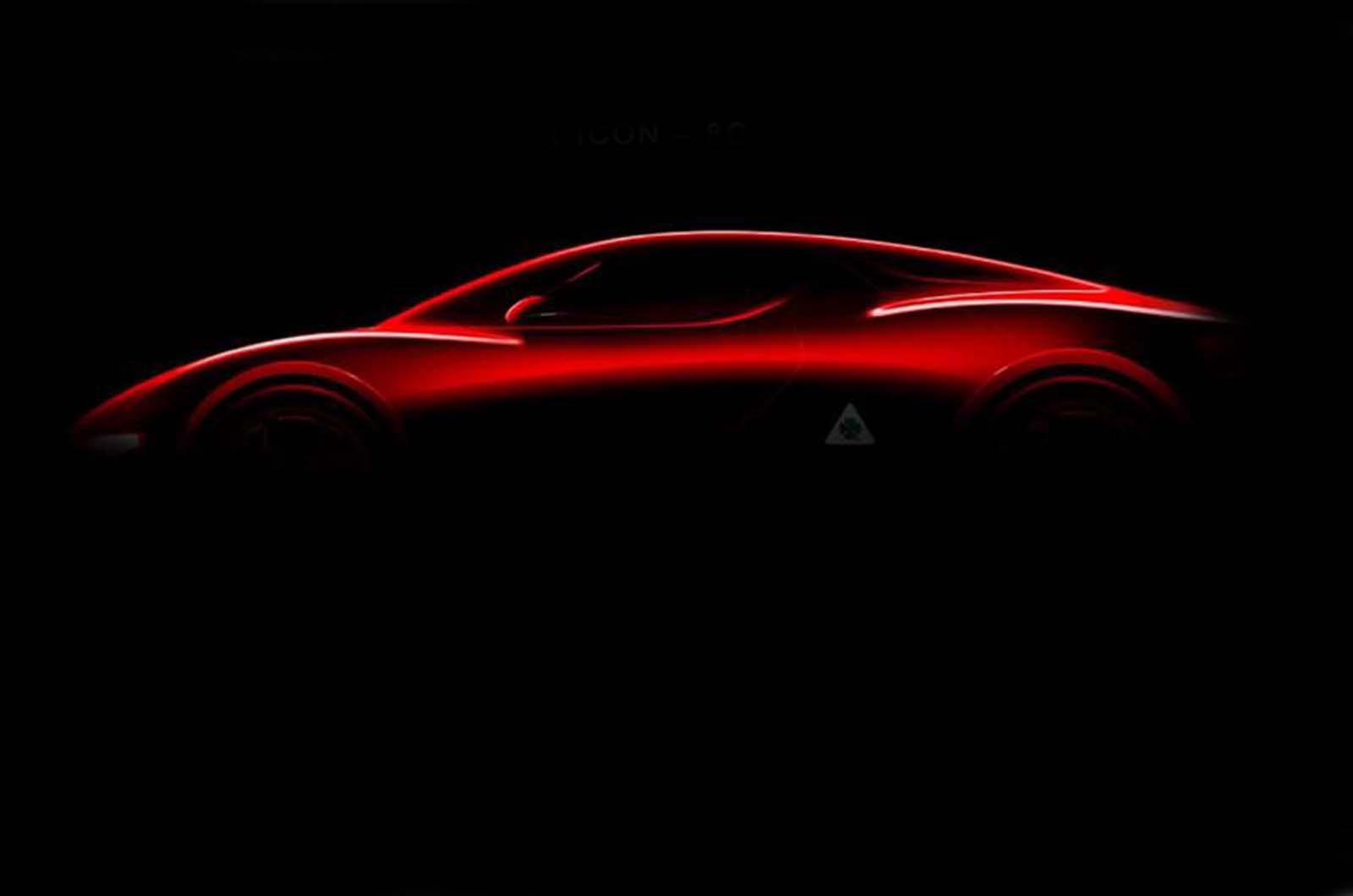 Meanwhile, the GTV — essentially a coupé version of the well-received Giulia — will have more than 600bhp with E-Boost technology, all-wheel drive torque vectoring, 50/50 weight distribution and room for four occupants. The last GTV went off sale in 2005.
Talking about its plans to relaunch the 8C and GTV sports cars, Kuniskis said: "Alfa will deliver the sports car of each segment it enters. We know our future depends on staying true to our sports car roots; cars designed to represent the brand's position and inspire the next generation of customers.
Jeep confirms new entry-level model to sit below Renegade
"The 8C is a true supercar with a mid-engined, carbonfibre monocoque chassis and electrified AWD system. It's a car that will be born for the track here at Bolocco.
"We also want a sports car as attainable as it is aspirational, so we're bringing back one of the most fabled names in Alfa history, the GTV. The Quadrofoglio model will deliver more than 600hp."