Stability control has saved countless lives.
The guardian angel that constantly monitors steering wheel angle, tyre grip and the behaviour of cars in corners may be taken for granted these days, but it is widely regarded as the biggest advancement in road safety since the introduction of the seatbelt. Yet few of us realise that it was invented literally by accident.
In 1989, a young Mercedes-Benz engineer, Frank-Werner Mohn, skidded off an icy road in the north of Sweden during winter testing. Sitting in a ditch waiting for a tow truck to be summoned from the nearest town (mobile phones were still an emerging technology back then), he had a brainwave.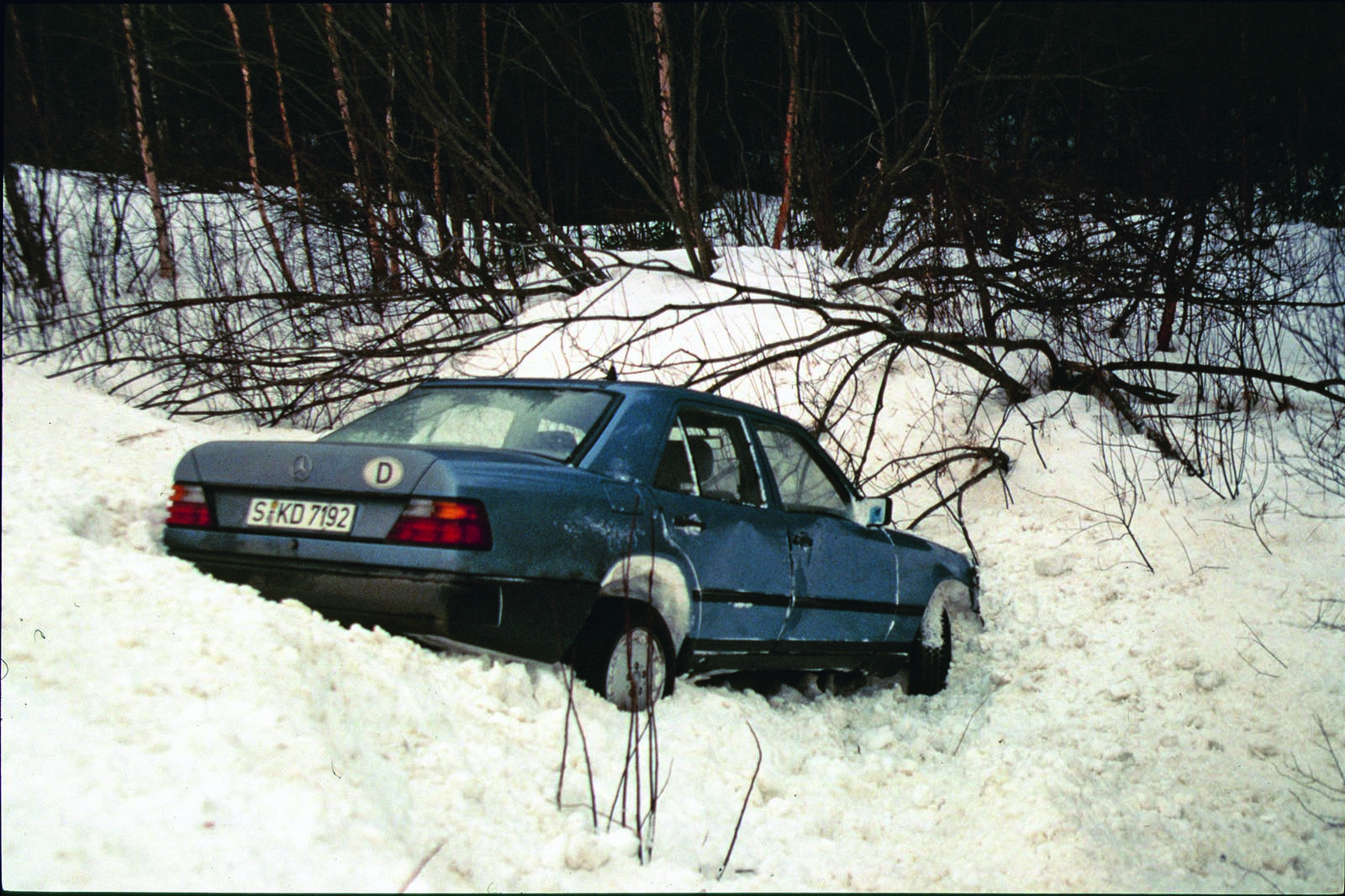 What if the recently invented anti-lock brake system – which rapidly pulses brake pressure to prevent locking up – could somehow 'talk' to an on-board computer that measured in milliseconds the angle of the steering wheel and the slip angle of a car?
The idea: to moderate engine power and/or activate the brakes on each individual corner to help prevent a skid. Supplier Bosch had a similar idea at about the same time, but its system was activated only when the brakes were applied in an emergency. Mohn's idea was for the system to be active all the time and constantly monitor road conditions and the attitude of the car. This subtle but significant distinction led to Mohn's idea becoming the basis for all electronic stability control systems used today.
Once back at headquarters in Stuttgart, Germany, Mohn and his team of engineers were given permission to build a prototype to test their theory.