The final Fiesta leaves Ford's factory in Cologne today, ending nearly half a century of production.
The Ford Fiesta's origins can be traced back further than you may expect. Ford had never contested Europe's 'mini' car market before, choosing in 1958 to follow the Anglia with another family car – the Cortina – in the correct belief that it would be a greater financial success. A belief solidified by a thorough teardown of Austin's new Mini in 1959.
However, as the Mini became a huge success and gained popular rivals in the Hillman Imp and Fiat 127, Ford felt it should think again.
This spawned a mock-up that in 1970 gained reserved approval from management, after which the endeavour split into several strands in Ford's global empire.
End of an era: The Ford Fiesta story
The best of these was that of design house Ghia in Italy, which showed the packaging advantages of front-wheel drive (FWD), and soon after, in September 1972, Dearborn gave the Europeans $1 billion for 'Project Bobcat' – even though boss Henry Ford II was apparently still of the 'small cars make small profits' mindset. (This, by the way, all proves that the Fiesta was not, as is sometimes said, a child of the 1973 oil crisis.)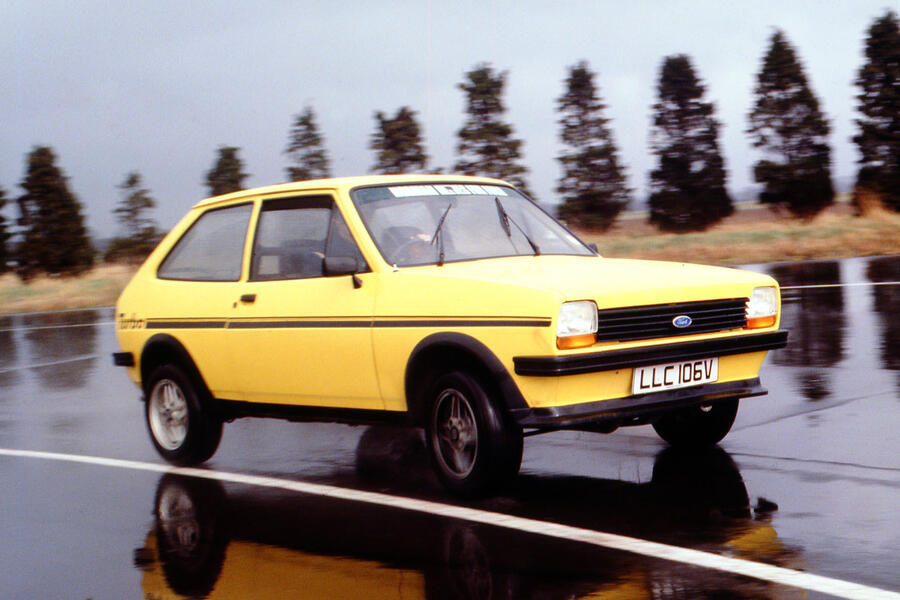 Realising the vital importance of giving exactly what people wanted, Ford anonymously conducted one of the most expensive market research projects to date, flying randomly chosen drivers from Britain, France, Germany, Italy and Spain to see several mock-ups.
This revealed that the Fiesta was the ideal size for all nations and FWD was strongly preferred. Further clinics in 1973 revealed that the car should be a hatchback, as these fast gained favour for their extra practicality over saloons.
Work done in San Francisco also suggested that Americans liked the car enough to warrant US sales, a corollary of which was production being extended (beyond Cologne, Saarlouis and a purpose-built new factory in Valencia) to Dagenham.